With everyone getting back into the swing of things, returning to the office, and adjusting back to normal life, 2022 has proven to be a successful year for Raytec. To celebrate we thought we'd look back at some of the highlights of what's been an action-packed year!
NEW PRODUCTS

During 2022 we have been super busy at Raytec, developing several brand-new, cutting-edge products for our customers.
In May, we launched the SPARTAN Mid Power Flood and Bay luminaires, delivering outstanding performance and efficacy for  Zone 1 and Zone 2 hazardous areas.  You can find more information on this range through our blog post.
In July we announced the expansion of our URBAN product range designed to provide improved levels of efficacy and control for use in industrial applications.  This meant Linear products were now available as URBAN variants for the first time  We'll be expanding the URBAN range further in 2023 so keep your eyes peeled!
We also introduced the WARRIOR Conveyor, a luminaire designed specifically to illuminate conveyor belts in harsh environments. This luminaire was designed with a dedicated optic, that targets the light along the length of a conveyor belt to help reduce the total number of fittings required for each installation.
Not to mention all the performance upgrades we've made to the Flood and Bulkhead product ranges. By constantly improving performance and efficacy, Raytec's SPARTAN brand offers a comprehensive range of lighting products for hazardous area environments that deliver outstanding performance, efficacy and reliability.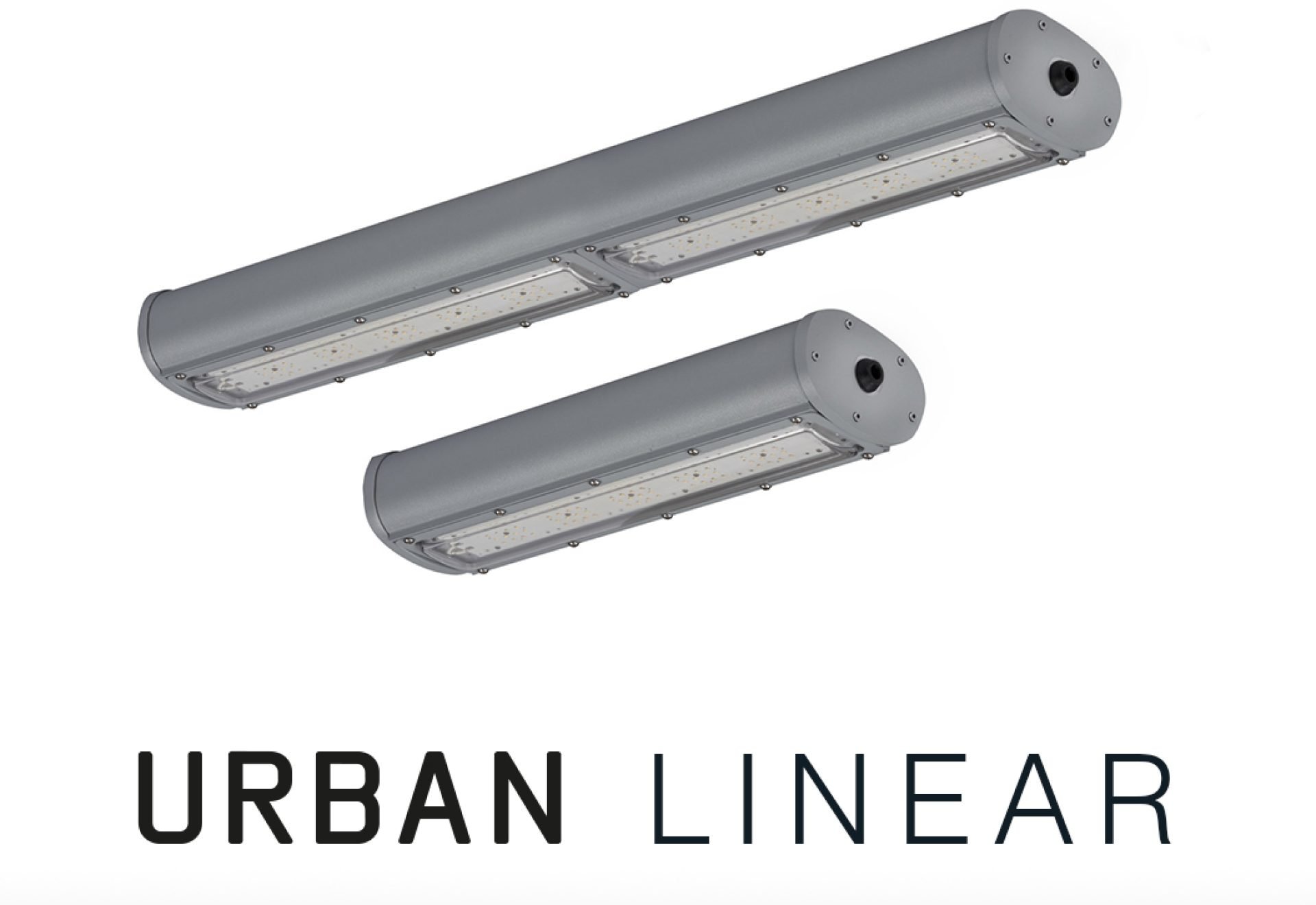 SPARTAN LINEAR: THE ULTIMATE DURABILITY TEST!
Our SPARTAN Linear products are built with strength and durability in mind – suitable for the most extreme environments.
Earlier in the year we decided to put SPARTAN Linear through its paces once and for all, with an ultimate durability test involving an angry strongman! Watch the video and see how it stood it up to the test!
RAYTEC LAUNCHED A NEW WEBSITE
2022 also saw Raytec launch a brand-new website combining all products onto one platform for the first time. The goal was to create a clear navigation system and make it easier for customers to find the products they need, whether they're looking for lighting to be used in hazardous or industrial areas, or for security and transport applications. The Raytec website also continues to provide vital industry information and educational resources. We hope our users have found the change positive, and you can expect more improvements and new features to be added to the website in 2023.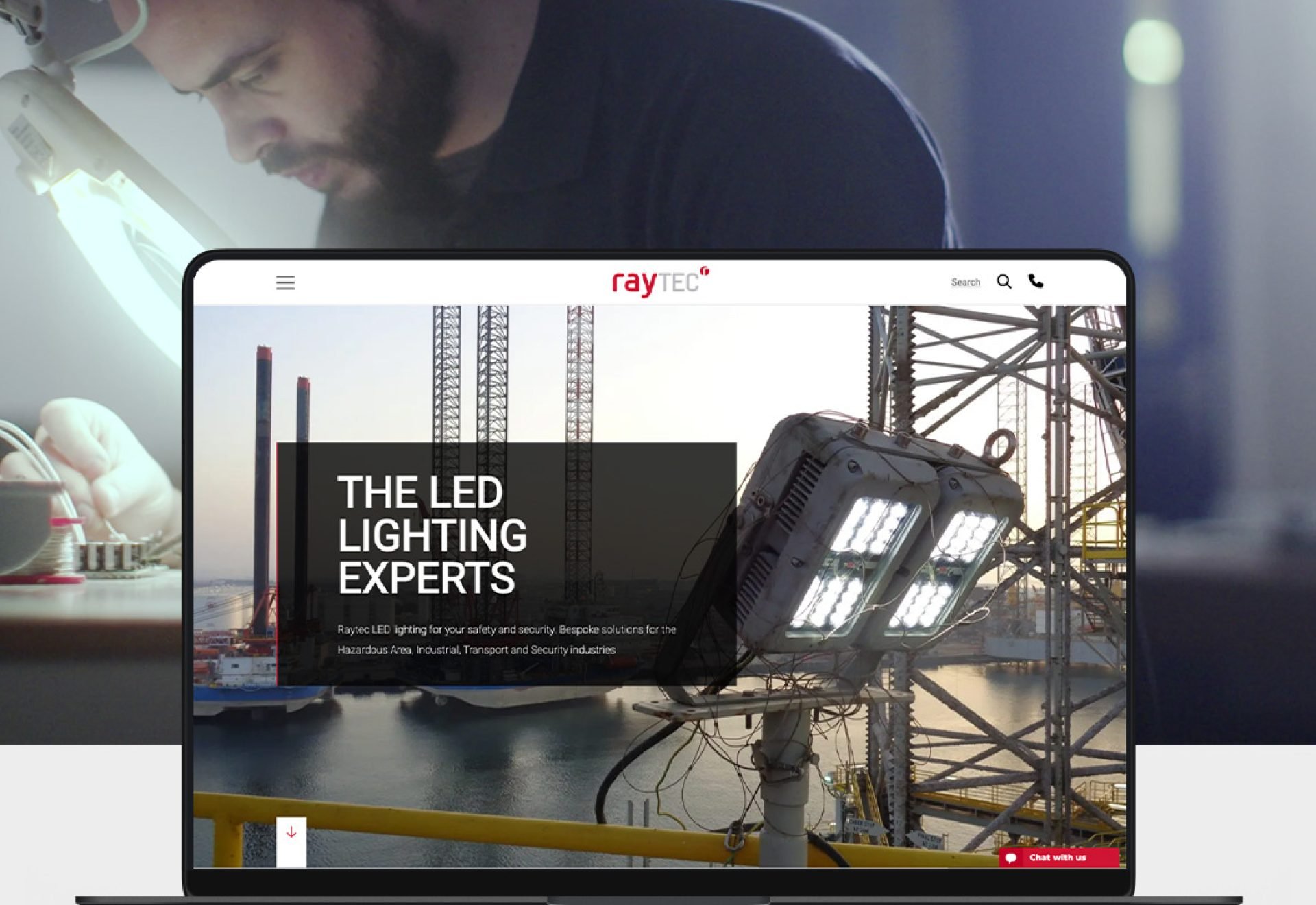 GOING GREEN
As specialists in LED lighting, Raytec do pretty well in helping our customers to saving energy, but this year we've been focussing on ensuring Raytec is becoming a more sustainable business and workplace. During 2022, we've implemented a number of initiatives to reduce our carbon footprint, such as providing the entire Raytec team with reusable bottles to replace plastic cups used onsite for drinking water, reducing plastic waste on-site
Additionally, we installed a new EV charging point at the factory which allows two cars to be charged simultaneously – used by both staff and visitors. Our company cars have also been swapped for plug-in Hybrid options!
MAGGIE'S CENTRE NEWCASTLE
In August, we had the pleasure of inviting Jess Maguire, from the Maggie's Centre Fundraiser, to Raytec to be presented with a £1,000 cheque that had been raised by the Raytec team.
Maggie's is a charity that provides free cancer support and information in centres across the UK and online. We hope to carry on our charitable efforts during 2023.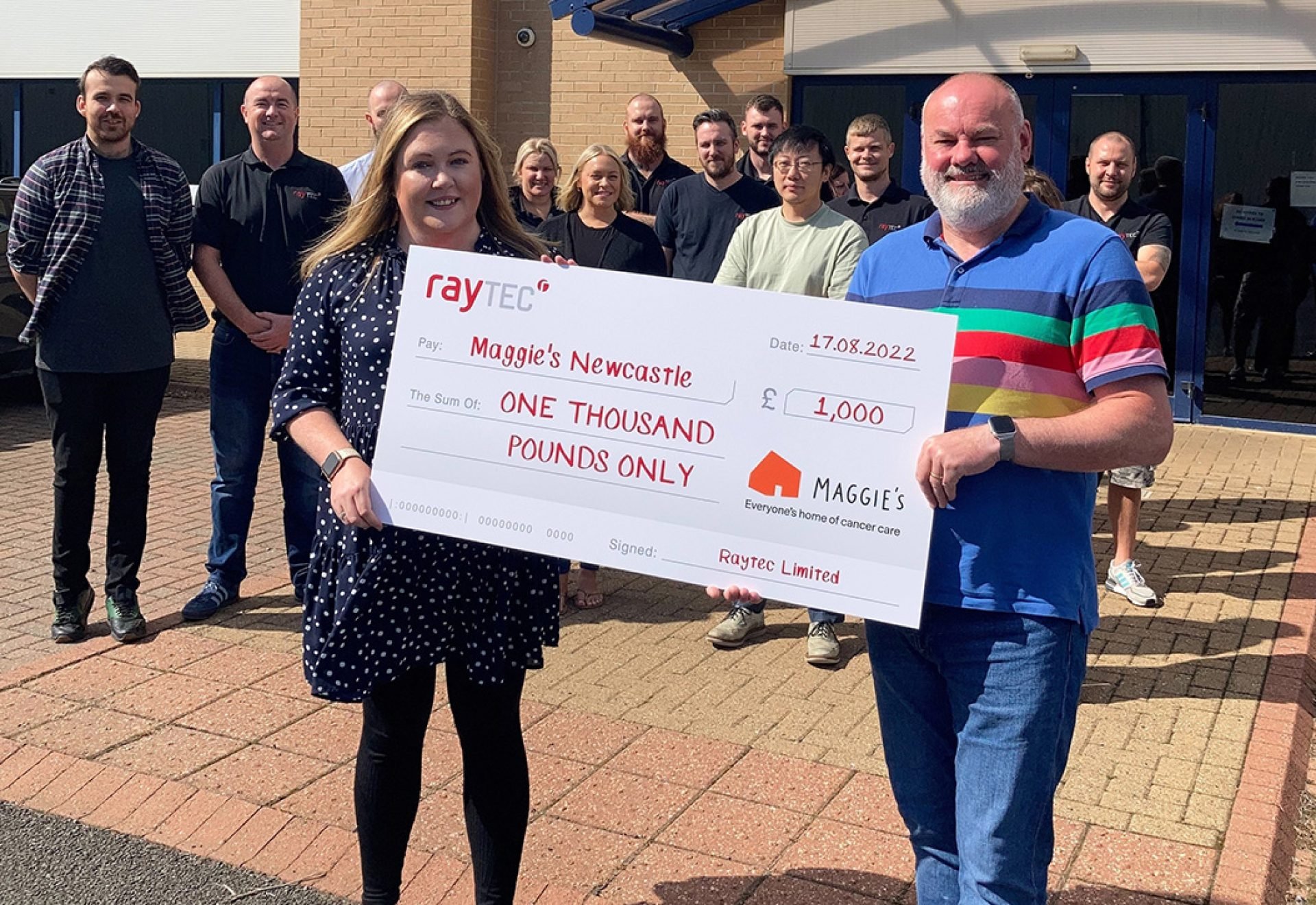 BACK TO EXHIBITIONS
It's been brilliant to be back exhibiting around the world. This year, we have attended several exhibitions and they have been a real hit.
Our Americas team kicked off with our first exhibition in Las Vegas, showcasing our latest IP-enabled products – including the updated VARIO2 IP PoE range. Since then, we have been to Intertraffic Amsterdam to introduce our latest pulsed lighting technology, and then on to OTC Texas and OSEA Singapore to show off the latest products from our SPARTAN range. Thanks to everybody who stopped by for a chat – we look forward to seeing you all again next year!
10 YEAR CLUB
Annually, Raytec rewards those who have been with the company for 10+ years for their hard work and dedication. This year, seven new inductees were added to the group to join a total of 24 members. This means over a third of Raytec's staff have now been with the company for over ten years! It's great to see a strong and happy workforce within the Raytec family.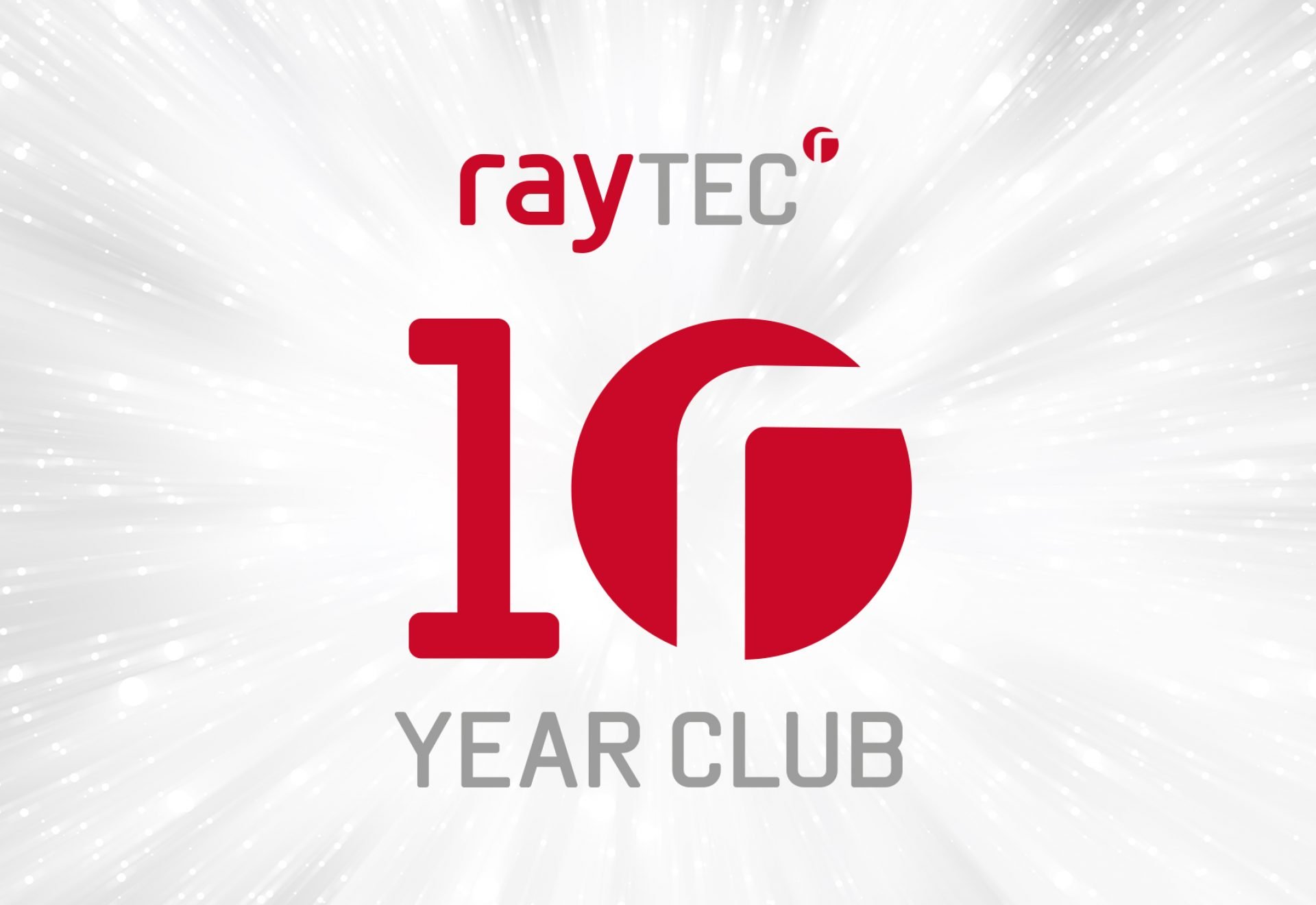 We're already looking ahead to another exciting year for 2023, and will be kicking off the year with some exciting new product launches – stay tuned!