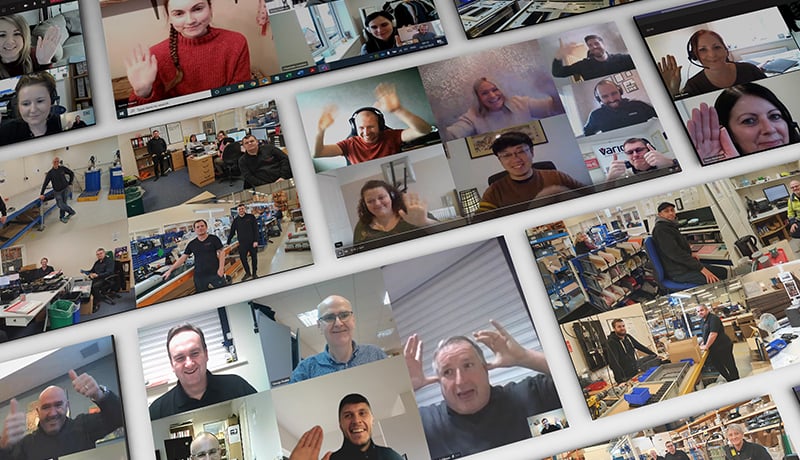 What a year it has been! If you had asked us what we thought 2020 would look like this time last year, I don't think any of us could have predicted it. That being said, Raytec's family-orientated and hardworking culture has really helped us through a very tough year, and overall, we are ending the year positively. We are proud of the team we have here, and we are looking forward to the New Year – after a well-earned Christmas break of course!
Before then, here is a roundup of 2020 at Raytec…
Adapting to COVID19
It was back in March when COVID19 really started to impact our day-to-day routines, and several adjustments were made to ensure the safety and well-being of our team, customers, and society. Staff were encouraged to work from home where possible, and travel and face to face meetings were put on hold.
For those who could not work from home, measures were put in place to make sure that the factory was COVID secure. This meant that we were able to continue production and minimise disruption to our customers, with most products kept on a relatively normal lead time.
The changes were welcomed by all and we were able to adapt to the 'new normal' with minimal disruption. We want to thank you, our customers for bearing with us over this time, and to staff for taking all these new challenges head on.
Raytec and Oxehealth Helping to Save Lives
In the early days of the pandemic good news was hard to come by, but one positive news story was our work with Oxehealth, a medical software provider, who were using VARIO2 Infra-Red illuminators as part of a system designed to remotely monitor the vital signs of patients.
These systems were built into critical response plans, helping to reduce the risk of infection from COVID19 amongst NHS staff, and saving lives. This meant a surge in demand for our VARIO2-i2 illuminators and all efforts were made to direct as much resource as possible to these orders and prioritise their supply. Throughout the pandemic it has been reassuring to know that Raytec products have been playing a part to protect the country, reduce the risk of infection, and in saving lives. Find out more here.
Get Fit With SPARTAN
I'm sure everyone can relate to home workouts this year! When gyms and leisure facilities closed, Raytec staff found our SPARTAN luminaires a great substitute to their usual gym equipment. From Linear lunges to Bulkhead bicep curls, we thought we would share some of our favourites! If you've not seen the video, watch it here…
Gardasoft
On 01st May 2020 the Gardasoft range of pulsed lighting products, designed for the transport sector, were transferred to Raytec. This included VCT, VTS and VTR products which have been adopted into Raytec's PULSESTAR brand of pulsed lighting products. The transfer was completed despite the challenges of the pandemic and going forward will strengthen Raytec's position in the transport market. You can view the full range of PULSESTAR products here.
Raytec turns 15!
This year Raytec reached a major milestone – it was our 15th birthday! We had plans for some big celebrations, but for now they have been put on hold. We look forward to celebrating our growth and successes over the last 15 years in true Raytec style when the time is right.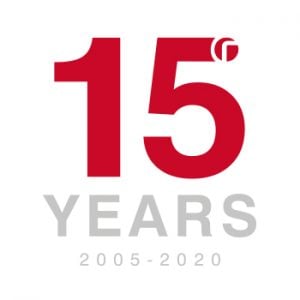 We are looking forward to 2021 and will be starting the year with some exciting new product launches – so watch this space! At Raytec we are 100% passionate about lighting and driving technology and innovation in the hazardous, industrial, security and transport lighting sectors.
We are glad to have you with us on this journey!