Vancouver Gets 360° VARIO Coverage
Raytec is at the heart of a best in class 24-7 HD CCTV system for a residential client. Colin Bradley, President of specialist audio video integration company 'Coastal Integrated Technologies' in Vancouver, who was responsible for designing the system explains: "From the outset we knew that high quality illumination was going to be a key component for this project. The challenge was making the installation look residential as opposed to institutional. We were really going for that non-prison look."
The client did not want white lighting or any visible red glow to detract from the beautiful natural surroundings. Discrete 940nm lighting became a must. PTZ Dome Cameras were also chosen for a clean look with no visual moving parts. This meant illumination had to flood the entire property.
Wide angle covert illuminators from specialist lighting manufacturer Raytec were the only choice for achieving full coverage over such a large area, with 360 degree illumination and up to 100m (328ft) from only 2 units!
The VARIO i8-3 triple panel illuminators were mounted on the lamp posts to create a graceful halo of invisible light, allowing the chosen Axis PTZ cameras to pan the property with optimal light in all directions. With its unique holographic lensing and Hotspot Reduction Technology, VARIO delivers enhanced even illumination allowing the camera system to provide the very best images at night.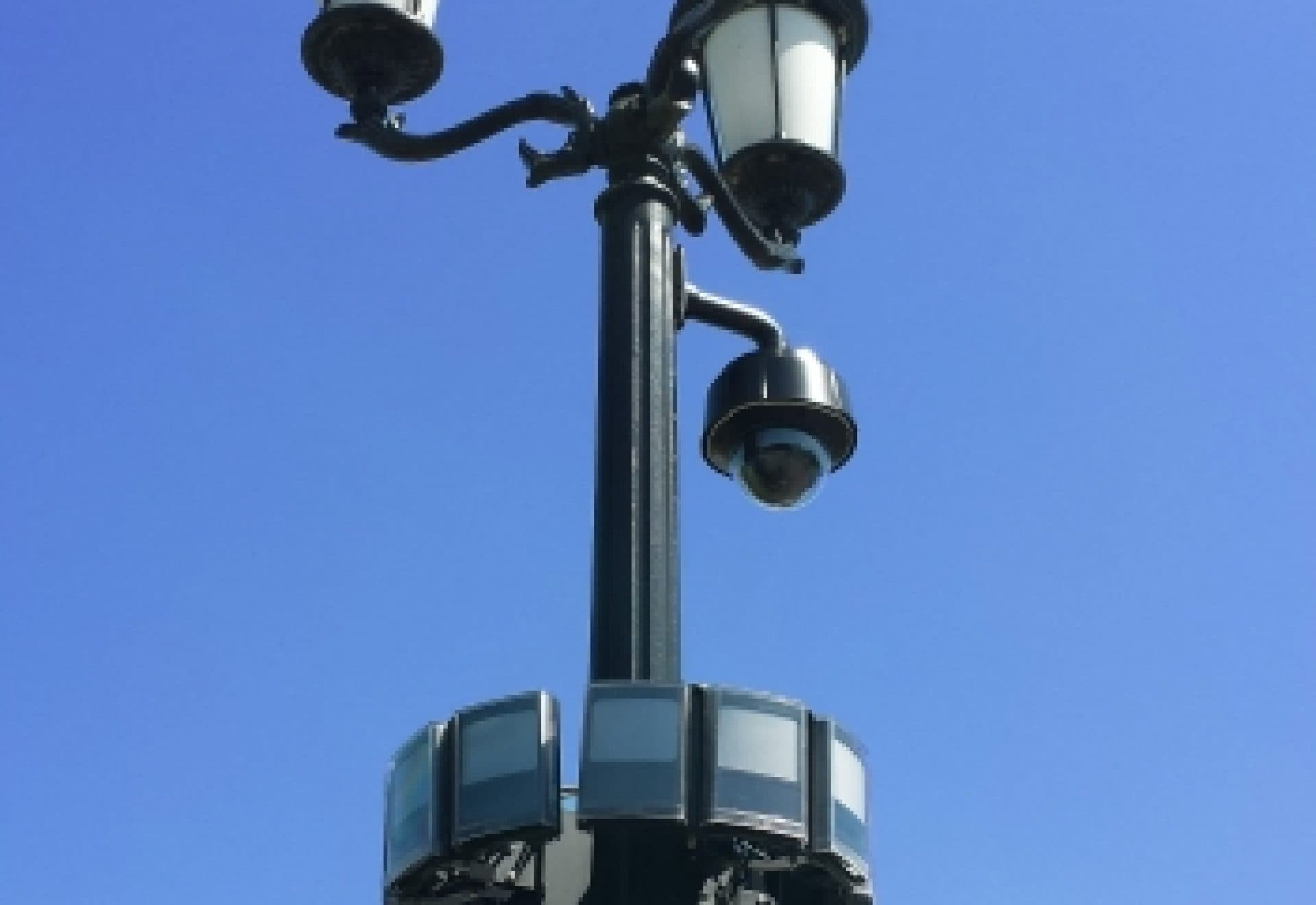 "This is the only lighting product that gave us the performance and aesthetics to satisfy our engineers and architects," states Bradley.
Besides the look, the VARIO i8-3 940nm LED panels were chosen for the ease of specification and installation." The VARIO interchangeable lenses are a huge plus. As much as we try to engineer projects beforehand, it is really nice to be able to switch the lenses in the field to adapt to real life or changing conditions. This simplifies our engineers planning and eliminates the risk of specifying lighting with the wrong beam. The Field Technician can adjust the light to suit the camera's needs," Bradley adds.
"Raytec was a great partner and greatly contributed to the success of the project. From the first day to the last, Raytec engineers were always on hand to speed our proposal through to project completion."
For more information on Raytec's VARIO Illuminators, or if you are working on a project that requires lighting, contact Raytec Global at sales@raytecled.com.