SPARTAN Deployed on World's First Hydrogen Powered Passenger Ferry
Raytec's Hazardous Area LED luminaires have been deployed on the world's first commercial hydrogen fuel cell passenger ferry. Operating out of the California Bay area, Sea Change is a 70-foot, zero-emission, electric-drive ferry, powered by hydrogen fuel cells. The project was undertaken by award-winning shipbuilder, All American Marine (AAM), and vessel owner SWITCH Maritime.
Working with Michael Marrington of IndEx,  Hazardous Area Ex Professionals, Raytec's SPARTAN Flood and Bulkhead luminaires were selected to illuminate the deck areas and hydrogen storage room on board Sea Change.
This is the World's First Hydrogen Powered Passenger Ferry…and we are sure to see more.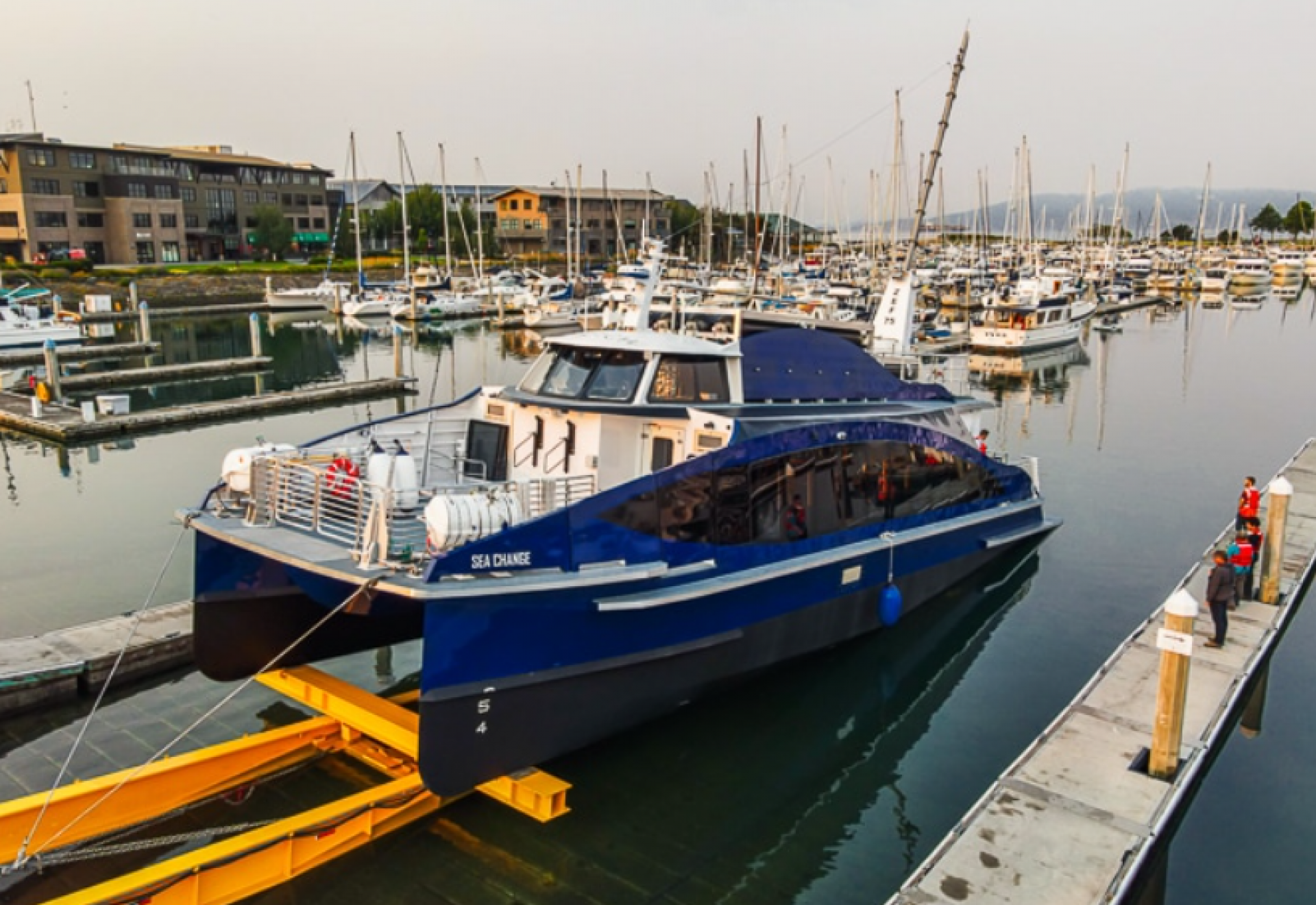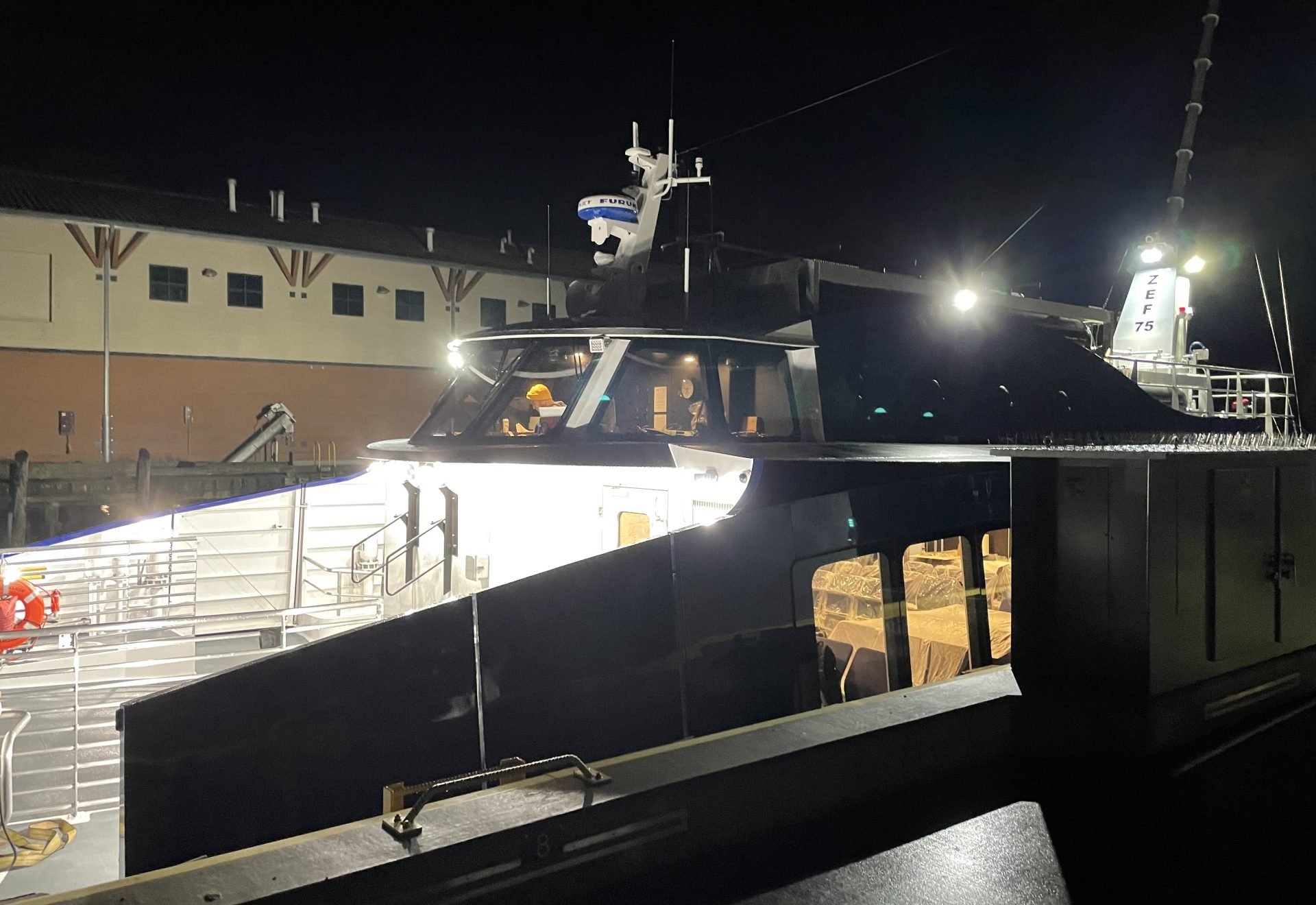 The Challenges
The US Coast Guard (USCG) stipulates that any electrical equipment used in offshore applications, including vessels such as Sea Change, must use equipment that complies with IECEx standards (IEC 60079 Series, IEC 60092 Series). The vessel's fuel cell also meant that any equipment would need to be suitable for installation in areas where hydrogen was present.
In addition to the safety and certification requirements, as a commercial ferry, the Sea Change project also provided a unique challenge in that non-competent members of the public would be in close proximity to any equipment installed on board. This placed added importance on AAM to find a high-quality lighting solution with long-term reliability.
The Solution
Supported by IndEx, AAM specified luminaires from Raytec's SPARTAN hazardous area range to illuminate the deck areas and hydrogen storage room.
SPARTAN Flood luminaires were installed above deck. Flood luminaires with a focused optic were used to illuminate the deck itself, while a wider 120°x120° beam angle was utilized for general illumination above deck. Specifically, this would also be used for illuminating the dock during fueling operations and would ensure that all necessary safety requirements were built into the boat.
SPARTAN Bulkhead, using the same 120°x120° beam angle as the Flood luminaires above deck, was installed in the vessel's hydrogen storage room. This would provide general illumination for routine maintenance checks and would also support remote monitoring in conjunction with an explosion-proof camera.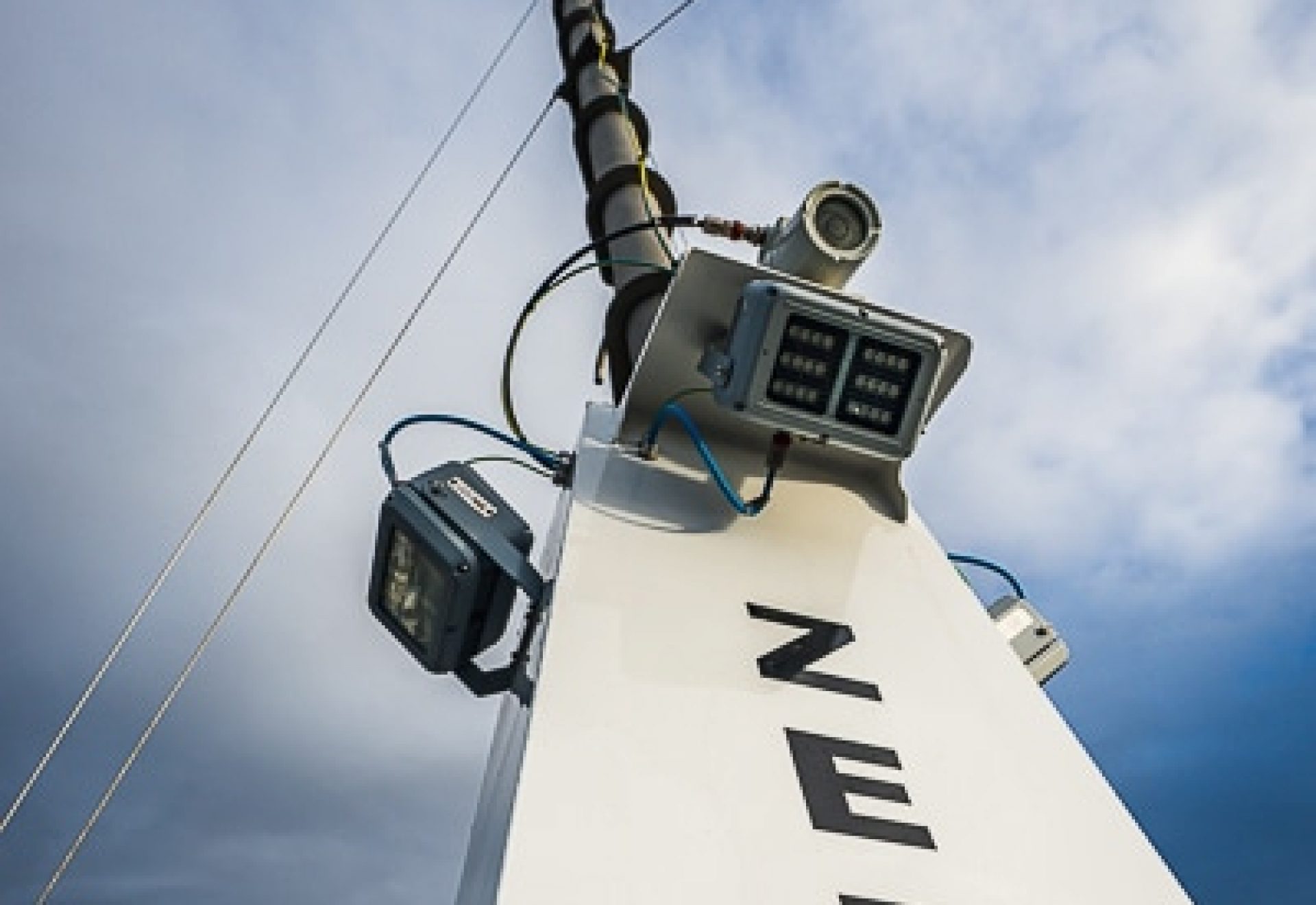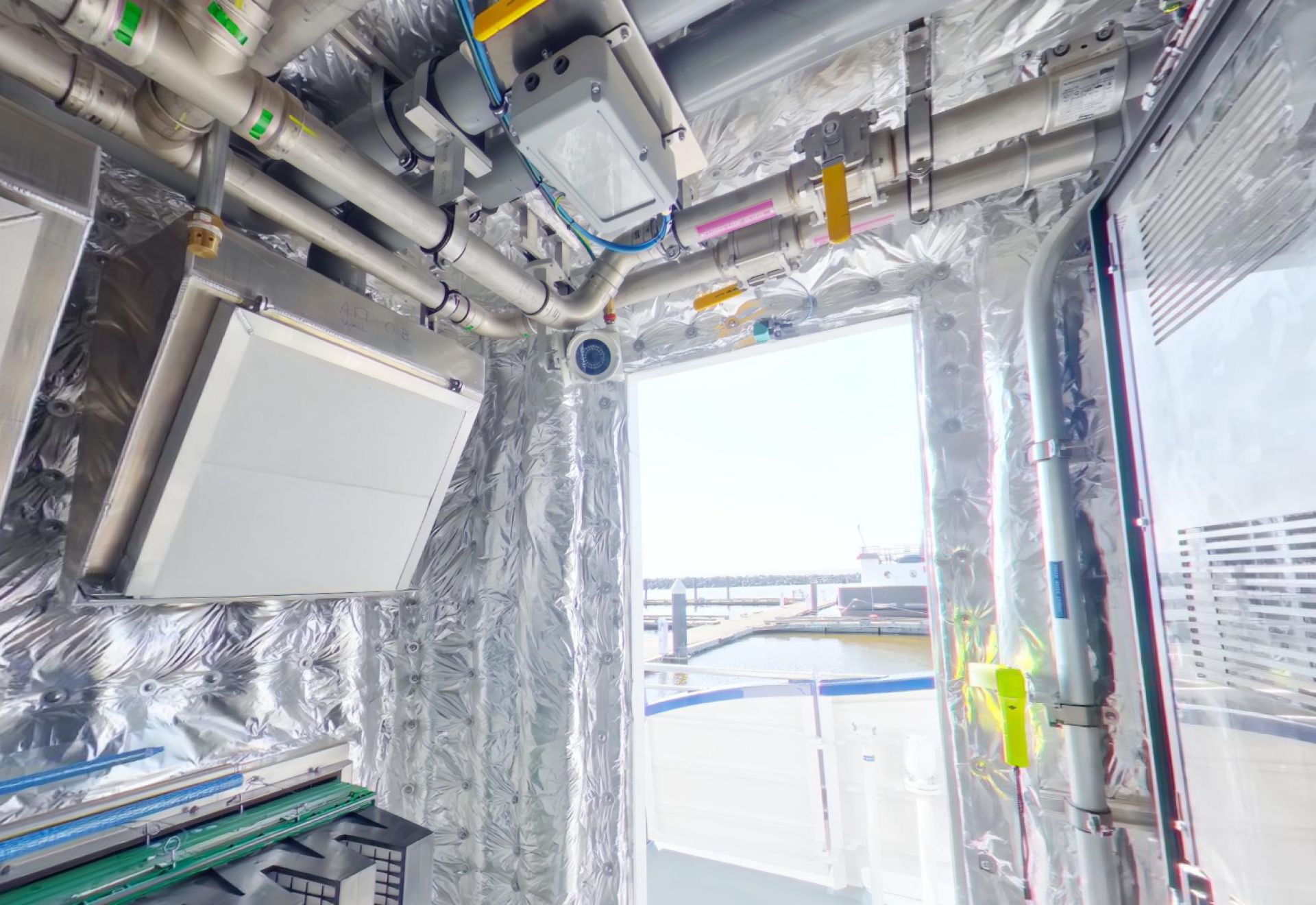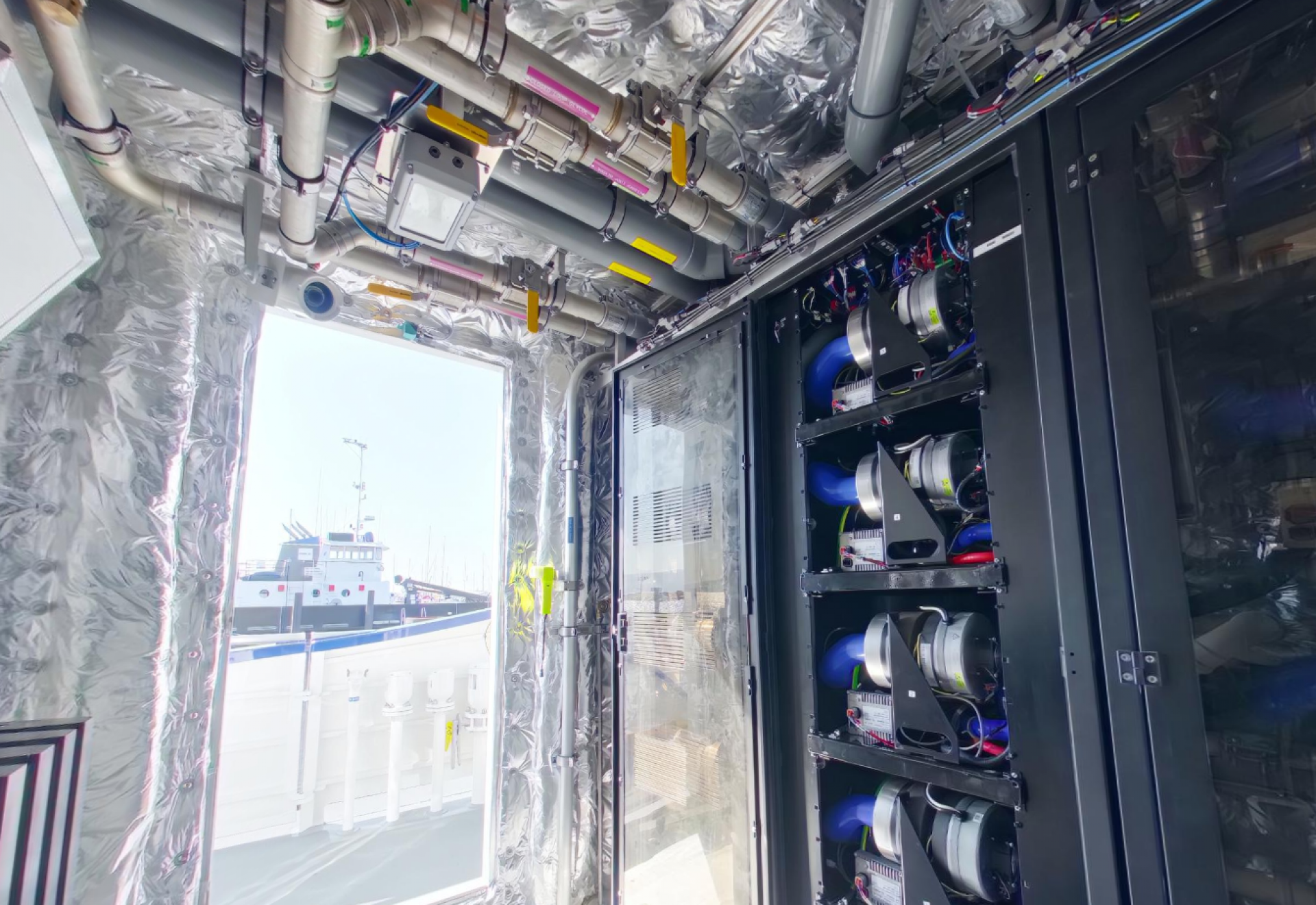 The Sea Change project has been carried out to the highest levels of quality, and we're delighted that the Raytec lighting solutions installed on board have been able to maintain that standard. The SPARTAN luminaires met all our expectations in terms of quality and compliance, but also in terms of availability and cost.Our installers also commented on the ease of installation, and we're confident that we've achieved illumination which will provide the vessel with long-term reliability.
Jeff Sokolik, Project Manager at AAM
Why Raytec?
Certification and Technical Requirements
First and foremost, Raytec's SPARTAN luminaires were able to fulfill all the safety and technical requirements which AAM and IndEx were looking for. ATEX and IECEx certified (with Class I Division II variants also available), the luminaires met the requirements for offshore applications (as stipulated by the USCG), while a IIC Gas Group rating ensured the luminaires were compliant for applications where hydrogen is present amongst the Hydrogen Powered Passenger Ferry
SPARTAN luminaires are also available as low voltage, 24V DC variants, which met the power requirements on board Sea Change. Constructed using marine grade aluminum, and supported with ABS (American Bureau of Shipping) certification, ensured the luminaires would provide long-term reliability in their challenging marine environment.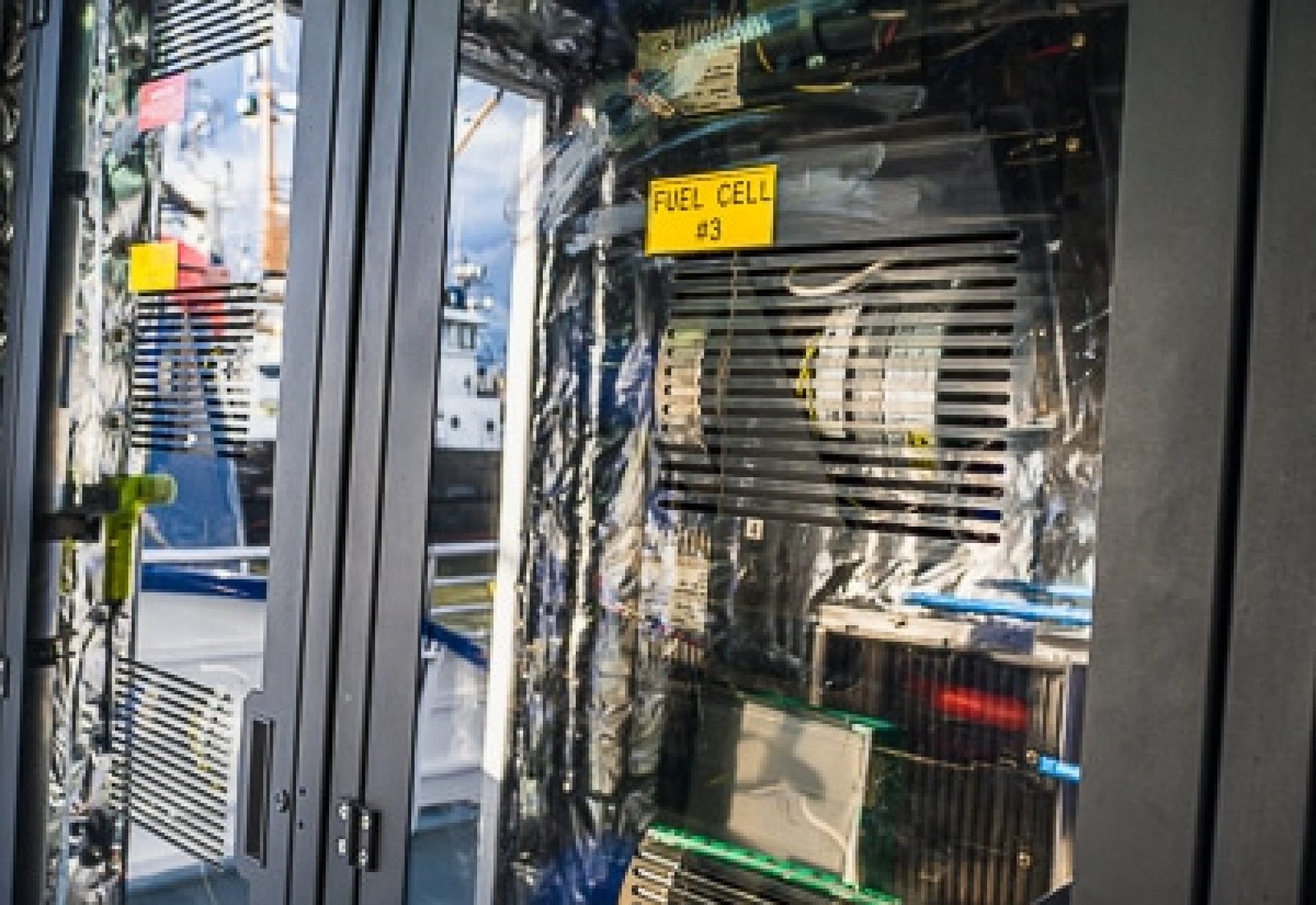 Multiple Beam Angles
As discussed above, the SPARTAN Flood and Bulkhead luminaires installed on board utilized different beam angles tailored to each area of the boat. This ensured light was targeted only where needed, delivering an efficient, high-quality solution.
All luminaires within the SPARTAN range are available with a choice of different beam angles. The Flood and Bulkhead luminaires installed on Sea Change are available with five circular and five elliptical angles to suit a wide range of applications.
Compact Design
Due to the complexity of pipework within the hydrogen storage room, AAM needed to find a luminaire which was compact and could be installed within the limited space available. SPARTAN Bulkhead fit the bill perfectly, with its compact, low profile design ideal for areas of restricted space. Furthermore, the luminaire's side cable entries meant the luminaire could be mounted virtually flush to the wall and allow loop-in, loop-out wiring. Designed to allow access to internal components from the front of the luminaire, this also ensured ease of maintenance was not compromised.
Another benefit to AAM was the consistency in the design and appearance between the different Flood and Bulkhead luminaires. While safety and compliance were the primary concern, the aesthetics of the final solution was also a consideration given that Sea Change is used by paying members of the public.
To discuss how SPARTAN could benefit your project, give us a call on +44 (0) 1670 520055, or email Raytec Global at hazsales@raytecled.com or Raytec Americas at ussales@raytecled.com.