Raytec Deliver Sophisticated LED Lighting Solution for Port Moresby Power Station
Raytec Ex lighting has transformed a 58-megawatt grid connected power plant, located near Port Moresby in Papua New Guinea. Working with Australian distributor Pacific Automation, and leading Australian engineering and construction company Clough (in consortium with Wartsila) LED lighting solution – SPARTAN LED Ex luminaries, including High-Power Floodlights, High-Power Bays, Linears and Bulkheads, have been installed on-site.
The plant's preliminary lighting design could be improved in terms of eliminating inefficiencies in both its carbon footprint and ongoing maintenance. Raytec completed a site wide lighting design for a hazardous area and industrial lighting upgrade, that promoted considerable cost and power saving benefits as well as a safer, more effective working environment.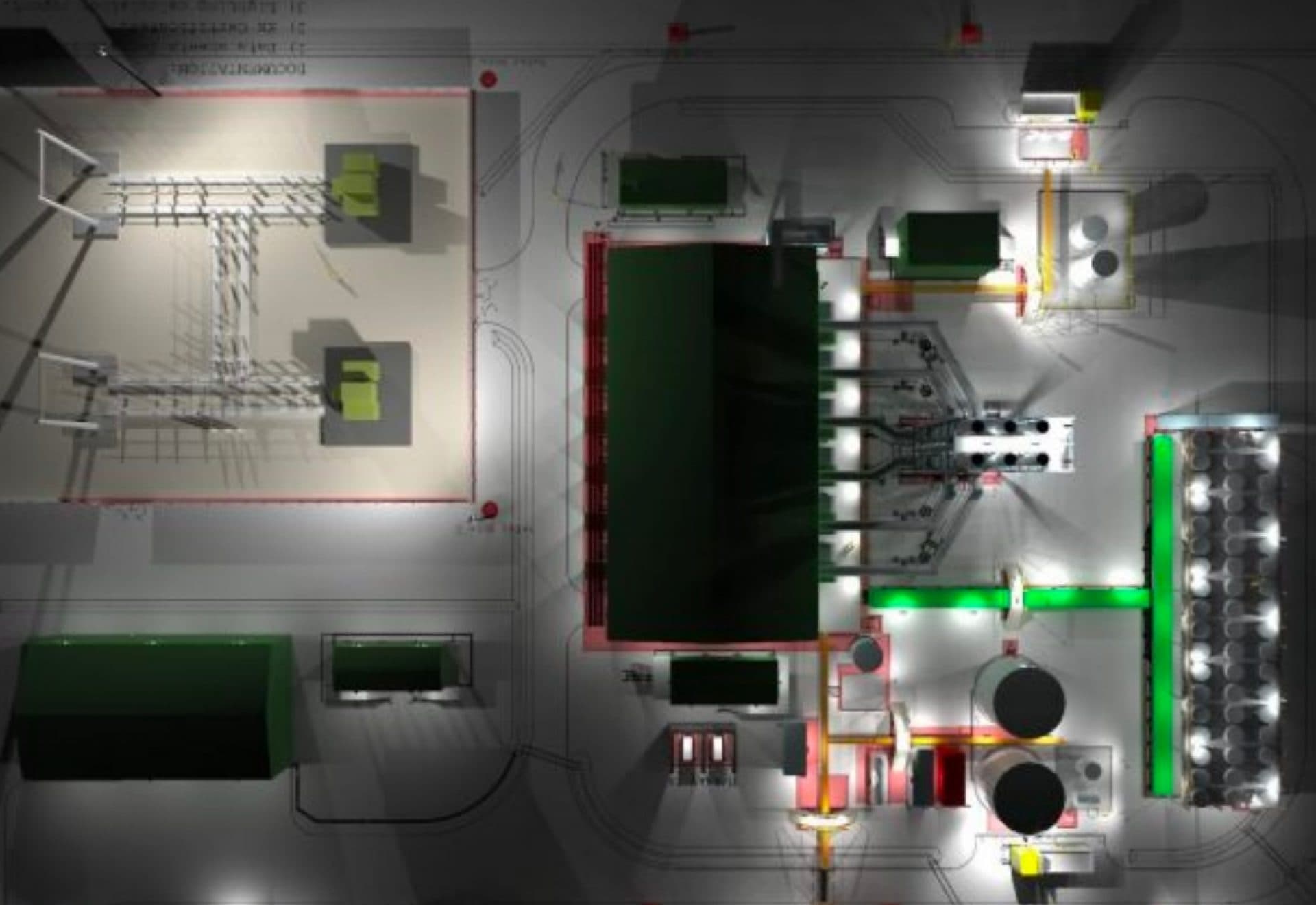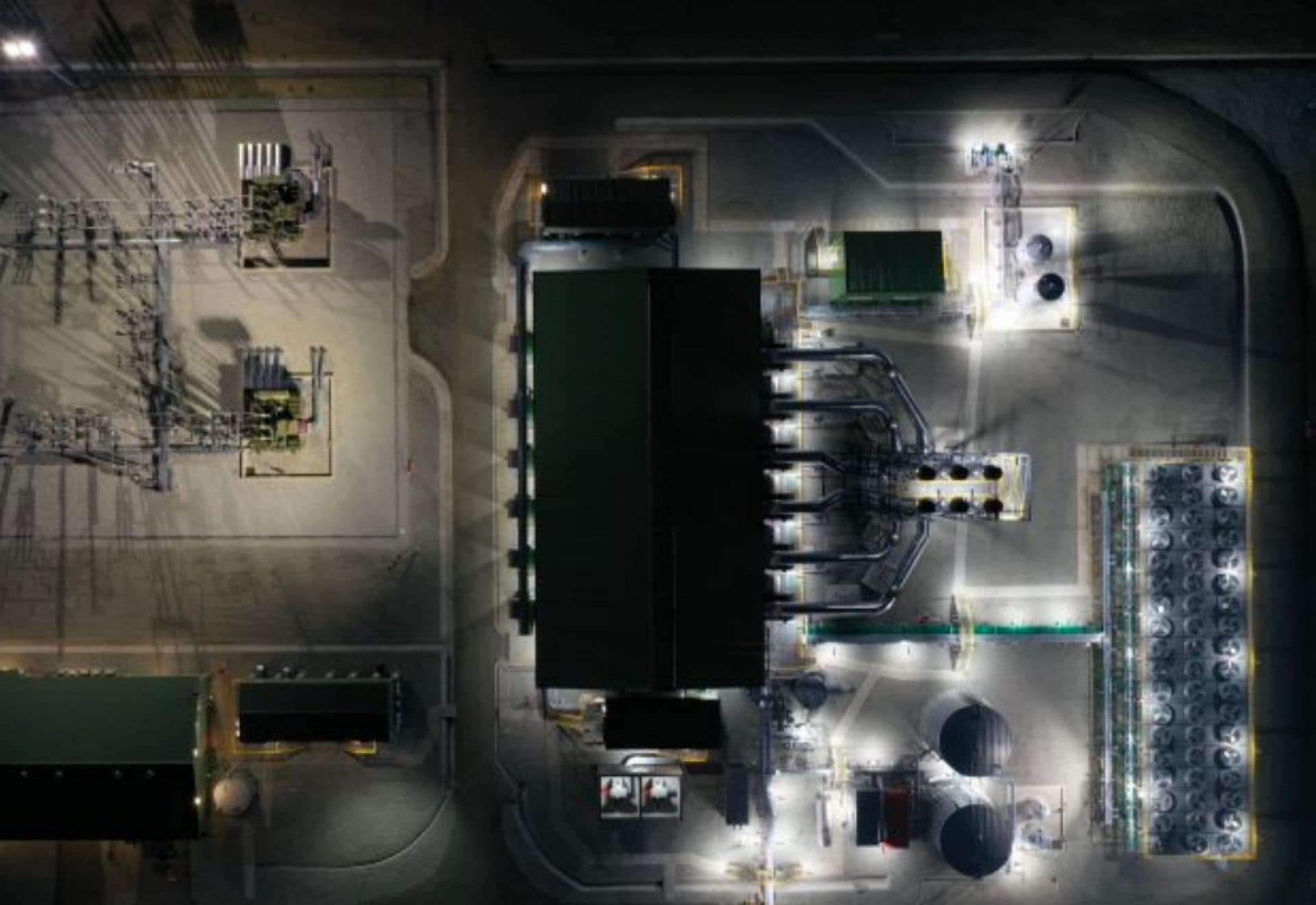 Detailed Lighting Design.
Raytec's free lighting design service played a major role in developing the perfect solution for this power station. A detailed 3D lighting design plan was created to provide the client with a visual representation of what the final solution would look like, demonstrating lux levels and the spread of light that will be achieved in and around the Power Station.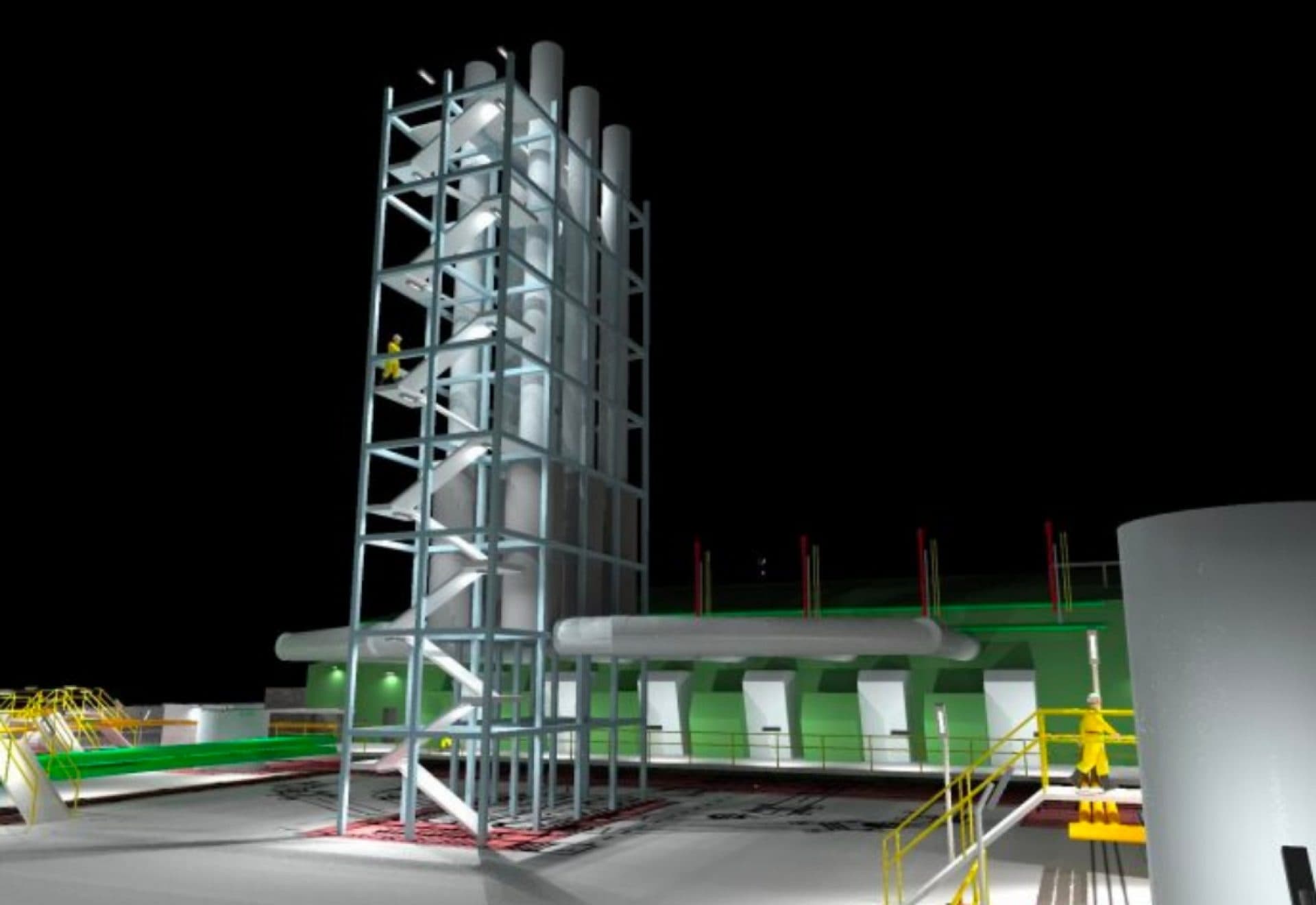 When it came to installation, the detailed design report provided the perfect guidance to the installers to ensure the correct mounting positions and angles were achieved. This lighting design gave the client peace of mind that Raytec products would achieve the desired illumination outcome.
It's safe to say that there's little difference between the lighting design produced and the actual images of the completed site, demonstrating the quality and accuracy of Raytec's lighting designs. All lighting designs were generated remotely, using the site drawings provided by the client.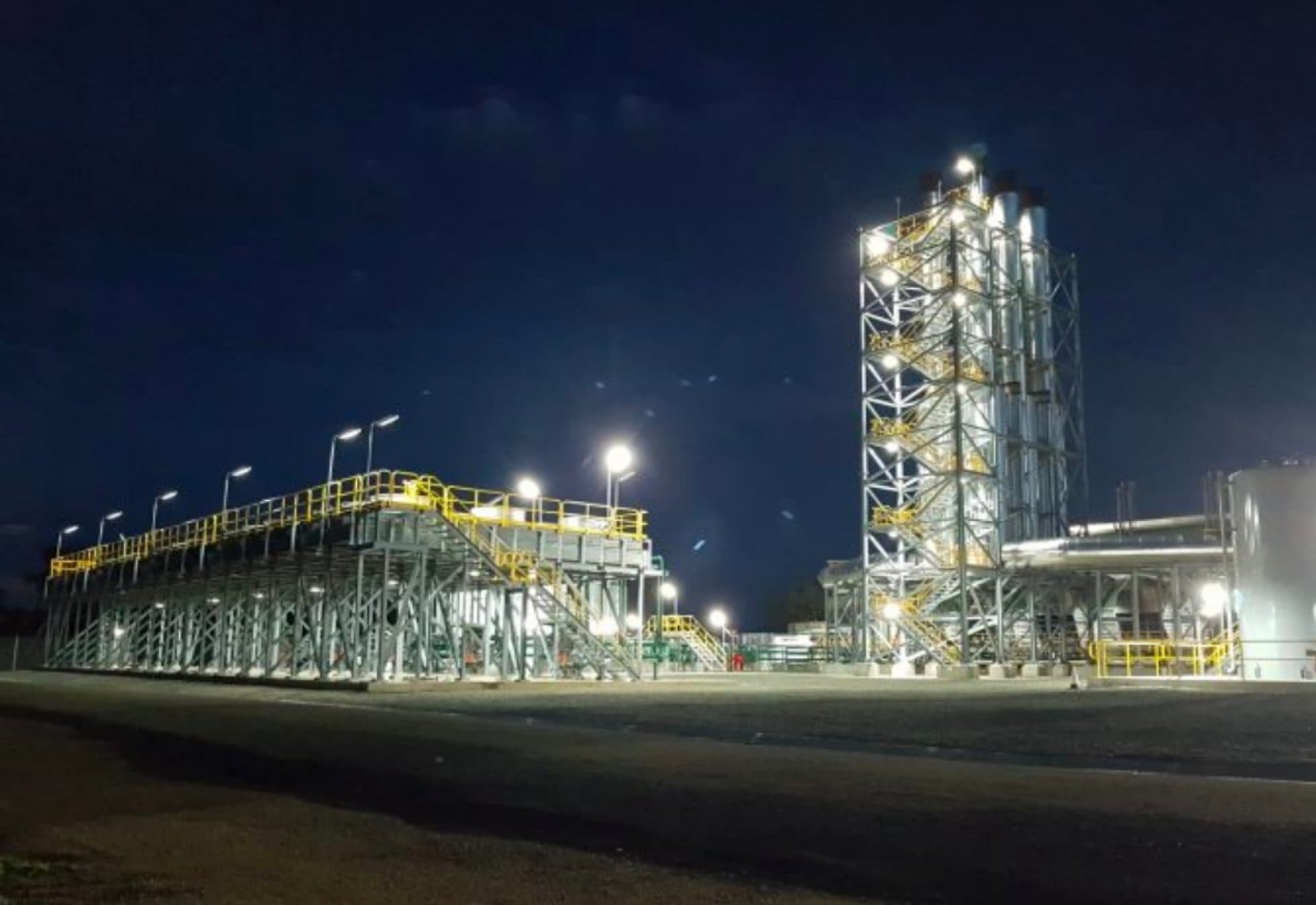 I worked closely with Pacific Automation and Clough from the initial project concept to delivering the complete solution. The designs delivered an accurate, full 3D site plan, with a realistic visualisation and precise professional calculations. Our continued support resulted in the client having no worries about the outcome of the final installation. They showed great appreciation for the service we provided. It was great to be so involved in this project and it's wonderful to see how similar the actual images look to my lighting designs.
Siming Li (Senior Lighting Designer at Raytec).
Reliability and Maintenance.
All luminaires in the SPARTAN range are designed around the LEDs using a bespoke housing which offers excellent reliability and optimum performance. This, combined with a unique maintenance friendly design, were other key factors for the Clough engineering team in specifying Raytec products. Featuring a modular design which allows key components to be removed and replaced independently, meant the Power Plant could maintain lighting on-site, reducing downtime and long-term costs.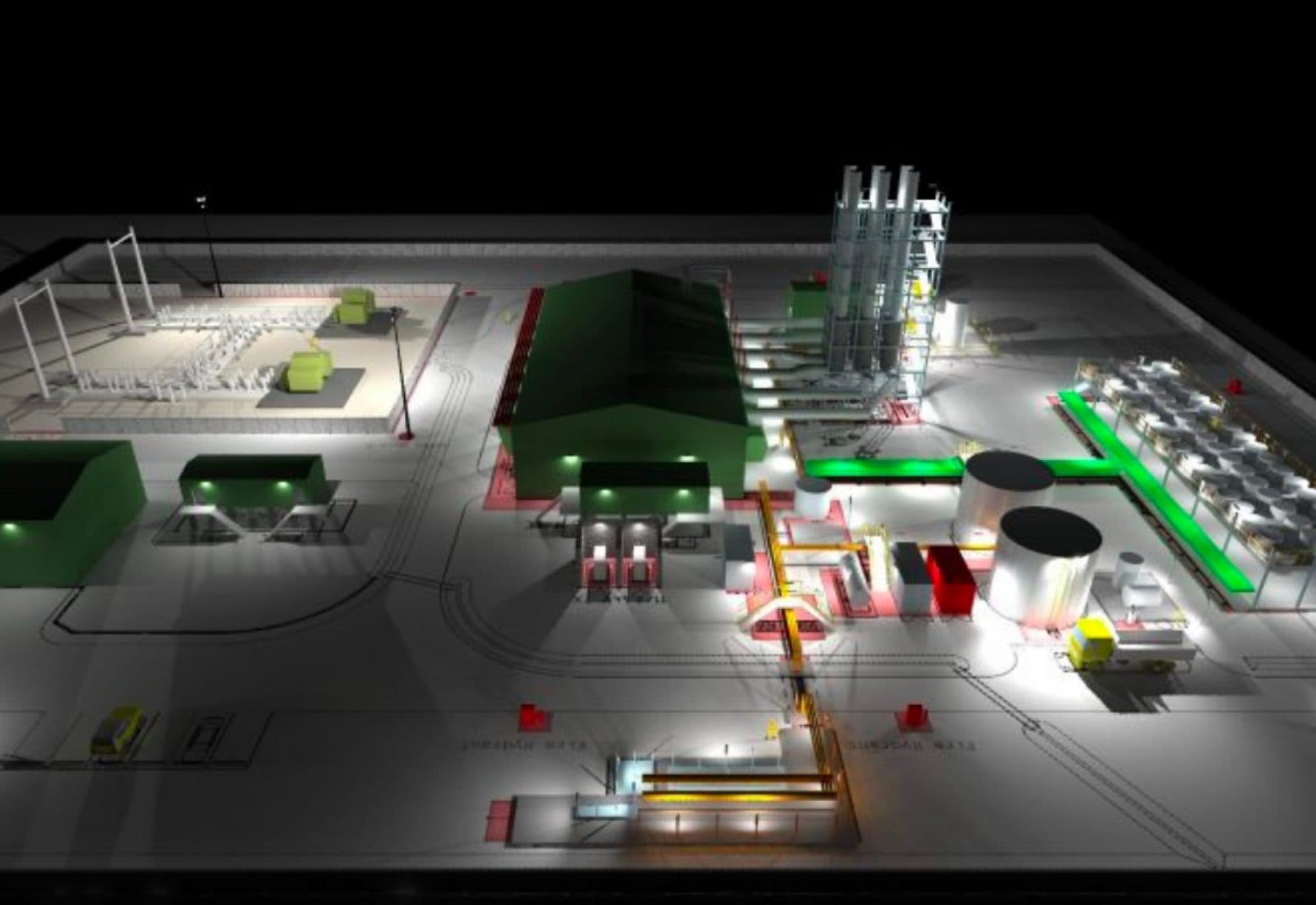 As a result of the multi-faceted nature of the project, both hazardous area and industrial light fittings – including SPARTAN High-Power Floodlights, Linears, High Bays and Bulkheads – were installed across the plant's engine hall, compressor room and building exterior. By utilising the full range of Raytec SPARTAN LED Luminaires, a tailored solution that provided ideal illuminance for the plant environment as well as IECEx compliance was implemented.
Raytec's lighting technology, delivering the required performance of power output, reliability and minimal maintenance, combined with Pacific Automation's technical support and long-standing relationship with Clough, were significant factors behind the success of this project.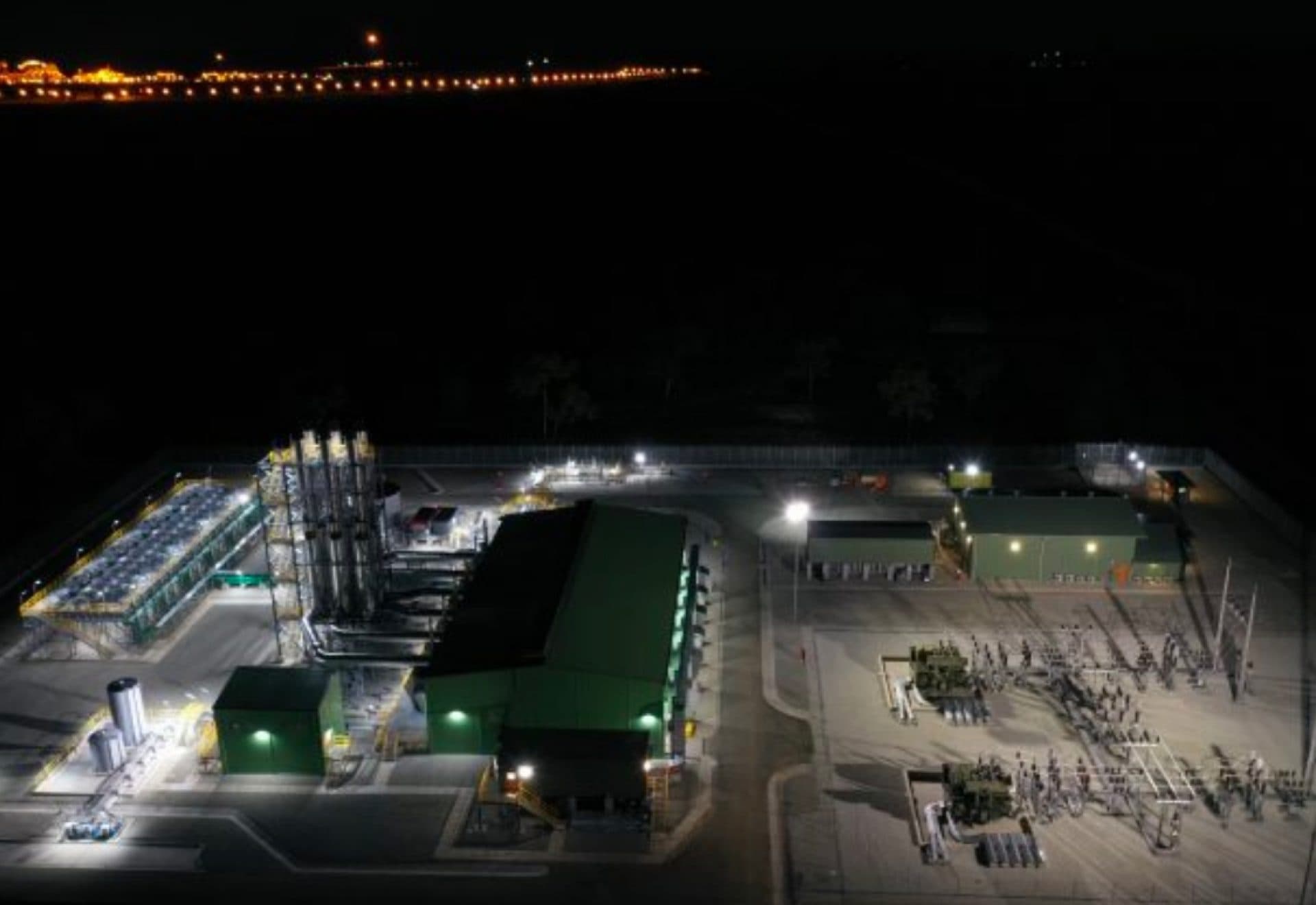 To discuss how our lighting design service could benefit your project and provide you with the complete solution,
give us a call on +44 (0) 1670 520 055, or email Raytec Global at hazsales@raytecled.com or Raytec Americas at ussales@raytecled.com