Erskine Bridge Upgrades to SPARTAN Linear
Raytec SPARTAN LED luminaires have transformed safety and efficiency for Erskine Bridge, a major crossing over the river Clyde in Scotland. As part of a high profile lighting and electrical upgrade, Zone 2 hazardous area Linear fittings with emergency battery backup were installed inside the service tunnel as a fail-safe solution, designed not only to significantly improve lighting conditions for workers, but to deliver huge energy and maintenance savings as well.
Spanning 1,322m in length, the service tunnel contains all electrical and communication cables for the bridge's services and road lighting. Made up of enclosed 'box bay' compartments approximately 2 metres long, all lighting within the tunnel was assessed to meet Zone 2 hazardous area requirements. Regular inspections are carried out to ensure all systems are working effectively – therefore safety inside the tunnel is paramount.
The existing 38W fluorescent strip lights were old and prone to failure, putting the safety of the workers at risk. The light output was also dropping fairly quickly after installation, requiring regular lamp changes to maintain appropriate lighting levels.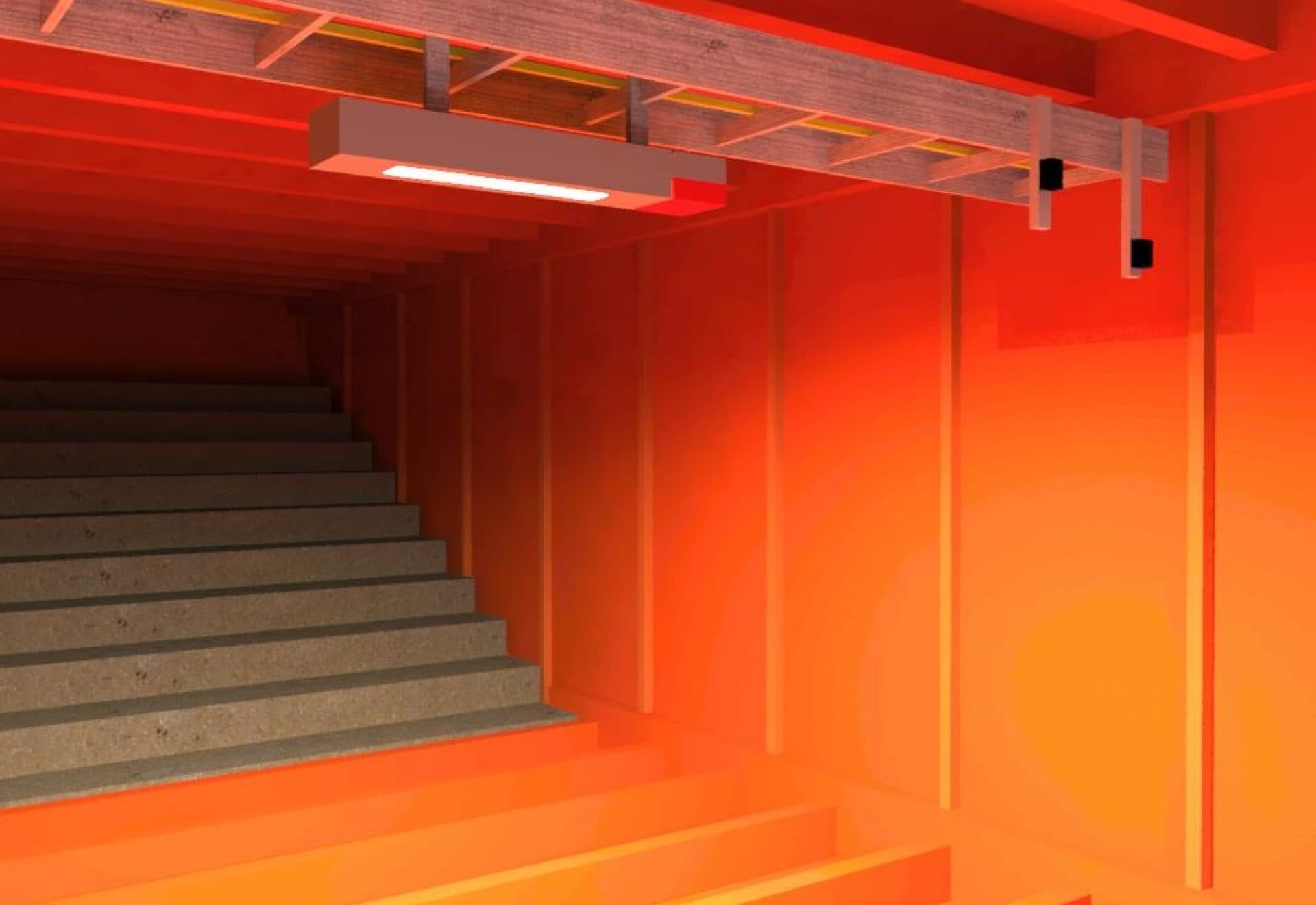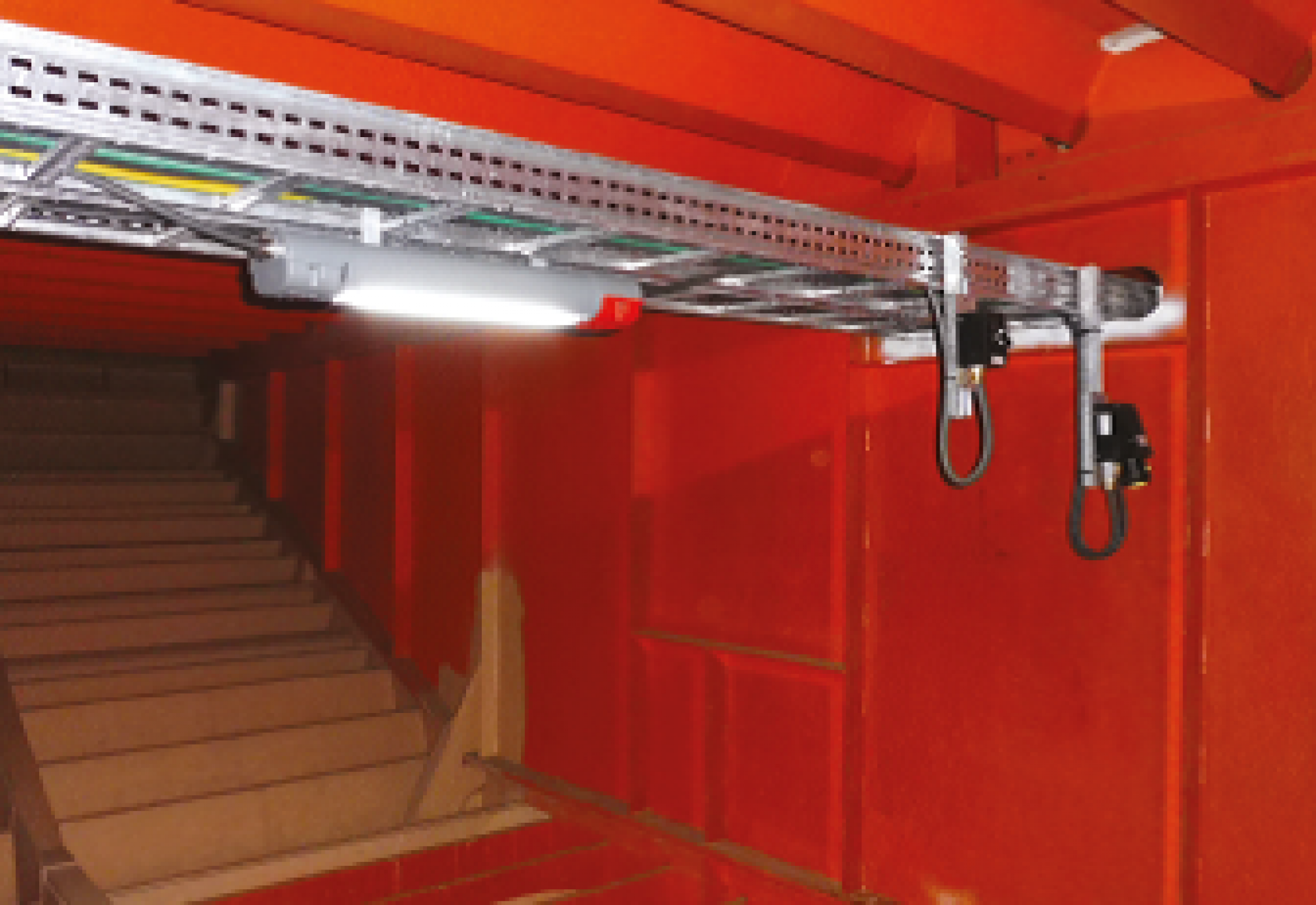 Recommended by sub-contractor Marmac Services Ltd., Raytec's 18W LED Emergency Linear were chosen to replace and significantly improve the problems associated with the existing fluorescents.
Using Raytec' s lighting design service, even before the project started it was possible to generate a 3D visual representation of how the final lighting design scheme would look; showing lighting levels and light distribution that could be achieved from the SPARTAN luminaires. This identified the recommended number and placement of the fittings required within the tunnel, and provided a real life insight into how the installation will perform.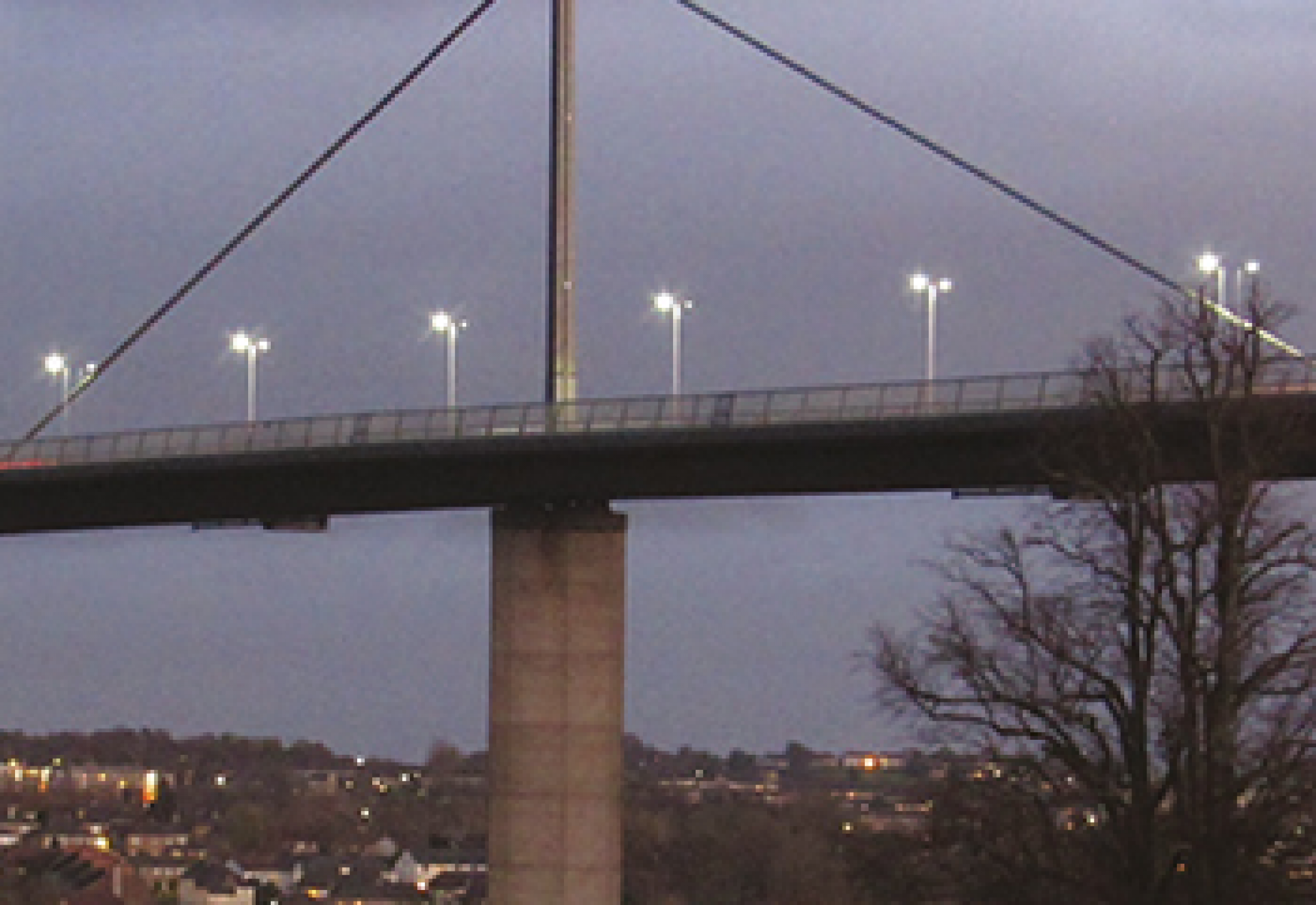 The Solution. 
Raytec 3D Lighting Design Models – Luminance modelling representing the final lighting design scheme for the Erskine Bridge service tunnel
The final installation comprised two Raytec luminaires inside each box bay. With conveniently located cable entries that matched those of the fluorescents, the Raytec luminaires allowed for a direct and easy replacement.
The new LED fittings also increased lumen output to 100 lux, with dedicated optics to create an even light distribution covering the entire space. But crucially the LED luminaires have extended operational lifetime from 3 to 25 years – eliminating the need and cost of regular lamp changes.  With much lower power consumption, the SPARTAN Linear fittings also delivered 50% energy savings.
The emergency battery backup, which would activate in the event of a power outage, guaranteed that workers would be able to safely exit the tunnel in the case of an emergency. Under emergency back-up the SPARTAN luminaires achieve an enhanced 50 lux; 40 lux more than the project requirements.
Furthermore, as a hazardous area product, regular mandatory inspection of the SPARTAN luminaire itself is required to ensure that it is in good working order. The easy access and modular design, allows for the quickest and most efficient checks to take place, going over and above any other product in the market – minimising time, labour and associate costs.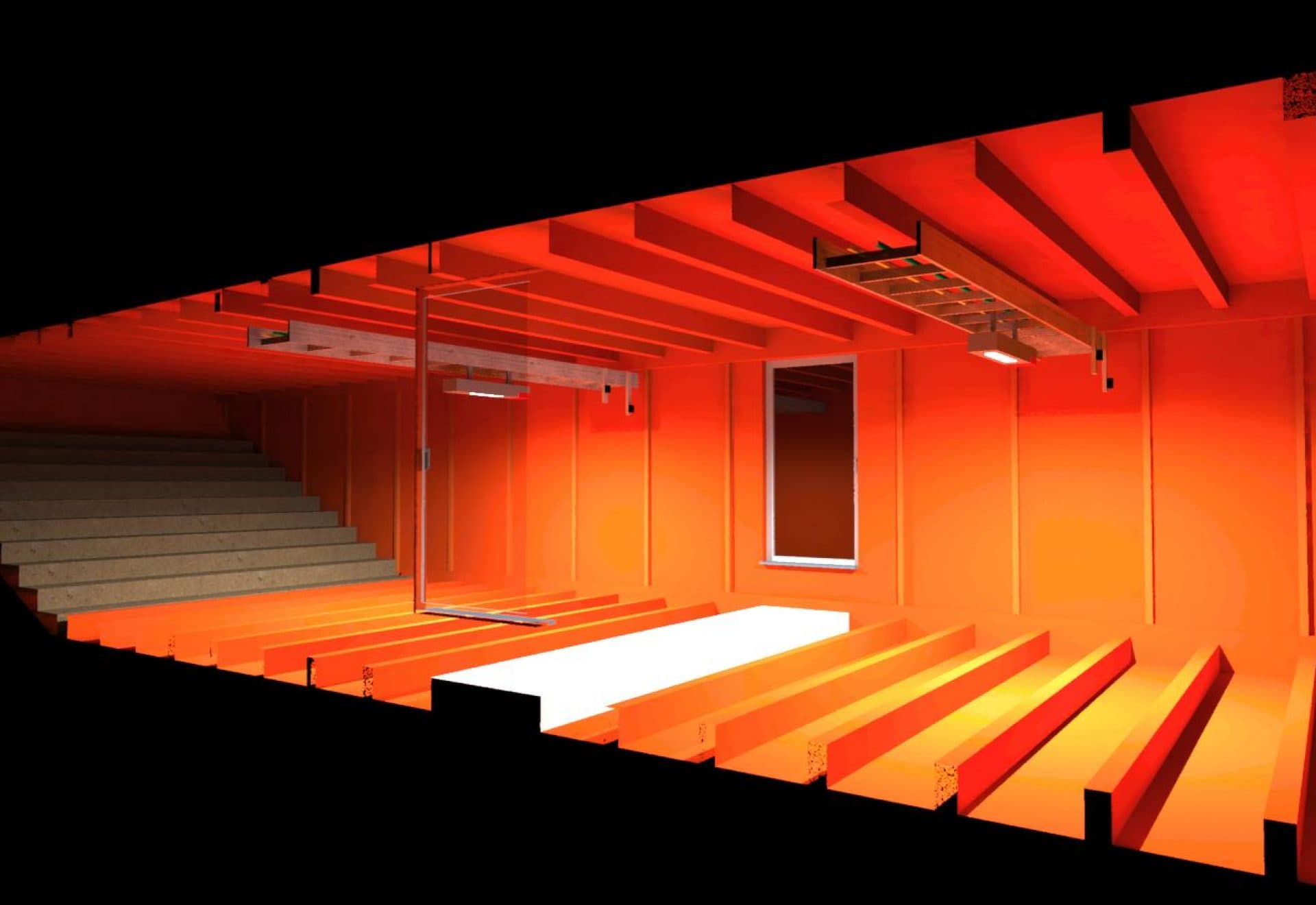 Initially the project planners were finding it a challenge to source a solution that not only improved lighting conditions and was more efficient, but a solution that offered reliability for Zone 2 environments AND offered emergency backup.We're delighted that with the help of our partner, Marmac Services, we've been able to solve and improve on a wide variety of operational challenges for Erskine Bridge. Thanks to our SPARTAN Zone 2 emergency range we were pleased to offer a solution that provided exceptional lighting inside the service tunnel, whilst ensuring safety of workers at all times.
Barry Thompson (Raytec Director of Hazardous Area Division)
To discuss your project in more detail or to take advantage of our free lighting design service, give us a call on +44 (0) 1670 520055, or email Raytec Global at hazsales@raytecled.com or Raytec Americas at ussales@raytecled.com.