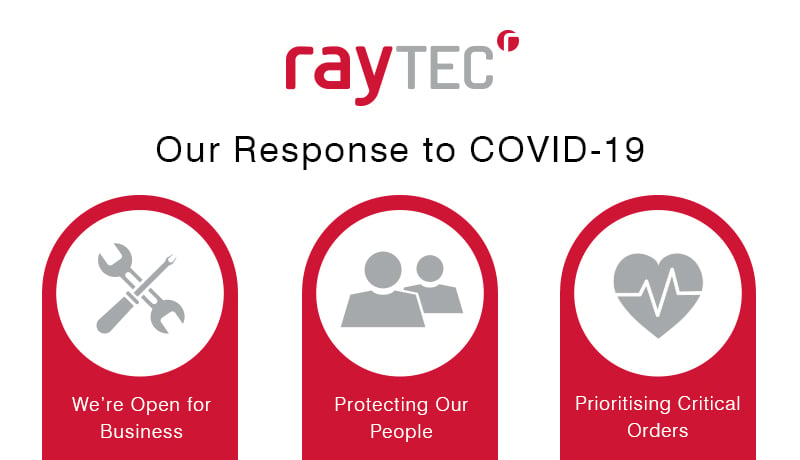 As everyone continues to adapt to COVID-19 across the world, we want to let you know that Raytec are still here for your LED lighting requirements.
We're Open for Business
Our factory remains open for business and although we are operating with reduced numbers, we continue to receive, build and ship new orders.
Protecting Our People
Following the government guidelines, where possible staff are working from home and careful safety measures are being followed by those still coming in to work.
Prioritising Critical Orders
While supporting our customers as best we can, we are prioritising orders to Oxehealth which are being used to support the NHS and helping to save lives.
If you have any questions, please don't hesitate to get in touch.