Raytec's Lighting Design Service Nominated for HazardEx Award
For the second year in a row, we are delighted to announce that we have been shortlisted for a HazardEx award. Our Lighting Design service has been nominated in the 'Customer Services' category.
(We are in category 5 – Best Customer Service)
Lighting Design is a core part of our customer service and brings any installation to life. Providing a visual representation allows the client to see exactly where the light is targeting before any lighting is installed. Raytec provide dedicated 1-to-1 support throughout the entire process to ensure you have the best guidance to achieve your desired outcome. With everything managed in-house, you can be confident that you have a direct point of contact from beginning to end. Our service includes:
Full site modelling – 3D design plans demonstrate lux levels and spread of light.
Lighting design video – A 3D walk around shows how the installation will perform from all angles.
Illuminance mapping – 2D and 3D lighting plans in pseudo colour view provide illuminance mapping of the intensity and spread of light.
Lighting positions – Plotting the beam direction shows the precise aiming point of each LED panel, the angle of elevation and exact position of each luminaire maximising efficiency and minimising waste.
2D lighting positions – Plot the individual fittings onto your site CAD drawing to indicate the direction and spread of the lighting. Contour lines show detailed lux levels within different areas.
Photometric data – Data can be used by other engineers and designers to create your own tailored lighting schemes using Raytec White-Light LED luminaires.
Port Moresby Power Station in Papa New Guinea and Torabhaig Distillery are just two examples of recent projects where our lighting design service has been of real benefit, supporting end-users to plan their final installation with high degrees of accuracy.
Port Moresby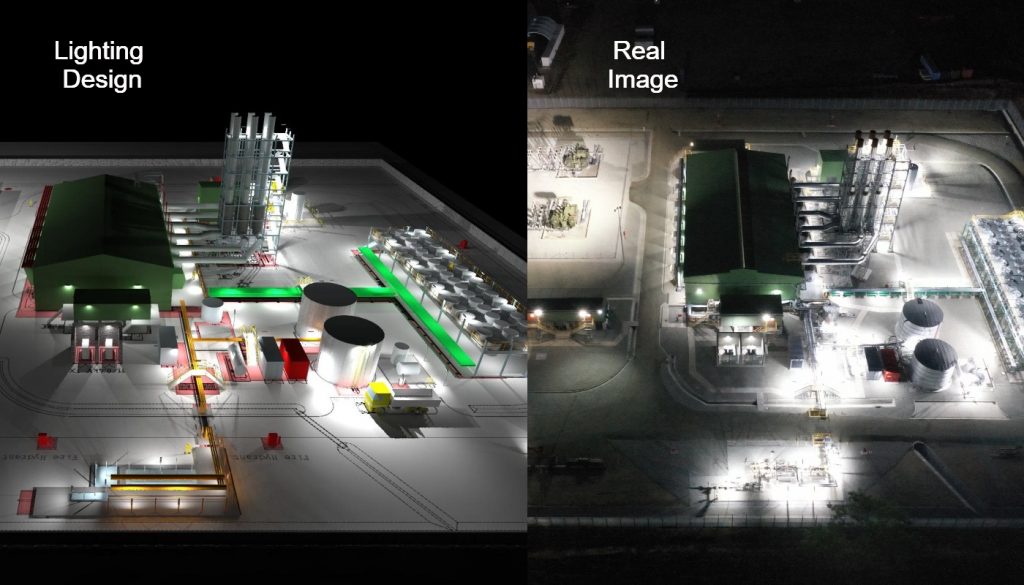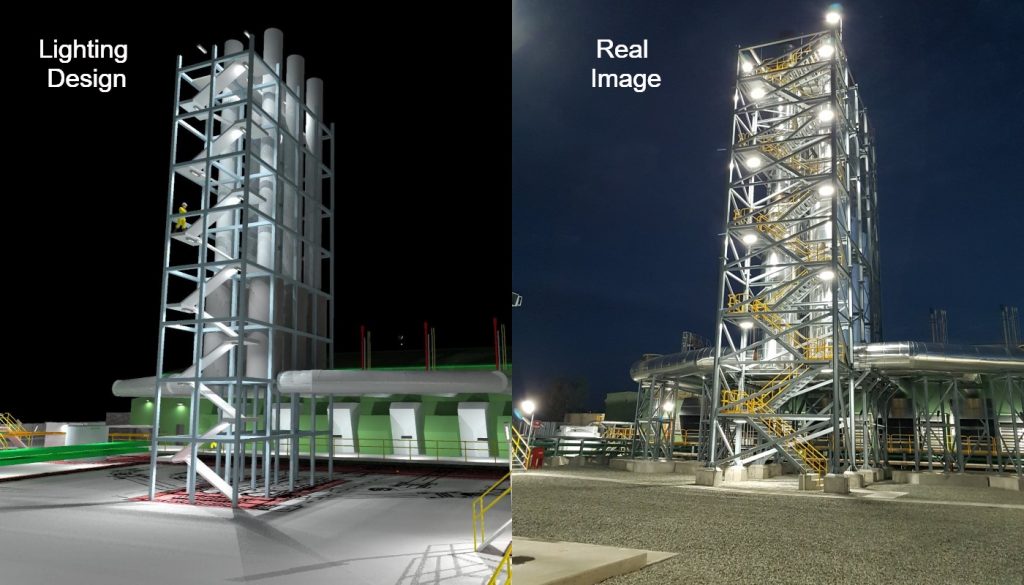 Torabhaig
Thank you for your votes!