How Do We Integrate with Our Partners?
At Raytec, we're committed to delivering smarter lighting for the security industry. Developing our own software, to facilitate integration with third-party security platforms, has always been an important part of what we do.
With the release of our latest ACAP and Genetec plug-ins, VARIO2 Hybrid illuminators can now be integrated into these systems for the first time. Raytec's existing White-Light and IR VARIO2 illuminators are also compatible with several different platforms, summarised by the graphic below.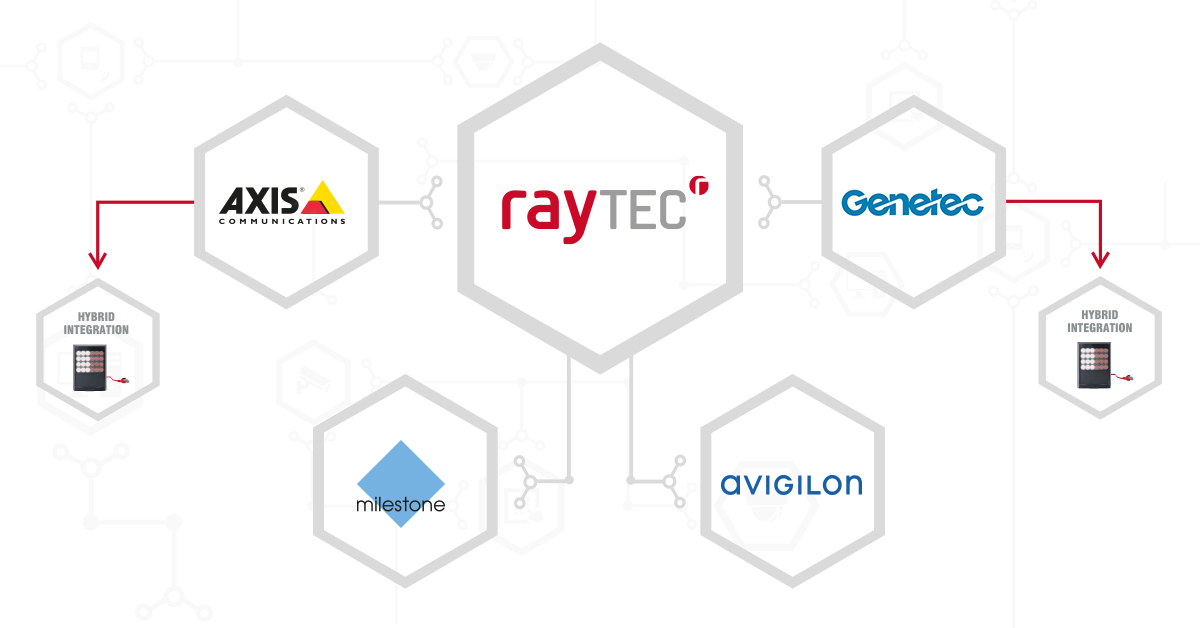 Download our new AXIS ACAP plug-in here
Download our new Genetec plug-in here
Download our Milestone plug-in here
Download our Avigilon plug-in here
Key features of third-party integration:
Easy management – illuminators are discovered automatically on the network and can be monitored and controlled with ease. Perfect for large sites with multiple illuminators installed.
Greater control – illuminators can be controlled individually or in groups, providing a tailored solution to any application. Operators can make live adjustments to optimise image quality for the best surveillance throughout the night.
Automated responses – illuminators can be programmed with automated responses to provide smart surveillance which responds to pre-determined scenarios.
Hybrid Integration
Meanwhile, the ability to now integrate a Hybrid illuminator, which has combined White-Light and IR capabilities, provides users with an even more dynamic solution. The IR mode can be used to provide surveillance, while camera analytics or other network devices can be used to trigger a White-Light response; all using the same illuminator.
For more information, browse the range of  all plug-ins and software available here, or to discuss your requirements further, get in touch to for a chat with one of our software specialists here.  All Raytec software plug-ins are available to download free of charge.