In conjunction with your choice of camera and lens, the right lighting is the most powerful tool in helping you to achieve  outstanding night-time performance lighting for CCTV cameras from any professional CCTV/surveillance system. How do installers and end-users select the correct illuminator for their requirements? This article will discuss the key decision criteria to ensure your illuminator provides:
• the level of performance you require
• the flexibility to meet specific installation requirements
• the reliability demanded by you and your customer
• compliance with all necessary legislation
• a cost-effective solution
In addition, it is equally as important that your illuminator is manufactured by a company who can fully support the warranty offered, together with providing a full design and technical support package. We are also seeing an increasing number of end-users who require that their product is manufactured in an environmentally sensitive and ethically sound manner. How Good is Your Light?
Key Decision Criteria:
Performance
Flexibility
Reliability & warranty
Technical & design support
Safety & compliance
Education
Cost
Energy consumption
Credentials of your lighting partner
Performance
How do you compare the performance of different illuminators? At one level, this may seem fairly straightforward. Just look at the claimed distance performance of the illuminator from the manufacturer.
However, there is no standard measurement for evaluating the performance of illuminators with regards to CCTV installations. Consider two products supplied by two different manufacturers with exactly the same light output. A reputable manufacturer may take an average performance view and quote a distance of 100 metres (~330 feet) but a less reputable supplier may take an overly optimistic view and rate this same product for 200 metres (~660 feet).
Who is right?
Without an established standard measurement, it is impossible for even experienced customers to make an informed judgement and make a sensible comparison between the two different illuminators from the manufacturers' datasheets.
In the above example, since both products actually deliver exactly the same performance, it is perfectly obvious that the illuminator from the reputable manufacturer is going to provide a much better picture at its quoted (realistic) performance distance than the other illuminator at its quoted (overly-optimistic) performance distances.
The less reputable manufacturer with the better claimed distance may have used a much more sensitive camera, with a much more expensive lens and accepted a much noisier picture to quantify the published distance. But, it is perfectly obvious, that the illuminator is not better.
Pro-Tip Beware the claimed distances for different illuminators. There is currently no standard measurement criteria to accurately compare the performance of different illuminators for use with CCTV.
What is clear is that the product with the claimed distance of 200m will actually deliver a picture which is four times worse at its claimed distance – simply as a result of the effects of the inverse square law.
To evaluate the real "quality" of any illuminator, it is important to know how much power (or light) the illuminator outputs and where it distributes the light. In the traditional White-Light industry this is how all lights are compared. There are standard testing  methods established which all manufacturers use, which means that all illuminators can be accurately compared.
These standards measurement systems evaluate two elements:
1. Total Light Output (Power)
2. Light Distribution
Together, the power and distribution of the light combine to define the 'quality of the light'.

1. Total Light Output (Power)
This is typically measured in an integrating sphere where all the power (light) emitted from an illuminator is detected. For visible light this measurement is given in lumens and is described as the "total luminous flux", which is a measure of the total amount of light visible to the human eye.
Total Luminous Flux Example:
Luminous Flux is measured in lumens. Take for example one of Raytec's largest White-Light illuminators – the RL200. Its total luminous flux is 4700 lumens.
In reality, there is nothing to stop Infra-Red manufacturers doing something similar to measure all the IR emitted from an Infra-Red illuminator – called the "total radiant flux". Typically this would be expressed using a power measurement such as watts.
Total Radiant Flux Example:
Radiant Flux is measured in Watts. An equivalent comparison is Raytec's RM200 Infra-Red illuminator – it emits 20W of Infra-Red.
Raytec are happy to provide the radiant flux (for Infra-Red products) and luminous flux (for White-Light Products) measurements for any Raytec lighting product.
Total Light Output gives a measure of the total useable energy emitted from an illuminator. It is a quantative measure – but does not give any indication of the distribution of the light which, together with total power, governs the quality of illumination.
2. Light Distribution
The term light distribution refers to the measurement of the amount of light at a number of specific points and helps to describe the quality of the beam pattern. In White-Light terms, "luminance" is a measure of the amount of light emitted from an illuminator in a particular direction and is measured in lumens. The light falling on a surface is called "illuminance" and is measured in either lux or foot candles:
Lux = 1 lumen/m2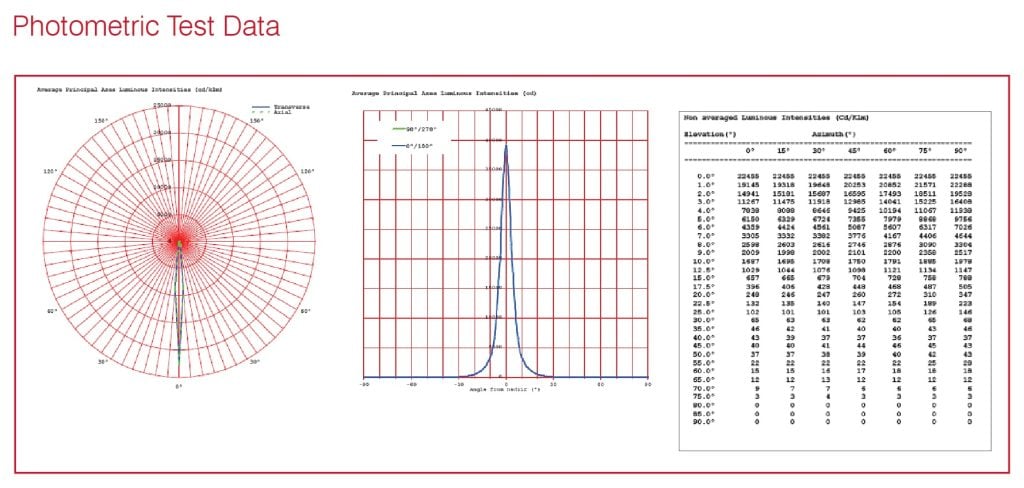 OR
Foot-Candle = 1 lumen/ft2
1 Foot-Candle is equal to 10.76Lux
Photometric testing measures the light distribution emitted by the illuminator. A photometer is used to measure the light emitted from the fitting at regular increments at 360 degrees, creating a 3D plot to accurately profile the beam pattern (light distribution).
In the traditional White-Light industry, this type of testing is carried out by certified laboratories and provides a series of software files which designers can load into industry standard design packages (such as Relux or Reality) to enable them to carry out comprehensive and highly accurate lighting designs. These files are typically in .ies or .eulumdat formats and can be used in conjunction with a number of readily available software packages.
Again, there is no reason why, with some effort and investment, manufacturers of Infra-Red illuminators cannot provide this same level of information so that the market can understand the quality of the light distribution. For Infra-Red, the units used to measure the "irradiance" (the IR equivalent of "illuminance") are µWcm2.
Some manufacturers will be able to provide some of the above information to at least give you a chance of a realistic comparison. As a minimum, request the total power output and the illuminance or irradiance readings of the product at both the centre point and the angle at 50% of the peak reading. If your supplier is unable to provide this – then how did they establish the claimed performance of the product both for distance and angle? This will be a good indication of whether you are dealing with a reliable and reputable manufacturer.
Raytec are happy to provide this information for all their illuminators – and can provide a testing service to customers to test and publish data on other illuminators – so that customers can make a reasoned, informed choice.
Pro-Tip
Reputable manufacturers will be able to provide, as a minimum, information regarding the total power output and light distribution readings at a number of points for all of their illuminators. If they can't, how did they establish the stated performance of the product?
Flexibility
Having established that the illuminator you have chosen can deliver the required levels of performance, it is also important that it can provide the level of functionality required to meet your installation requirements.
As an absolute minimum, your illuminator should provide the following features:
Photocell – to allow the illuminator to switch on and off automatically during the hours of darkness
Photocell adjust – so that the switch on/off levels of the illuminator can be altered to suit any particular site requirements
Power Adjust – to ensure exactly the right level of illumination is projected onto the scene
Photocell Following Contact – to allow for dual mode camera switching
Telemetry Input – so that the illuminator can be turned on/off either by a local PIR detector or other triggering system – or from a central control room.
Other features which are not essential, but which will help to ensure that the optimum performance can be delivered from the system at all times:
Beam/Angle Adjustment
Having a single illuminator which can easily provide a number of different angles of lighting for CCTV cameras and means that the correct beam pattern can be selected at all times. This is vital with vari-focal camera lenses since the final field of view of the camera/lens combination is not always known during the design phase of a project. The ability to match the beam angle to the camera field of view is crucial in ensuring that good quality images and best performance of the system can be achieved at all times. If the beam of light is too narrow for the scene that the camera is viewing, a hot-spot or white-out will be created in the image. If the beam is too wide, the illumination won't reach the distance required and light will be wasted. Having the flexibility to alter the angle of illumination helps to reduce the risk of choosing the wrong angle during design and eliminates the potential cost of having to replace lighting on site which is incorrectly specified. These elements are key for a high quality and trouble free installation.
Remote Dimming
Enables the operator to select exactly the required level of illumination depending on varying scene requirements or changing operational needs. This can be a one-off operation during the commissioning of the system to ensure best set-up but can also be used during normal operation of the system if there are changing operational requirements. Remote dimming means that the best picture can be achieved at all times with the ability to reduce the light intensity and potential over exposure of the camera.
Timers
This enables the illuminator to be triggered on for a defined period of time from either a local PIR detector or remote monitoring station. This can help save energy, costs and CO2 emissions by ensuring the illuminator is only on when required.
Pro-Tip
Ensure that your illuminator provides a high degree of operational flexibility – this will help to deliver the best performance, whilst reducing time and cost during the design, installation, commissioning and support of the system
In addition to all of the above, Raytec also offer a number of additional features which can be extremely useful for many
installations:
Deterrent
Used with White-Light systems, the deterrent feature is produced by the rapid flashing of the illuminator, meaning that it can be used to actively fight crime by indicating to intruders that they have been detected.
EcoLogic
Enables the illuminator to run at lower power levels during periods of low risk or inactivity and then to be boosted to maximum level on an alarm activation or when required by the operator.
PermaLight or Consistent Illumination
This feature combats the potential for LED degradation over time and ensures that your illuminator always provides the same amount of output illumination.
Remote Control
Vario is Raytec's latest family of low voltage illuminators and offers a hand held remote control for fast, easy and safe set-up of your lighting from ground level
Reliability & Warranty
when considering lighting for CCTV cameras, It is essential for both installers and end-users that the product installed provides a trouble-free and long-life installation. There are some simple questions which can help to ensure that the selected illuminator delivers on both of these fronts. Is the manufacturer certified to a recognised quality standard for both the quality of manufacture as well as quality of design? Typically ISO9001 is a good measure of the quality standards in both these areas and should be viewed as the minimum requirement for choosing your supplier.
Many manufacturers make aggressive claims with regards to the length of their product warranty. Some claim a 5 year warranty when in reality the company is less than a couple of years old without sufficient history or actual experience of their own products to support these claims.
Make sure the manufacturer you choose can provide quality and reliability data on their products together with supporting test reports.
Will the manufacturer be able to fulfil a warranty claim? Make sure they are financially viable and can support their published warranty claims.
Pro-Tip Ensure that your illuminator is supplied by a quality certified manufacturer who is financially stable and can support its warranty claims
Technical & Design support
It is essential that you not only choose the correct product but also, just as importantly, that the product is supported by a professional, reputable manufacturer who can provide a high level of technical and design support before, during and after installation of the product.
It is important that the manufacturer has competent engineers who are properly trained and can clearly communicate with you and understand your requirements. The technical team should be available when you need them and in some cases, when required, should be able to assist you on-site to offer practical, hands-on support. If required, you should be able to request demonstration product to help support your sales efforts with your customers.
A competent manufacturer will be happy and capable of providing design support at the initial stages of your project to minimise any unknowns and to help you select the most cost-effective and appropriate solutions. Your manufacturer should be technically competent in relevant software packages to deliver lighting designs for your scheme. This can be particularly helpful in presentations to existing and new clients and can help secure new projects.
Lighting designs can plot the best locations for illuminators and present full data on average, maximum and minimum
illumination levels that you can present to your customer.
2D and 3D Lighting Designs of Car Park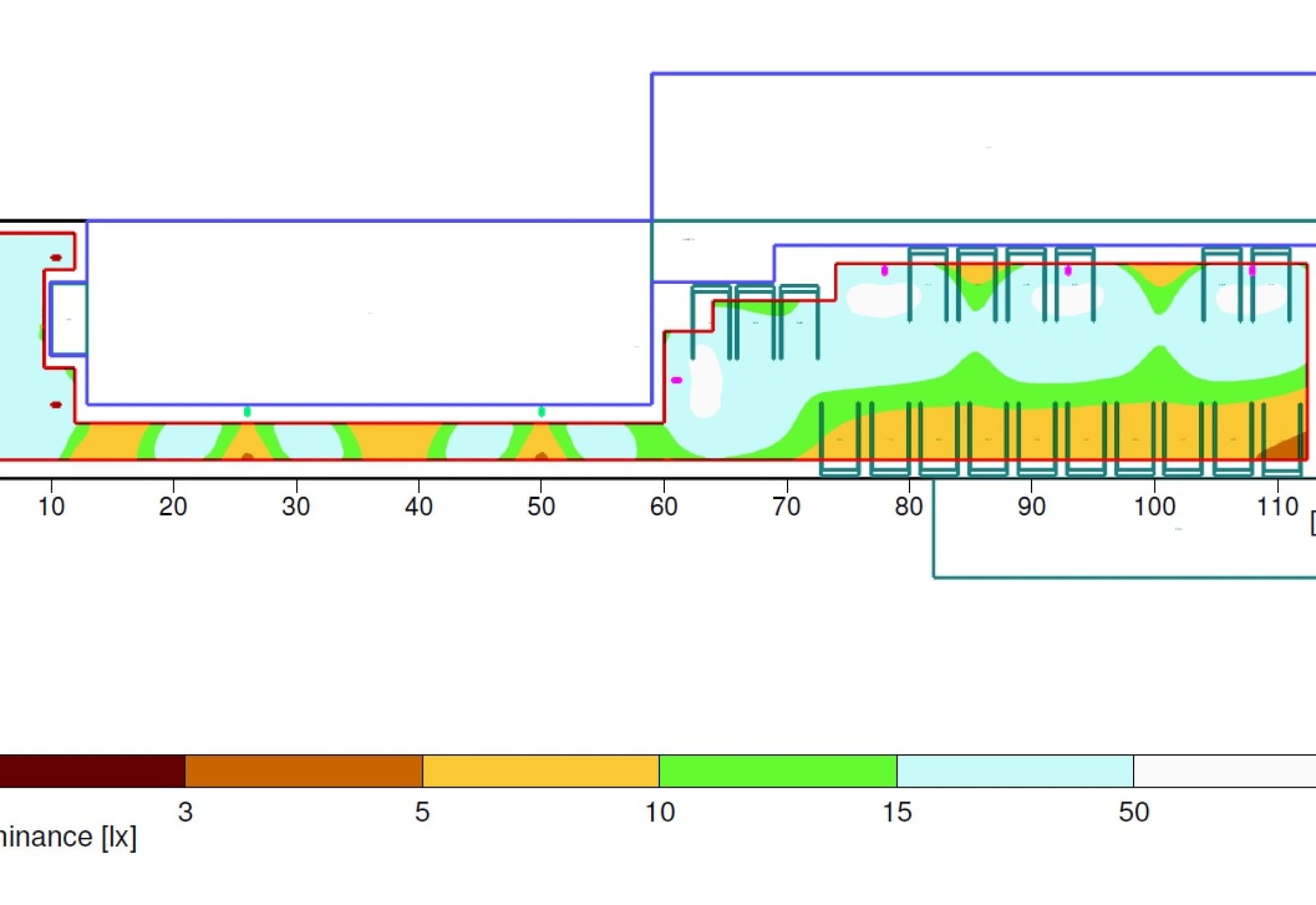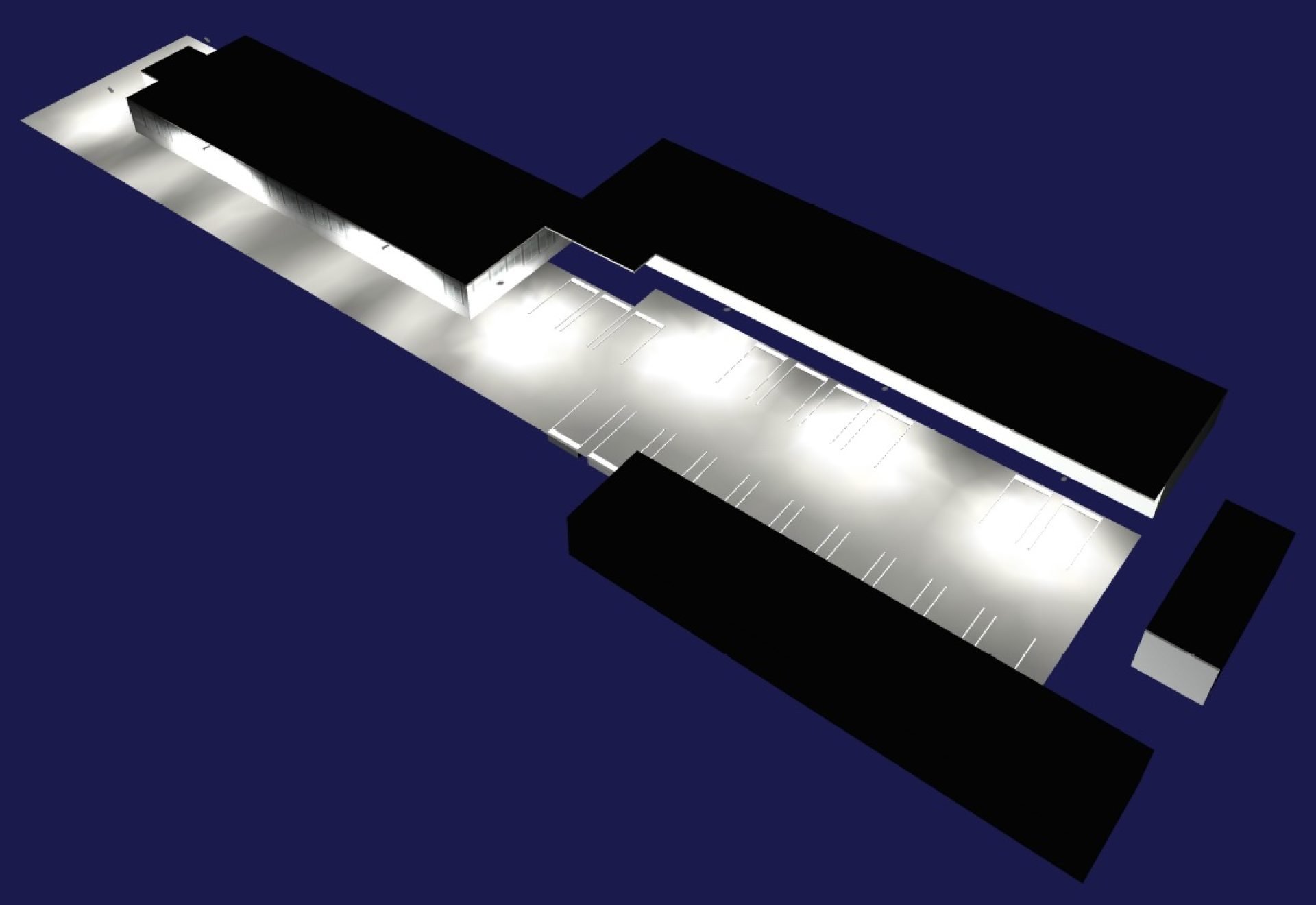 Pro-Tip – Ensure that the manufacturer has the right experience, integrity and commitment to make sure that you get the right product for the job at all times together with a high level of technical and design support.
Safety & Compliance
It is far too easy for manufacturers to make unsupported claims about the safety and compliance of their products. You should always ensure that you obtain relevant safety and CE or UL documentation.
Ensure your manufacturer can provide test certificates and test reports from recognised testing bodies. Some manufacturers may claim compliance to various test standards without actually having had their products tested.
As an absolute minimum, we would suggest you request the following information from your manufacturer and certificates from recognised test houses which confirm compliance to the following international test standards:
Europe Electro-Magnetic Compatibility
Safety; Low Voltage Directive
Americas FCC
Safety; UL and cUL
Eye Safety Test Reports
Having relevant certificates and test reports on file will provide peace of mind to you and your client and will ensure you are able to satisfy safety inspectors as to the suitability and safety of the products.
Education and Practical Testing
A comprehensive educational programme from your chosen manufacturer is a sign that they are committed to customer support and raising the standard of CCTV within the industry – and more importantly that they are experts in their field. There is no substitute for real life testing. Raytec's Technology Alliance Partner Programme (TAPP) online portal is designed to show how Raytec illuminators can be used alongside specific cameras and other security technologies to achieve best practice in night-time CCTV performance. Alongside example images and footage, TAPP offers installers and end users recommended guidelines and installation tips to maximise the performance of their chosen system and achieve the highest quality CCTV images at night.
Many educational programmes from security technology manufacturers, such as TAPP, are free and easy to take advantage of. They are designed to make integration of security system components easier and more effective. TAPP helps CCTV installers, system designers, consultants and users design and specify better night-time surveillance systems and achieve the best results along with significant energy and cost savings from their preferred camera models.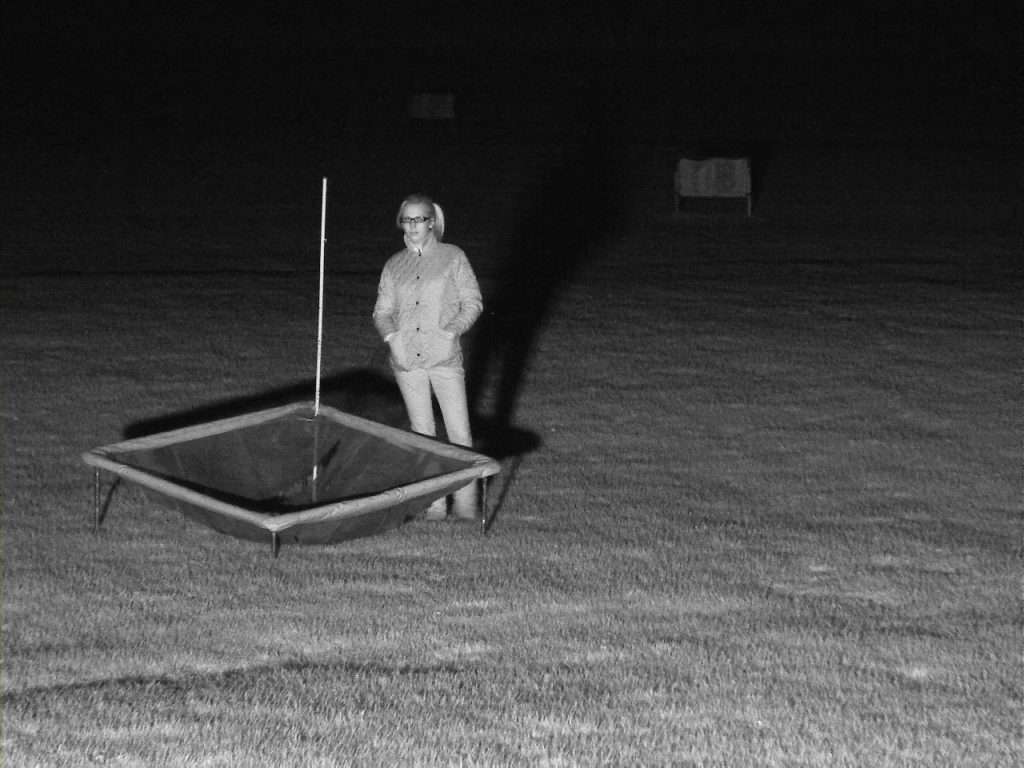 Infra-Red Test Night Footage
Cost
It is vital that the "true cost" of your illuminator is correctly evaluated at the design phase of a project to ensure best value for money is achieved.
The true cost relates not just to the initial cost of the product but the overall life-cost of the project including design time, the ease, speed and quality of the actual installation, and the reliability of your chosen solution. All of these elements are important to both you and your customer. Additionally, the end-user will be keen to use products which are cost-effective to operate, are energy efficient, require zero maintenance and have energy saving features.
There are many hidden costs that must be considered when establishing the true cost of your chosen solution. Choosing the right product and the right manufacturing partner from the outset can help to reduce or eliminate these hidden costs:
• Good design support from the manufacturer will mean that you can specify the required product quickly and with confidence.
• Good design support will mean that you end up with the right lighting solution providing the correct level of illumination – and not over specifying.
• Good system performance will mean that you can deliver outstanding pictures quickly – ensuring you satisfy the requirements of your customers.
• Good product flexibility will reduce installation time and errors by ensuring the product delivers the required performance.
• Good system design offering a quick and easy set-up will mean that you can save time and use less labour for a low cost installation
• Good technical support will mean any issues can be quickly and professionally resolved.
• Good reliability will mean a trouble-free and low touch installation, lower maintenance costs – and happier customers.
• Good efficiency will mean that your customers enjoy low running costs.
• Good safety and compliance will mean that any inspections of the site can be passed with minimum fuss and effort.
• Good warranty package will mean that if there any product problems they can be resolved at minimum cost and hassle to you and your customer.
• Good educational support programme with practical test footage means that you have the performance assurance and recommendations for the best system integration and set-up for highest quality night-time performance.
All of the above elements add up to the "true cost" of your chosen solution.
In summary, there are a number of elements to consider when deciding which illuminator to choose. Good performance is key – but as we have seen, can be difficult to accurately establish. Ensure you can obtain the information suggested at the start of this article from your chosen manufacturer so you can make a realistic comparison between products.
The other factors mentioned above are equally as important to consider in order to ensure you deliver a flexible, reliable, cost effective solution to your customers that can be supported by the manufacturer at all stages of the life cycle of the product.
In many ways, the manufacturing partner you choose is just as important as the actual product. Consider the elements that your lighting supplier should deliver to you.
How to choose your lighting supplier/partner?
In summary, ensure they have most of the following:
• A complete range of products.
• Technical know-how.
• High levels of technical and design support.
• Support with demo product and on-site demonstration.
• Formal certification including quality ISO9001 and environmental ISO14001.
• Financial stability.
• Flexibility and resources to deliver bespoke solutions.
• Innovative in terms of product offering.
• Creating new product categories to increase your sales potential.
• Value for money and cost effective.
• Environmentally sensitive.
• Comprehensive training and education programmes.
• The ability to test illuminators in combination with specific camera/lens combinations to provide real life footage.
• Lighting truly has the power to transform the quality, performance and capability of any CCTV/surveillance system.
• Choosing the right illuminator and, just as importantly, the right manufacturing partner will ensure that you are able to deliver outstanding night-time images to your customers – all night, every night.