Raytec are the world leaders in LED lighting for safety and security with 17 years of experience leading from the front. With Infra Red, White-Light, Hybrid and IP lighting, we offer the most comprehensive range of illuminators for any video surveillance system.
Introduction to Sleep Labs
With products installed in over 70 countries worldwide, and a wide range of the most demanding applications, Raytec's product  performance is field proven. We are the experts in lighting for sleep labs, a monitoring technique which diagnoses sleep disorders, and provide a range of tailored solutions to enhance your CCTV system.
Infra-Red
In an unfamiliar environment making patients feel as comfortable as possible is key. Knowing you're being watched while you sleep can be an uneasy thought, so all equipment needs to be designed to make the process as relaxing as possible. Critically, the camera must provide high quality images in total darkness without affecting the patient. Therefore Raytec Infra-Red luminaires are the obvious choice and are available in two different wavelengths to meet the needs of the application. The first is semi-covert (850nm) which provides a very low red glow and covert (940nm) which is totally invisible to the human eye. Both of these provide a powerful yet discrete solution generating outstanding night time images for video surveillance.
Tailored Solution
Complete with interchangeable lenses and hot spot reduction technology, VARIO2 delivers highly even illumination where it is most needed. Achieve angles between 10° and 120° from a single product giving you full coverage of the scene. This is ideal for sleep labs where rooms can be varying in size. Lenses are also very easy to change allowing you to quickly adapt the angle of illumination to meet the camera's field of view.
Product Customisation
With extensive expertise in sleep labs, Raytec can customise units to suit the needs of the environment. These include, changes to the product colour so that the luminaire will blend into the surroundings and also specific bracketry and cable connectors so that the unit can easily be mounted to the wall and plugged into other equipment. Bespoke beam patterns also mean the light is distributed where it is needed to capture the best possible video surveillance.
Flexible Power Options
To ease installation even further, Raytec provide a range of input options to power our units. Choose from 100-230V AC/DC, low voltage 12-24V AC/DC or PoE powered illuminators. This is perfect for sleep labs, as with PoE options consuming as little as 8W they are ideal for mobile solutions (see image) or battery powered systems.
Plan Your Design
See your lighting solution come to life with Raytec's 2D and 3D lighting designs. This visual representation shows you exactly where the light is targeting, minimising any wastage and improving the efficiency of your system.
Keeping it simple
Simplicity and flexibility are at the heart of Raytec products, for commissioning, installation and operation. The ability to easily control your luminaire reduces energy, time and labour costs. Raytec offer two ways to control your luminaire remotely:
1) By remote control – Commission set up from ground
level and program the light to meet your specific requirements. Features include 'Power Select' and 'Timer Settings' so you can choose the exact amount and duration of light. This can save any energy being wasted as light will only be on where and when needed. Perfect for sleep labs where the only time frame of interest is when the patient is asleep.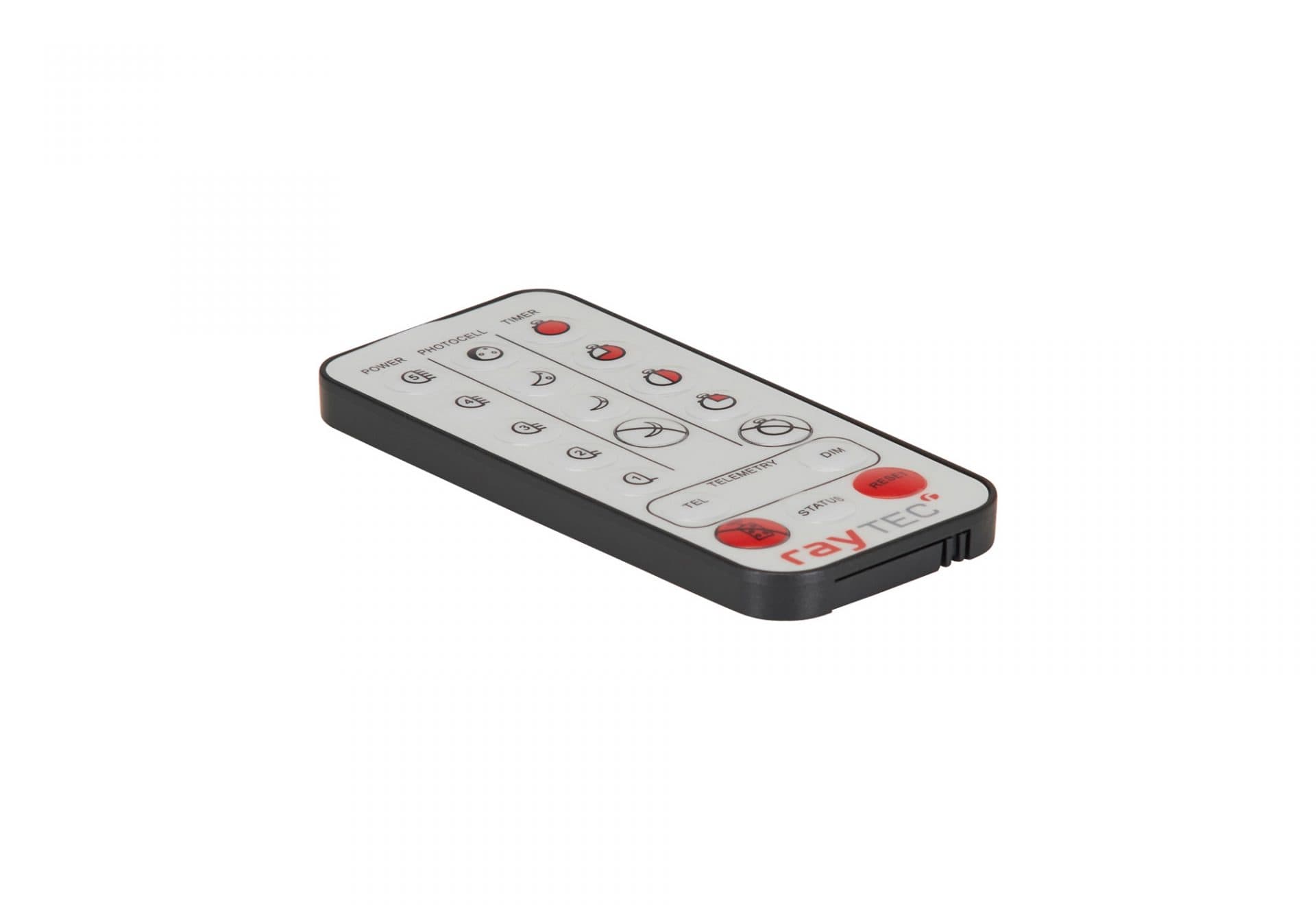 2) Luminaires can also be IP controllable – Operate the lights from anywhere on the network 24/7 via a web interface, VMS or directly with camera applications. This means you can fine tune images to achieve the best possible results and easily analyse the data. For a complete overview, integrate the lights with other devices such as motion or audio detectors.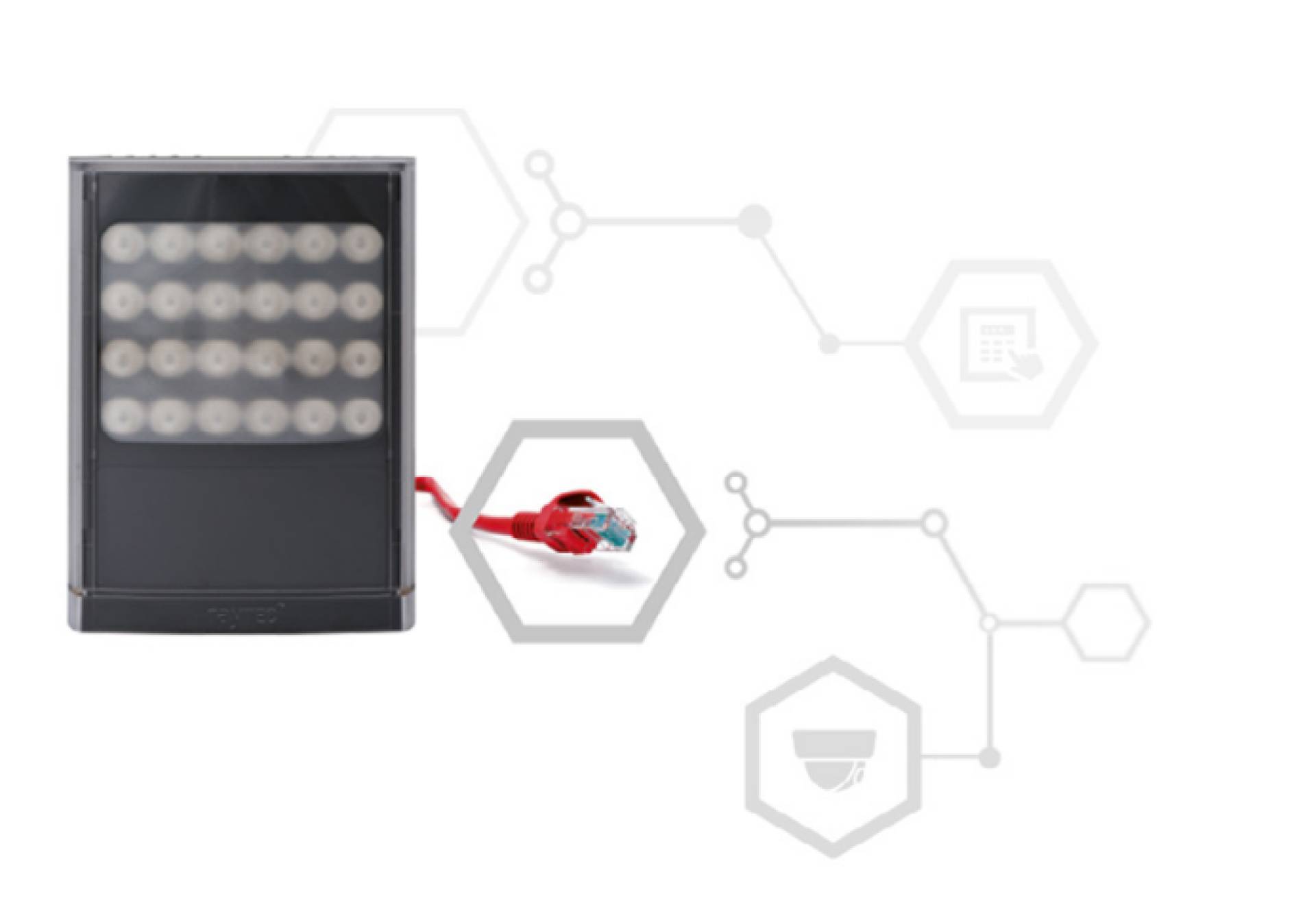 Quality, Customer Assurance and Certification
Raytec provide an industry leading 5-year product warranty supp orted by full certification to ISO9001 and ISO14001. Our products are fully certified to demonstrate product compliance to relevant EN directives for Safety and EMC, American UL and FCC and material compliance to REACH and RoHS. Our products have undergone thorough testing to ensure they are safe to be installed alongside other products without causing any disruption. This is a key consideration in Sleep Labs where various apparatus will be present.