Raytec Emergency Luminaires Deliver Class-Leading Output and Duration
Hazardous areas are often located within high-risk environments, such as an offshore oil rig, which could mean unpredictable power sources that lead to more frequent power outages. Emergency lighting plays a crucial role in providing a safe maneuver within the work place.  
Standards and regulations control the light levels, or lux requirements, that an emergency lighting solution must deliver. The relevant standards will differ depending on the application, geographical location, and the area of structure (high task areas, fire/sprinkler pumps, radio rooms etc) but a reliable standard to conform to is the base standard, BS 5266-1. This states that emergency light schemes must provide a minimum of 1 lux for 3 hours if the mains fail. However, many applications may require significantly more than 1 lux in emergency conditions, while others may require shorter or longer durations.
Raytec Emergency Products: Output & Duration
Raytec offers emergency variants throughout the SPARTAN and WARRIOR product ranges, with a choice of different lumen output and durations available. The standard emergency offering provides 25% output with 180 minutes of duration, although 50%, 75% and 100% output variants are also available across most products. 
To the right is a typical example of the variants available for Raytec emergency luminaires, taken from the SPARTAN Linear WL84.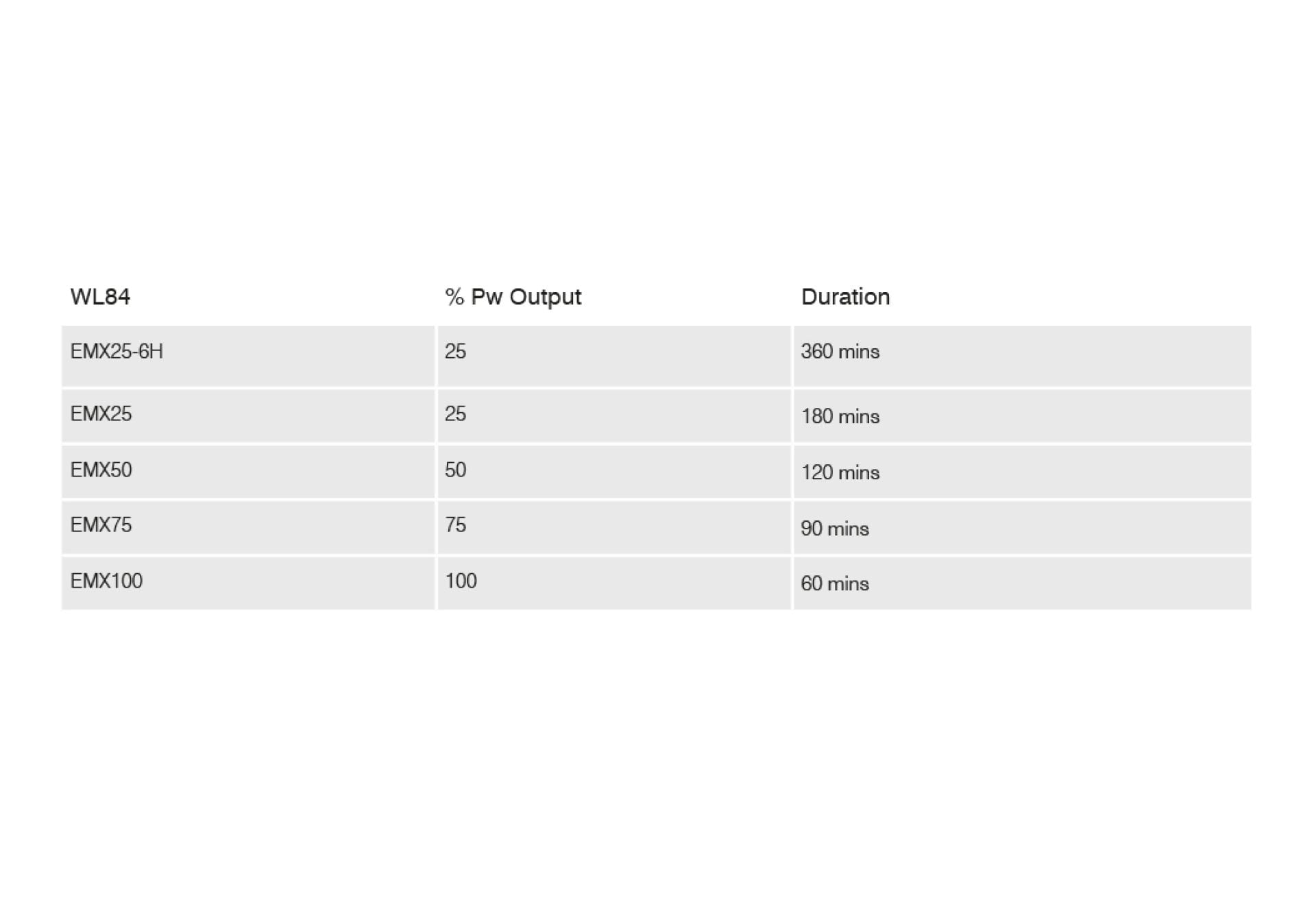 100% Output on Emergency
While it's common for an emergency luminaire's output to decrease when switching to emergency mode (typically to around 20% of its light output), some applications require the luminaire to maintain a higher output in emergency.
Offshore environments are a good example. Due to the increased risk levels, and the fact that escape routes may be less clearly defined when emergency scenarios occur, a shutdown offshore must happen quickly with maximum light levels to aid workers during evacuation.
Most SPARTAN emergency luminaires are available with 100% light output on emergency, ensuring there is no loss of output when switching to emergency mode. This makes the luminaires perfect for offshore environments or other applications where maximum light levels on emergency are critical. Maintaining a high output also means lux requirements can be achieved with a smaller quantity of emergency luminaires, maximising cost-efficiency.
Up to 6 hours Duration
The duration and output of an emergency luminaire should be considered in conjunction with one another. Essentially, they are trade-offs; the higher the light output on emergency, the shorter the duration will be. An end user needs to consider this when specifying an emergency lighting solution and ensure they strike the right balance for their site while conforming with the relevant standards.
To provide users with greater flexibility, Raytec also offers emergency solutions with extended durations of up to 6 hours if this is a requirement of your site.
Bespoke Solutions
In addition to Raytec's standard offering of emergency luminaires, we can also work with you to provide bespoke solutions that can be tailored to specific requirements. You can find the output levels and durations of our emergency luminaires on the relevant datasheets of SPARTAN and WARRIOR products, but if you need something out of the norm, we'd love to discuss your requirements and help find a solution.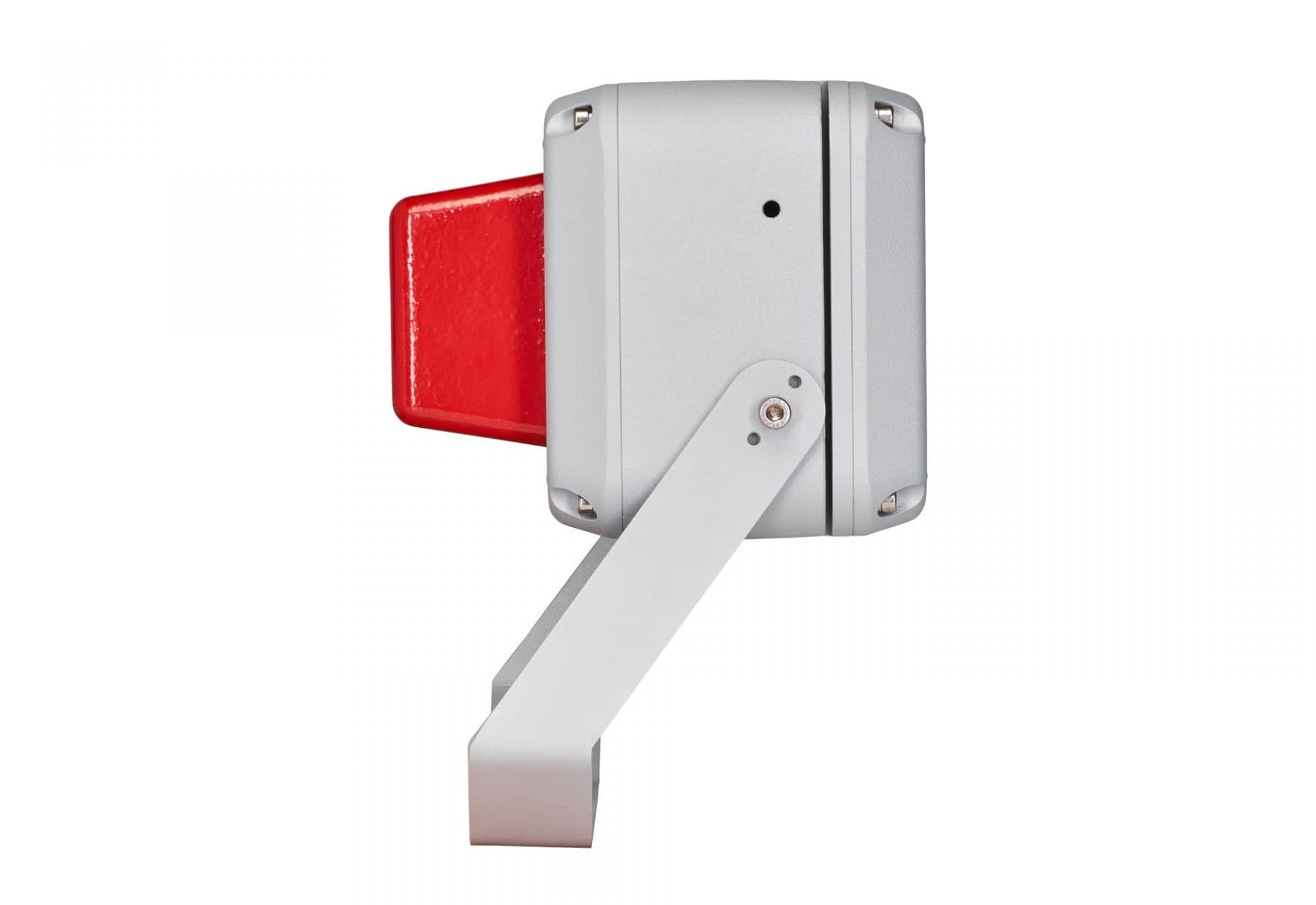 Lighting Design
When designing a lighting scheme using emergency luminaires, it's important to plan your installation based on standard operating conditions, but also for when the luminaires are in emergency mode.
Raytec offers a completely free-of-charge lighting design service, and our team are here to provide you with a custom scheme which ensures excellent lighting performance, with no surprises at the point of installation.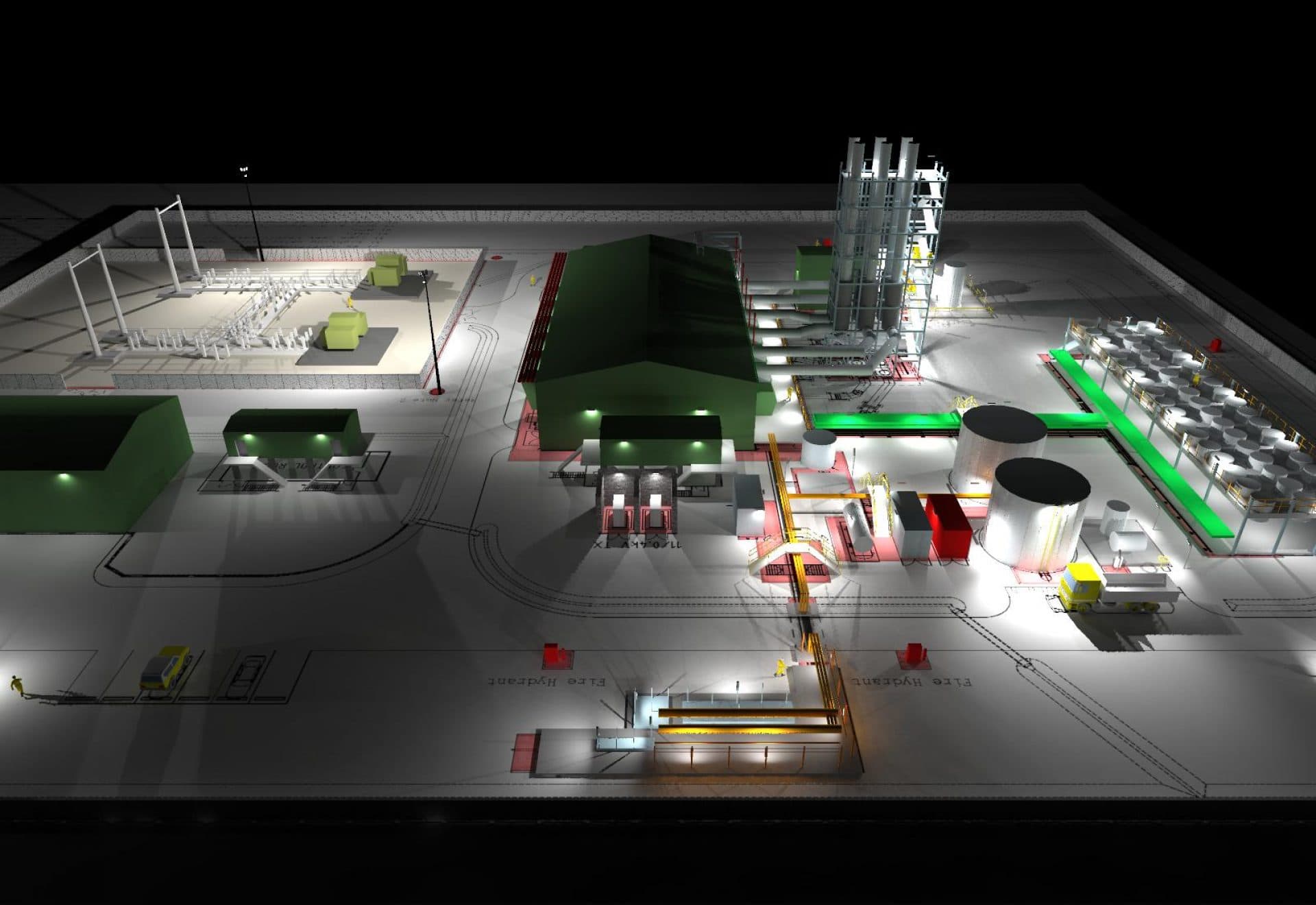 Contact the team here, or call us on +44 (0) 1670 520 055 to discuss your options and start designing your lighting scheme today.