Lighting for Ports and Terminals
Raytec are world leaders in LED lighting for hazardous area environments. SPARTAN is our range of globally certified Ex LED luminaires, delivering class-leading performance and reliability. In this Application Focus we look at Ex lighting requirements for ports and terminals and identify some of the key features to consider when specifying luminaires for these environments.
Why Ex Lighting is Needed for Ports
The nature of port applications, and their coastal location, provides a challenging environment when specifying lighting.
A luminaire capable of withstanding the elements is essential, given that it will commonly be exposed to marine conditions (often not too dissimilar to that of an offshore application).
Furthermore, major ports that act as a hub for imports and exports will likely have a significant amount of hazardous substances
(such as oil and gas products, but also bulk grains which carry an explosion risk) passing through on a daily basis, or being
held in storage facilities on-site. Port owners must therefore ensure the site is compliant by having the necessary equipment on-site to safely handle and store these substances; this is where hazardous area lighting becomes so important for lighting for ports.
Typical areas around a port requiring Ex certified
lighting includes;
Docking Areas – this is where tankers or cargo ships
will discharge. Discharging of explosive substances,
such as crude oil or LNG (Liquefied Natural Gas),
means that using explosion protected equipment
on and around the docks is critical. With operations
happening 24 hours a day, safe and effective lighting
solutions are vitally important.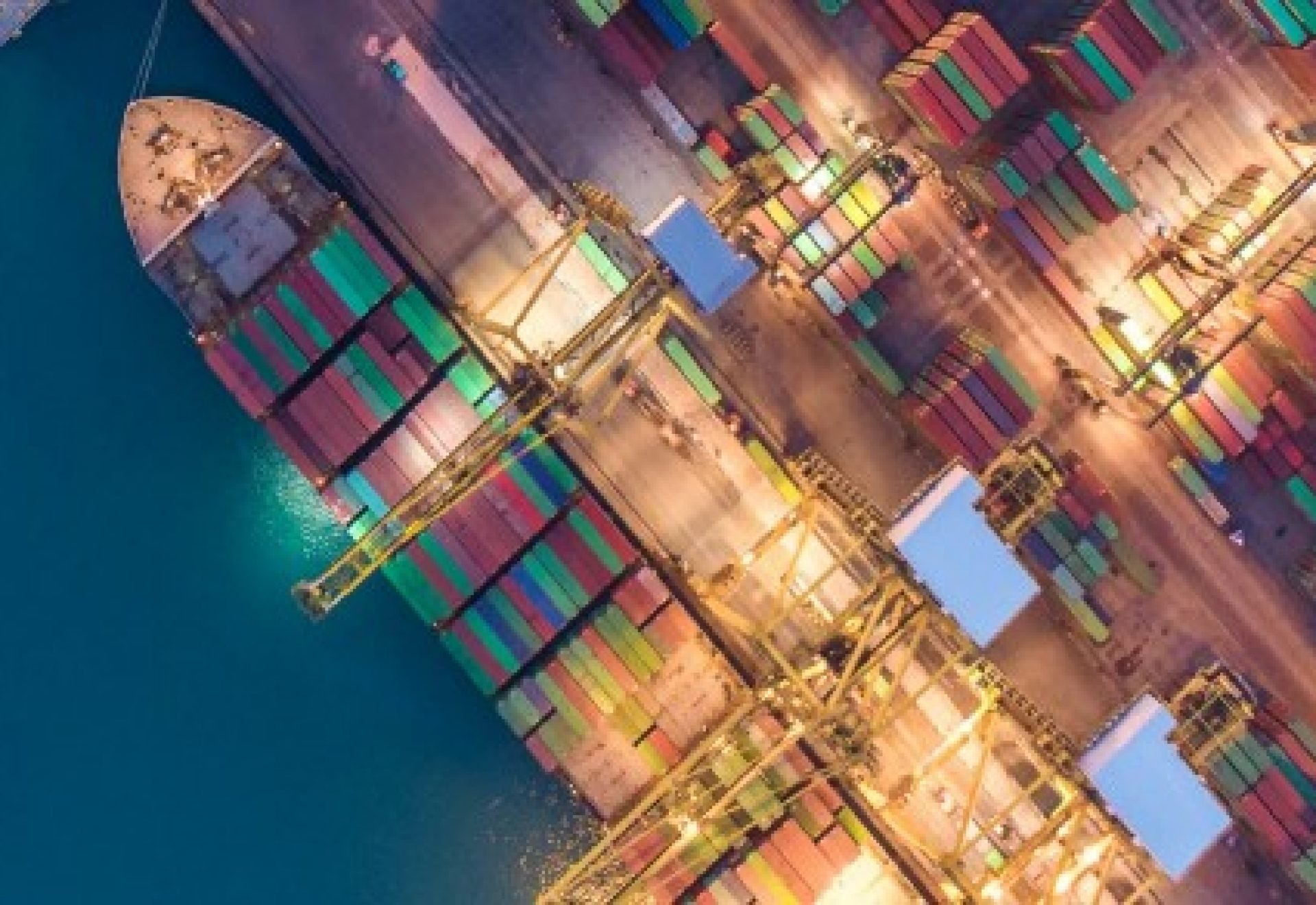 Storage Facilities – tank farms or storage warehouses are a major part of modern ports. This is where commodities such as bulk grain will be held until they can be distributed elsewhere. With the storage of oil and gas products, major ports are now often linked directly to refineries via pipelines, requiring significant infrastructure for storage and distribution at the port itself.
It is extremely important that Ex certified lighting is
installed in these types of application to maintain flexibility, functionality and safety on-site. This Application Focus piece will explore the key features to look out for when specifying a luminaire for a port environment.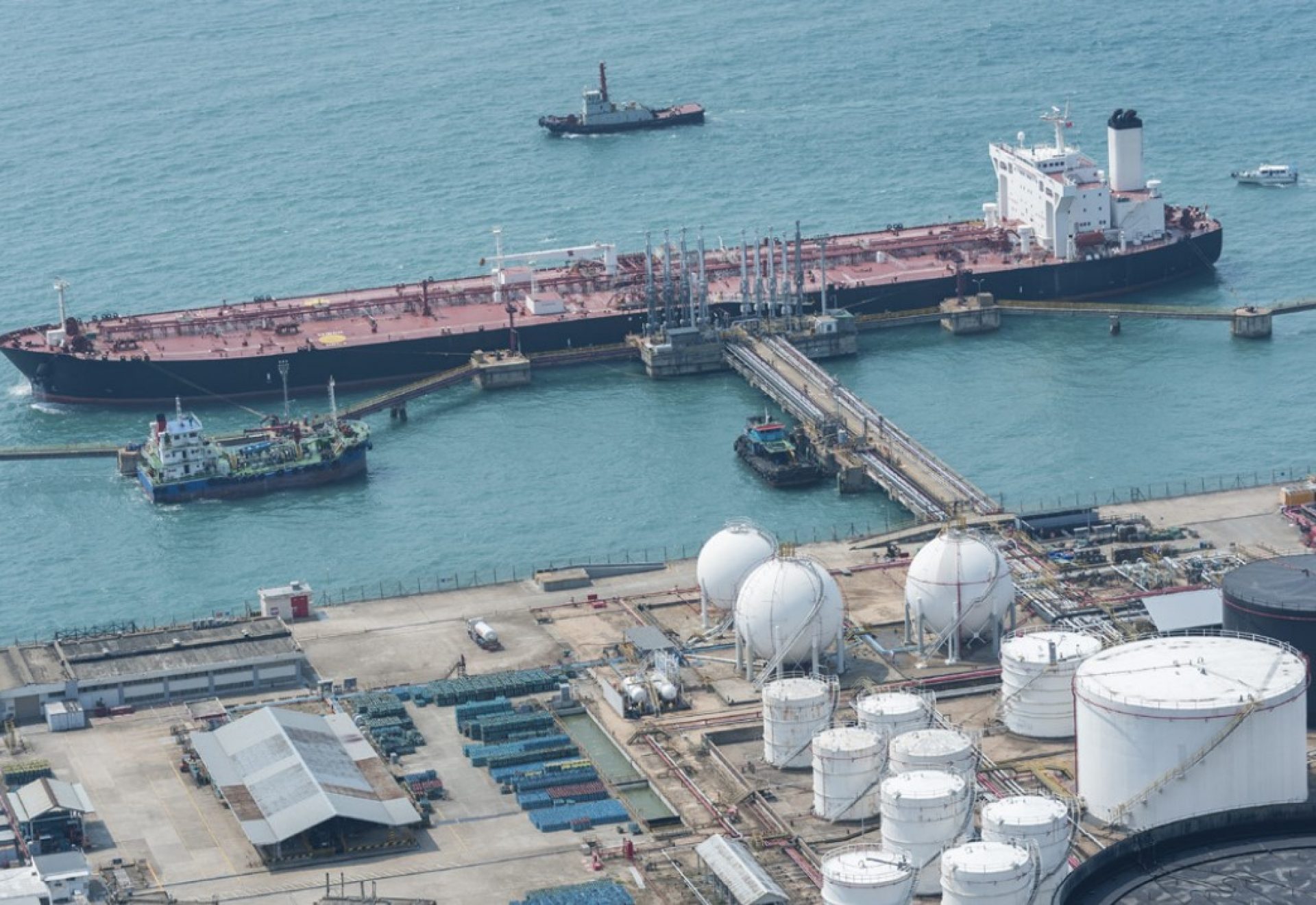 Choosing LED
The benefits of LED over conventional lighting technology are well documented but are especially relevant for port applications.
Lifetime and Maintenance
Capable of 100,000+ operating hours, without the need for re-lamping, LED offers significantly longer lifespan and
reduced maintenance in comparison to conventional lighting. For busy ports operating 24 hours a day, where access to light fixtures on docks and storage facilities can be challenging, this is a major benefit.
Light Pollution
Like many industries, ports and terminals are under increasing pressure to reduce light pollution to help protect the nights sky and reduce the impact on local wildlife. The directional nature of LEDs can help significantly with this problem, ensuring light is only directed where needed.
Light Quality
With typically higher colour temperatures, and improved colour rendering compared to conventional lighting, the
installation of LED luminaires can help to have a significant impact on working conditions within the port, and ultimately improve overall efficiencies.
Energy Costs
Reducing energy costs is a constant challenge for the ports sector. Installing LED luminaires in areas such as grain stores is extremely beneficial for the end user. With conventional lighting, users tend to leave the lights switched on permanently. This is as a result of the warmup time that the luminaire needs to restart. With LEDs, there is an instant light output when required, so the luminaries can be turned off when not being used. Not only does this reduce energy costs, it prolongs the life of the luminaire.
Easy Maintenance
LED technology can help to significantly reduce maintenance costs for ports and terminals, but the way an LED luminaire has been designed can also have a large impact on how easy maintenance is to carry out, and how long the port will be left without light should a problem arise.
Making Easier Access
Choosing an LED luminaire with a removable PSU (Power Supply Unit) can help make maintenance access much easier.
Luminaire's such as the SPARTAN High-Power Flood & High-Power Bay, allow the PSU to be removed from the main body of the luminaire, so all wiring and serviceable parts can be positioned in an easy-to-access location.
Let's consider this benefit in the context of a common application within a port; bulk grain storage warehouses. These areas will usually have High
Bay luminaires mounted to (or suspended from) the warehouse ceiling.
With non-modular lighting installed, gaining access to the luminaire may require removing the grain before maintenance is carried out; this is a slow and costly process. Plus, even if the luminaire can be accessed without needing to remove the grain, maintenance with the grain still below is risky; it could become contaminated if anything falls while maintenance is being carried out. In contrast, being able to mount the PSUs remotely means maintenance can be carried out at ground level (so there is no risk of contamination), and the grain does not have to be removed. Ultimately this means maintenance can be done quicker, and at
a lower cost.
Reducing Downtime
With ports operating 24 hours a day, light failure can have significant impact on a day-to-day activity. The faster light can be restored, the less disruption is caused. The way an Ex luminaire has been designed can have a significant impact on the length of downtime if a problem does occur.
Modular Ex luminaires, like SPARTAN, are designed to make maintenance easier and faster to carry out. Interchangeable key components can be replaced independently, allowing maintenance to be carried out on-site and light to be restored within minutes. In contrast, some Ex LED luminaires are 'sealed for life', meaning any failures cannot be rectified by onsite engineers (doing so would invalidate the certification). Therefore, the luminaire must be returned to the manufacturer, costing the port time and money.
Emergency Lighting
Ports and terminals are high-risk environments and rely on the use of emergency lighting to ensure the safety of everybody on-site should a power failure occur.
Duration & Output
It's important to check the emergency duration of a luminaire to ensure it provides back-up illumination for a sufficient length of time, but you should also consider the percentage light output of the luminaire in emergency mode. It is common for output to drop significantly when switching to emergency mode.
Most SPARTAN emergency luminaires provide 25% light output for 3 hours as standard, but if required can run at up to 100% light output for shorter durations. This provides the ultimate performance and flexibility for emergency lighting in hazardous areas.
Prior to installation, it's recommended to complete a lighting design scheme based on both normal and emergency conditions. This will ensure sufficient light levels are being achieved and the correct number of luminaire's have been specified.
Automated Testing
Modern emergency luminaires, such as SPARTAN Intelligent Emergency, are helping to make emergency systems more reliable. Designed to ensure optimum battery performance, they provide a self-testing function which automatically cycles the battery to ensure its health and to measure its capacity.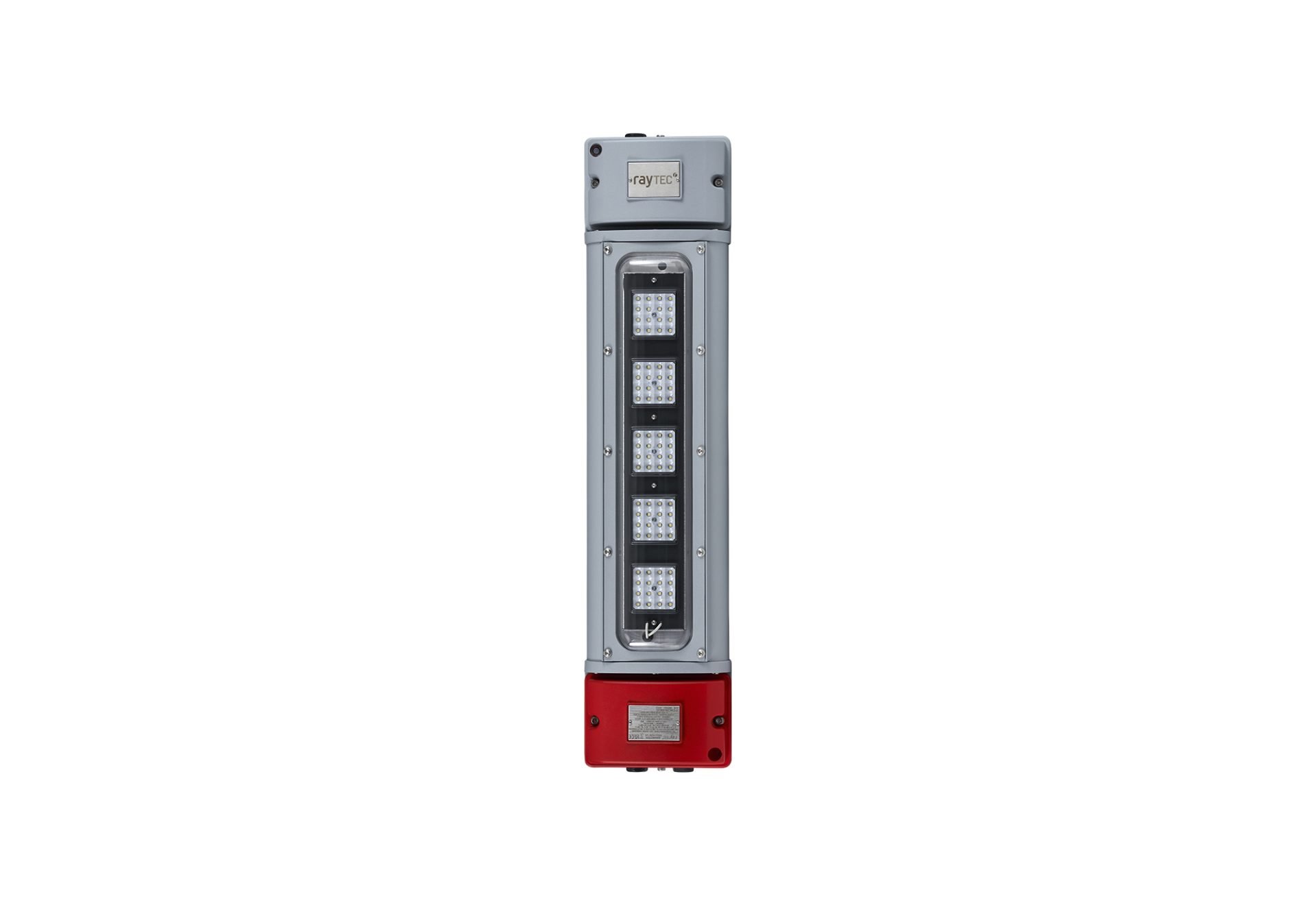 Withstanding the Elements
Ports and terminals often represent an unforgiving environment for the lighting installed on-site. The conditions in some areas of a port will be very similar to what would be expected in offshore applications, and lighting must be specified accordingly.
There are three major environmental issues that companies face when installing hardware for a port application;
Corrosion – exposure to sea spray and salty air means a greater risk of corrosion. The risk is greater in locations like docking areas, where exposure to sea spray is greater, but all areas around ports provide a higher risk of corrosion than inland applications. The hardware installed must therefore be specified to withstand these conditions. At Raytec, our SPARTAN range is designed for offshore use in-mind; made with marine grade aluminium, stainless steel fixings and ABS-approved to marine standards.
Extreme weather – with high wind and rain levels, extreme weather conditions at ports is a regular occurrence. A luminaire with a high IP rating is essential to prevent water ingress which could damage internal components. While the majority of hazardous area fittings will be rated to at least IP65, we would recommend specifying to IP66 or IP67 for port applications.
Sun – depending on where the port is located, prolonged exposure to ultraviolet rays (UV) can cause issues with
luminaires with a GRP housing (glass reinforced plastic). Over time the GRP can degrade and become brittle, which could invalidate the luminaires hazardous area certification, rendering it useless.
Other Considerations
Dust-Only Certification
Protecting against dust is a key factor for any area of a port where bulk grain is being handled or stored. If the only
explosion risk in these areas comes from dust, i.e. grain, a smart specification can save costs by specifying an Ex
luminaire certified for protection against dust only (unlike most luminaires which are certified for gas and dust).
A number of SPARTAN Ex products are available as a dedicated Zone 21 variant for exactly these kinds of applications, providing a cost-effective solution in areas where there is no explosion risk from gas, only dust.
Lighting Design
Lighting design should be considered an essential part of specifying lighting for port applications. With larger ports
utilising thousands of operators, achieving the correct light levels on-site will improve safety and operational efficiency. For specifiers, going through the design process will also ensure confidence in the final solution, meaning there are no surprises when it comes to the actual installation.
Raytec's lighting design service is completely free of charge, providing you with a visual 3D representation of the final lighting solution, with detailed lux levels and a true indication of lighting performance. Our lighting design experts will guide you through the entire process, ensuring the optimum solution is achieved for the lighting for ports and terminals.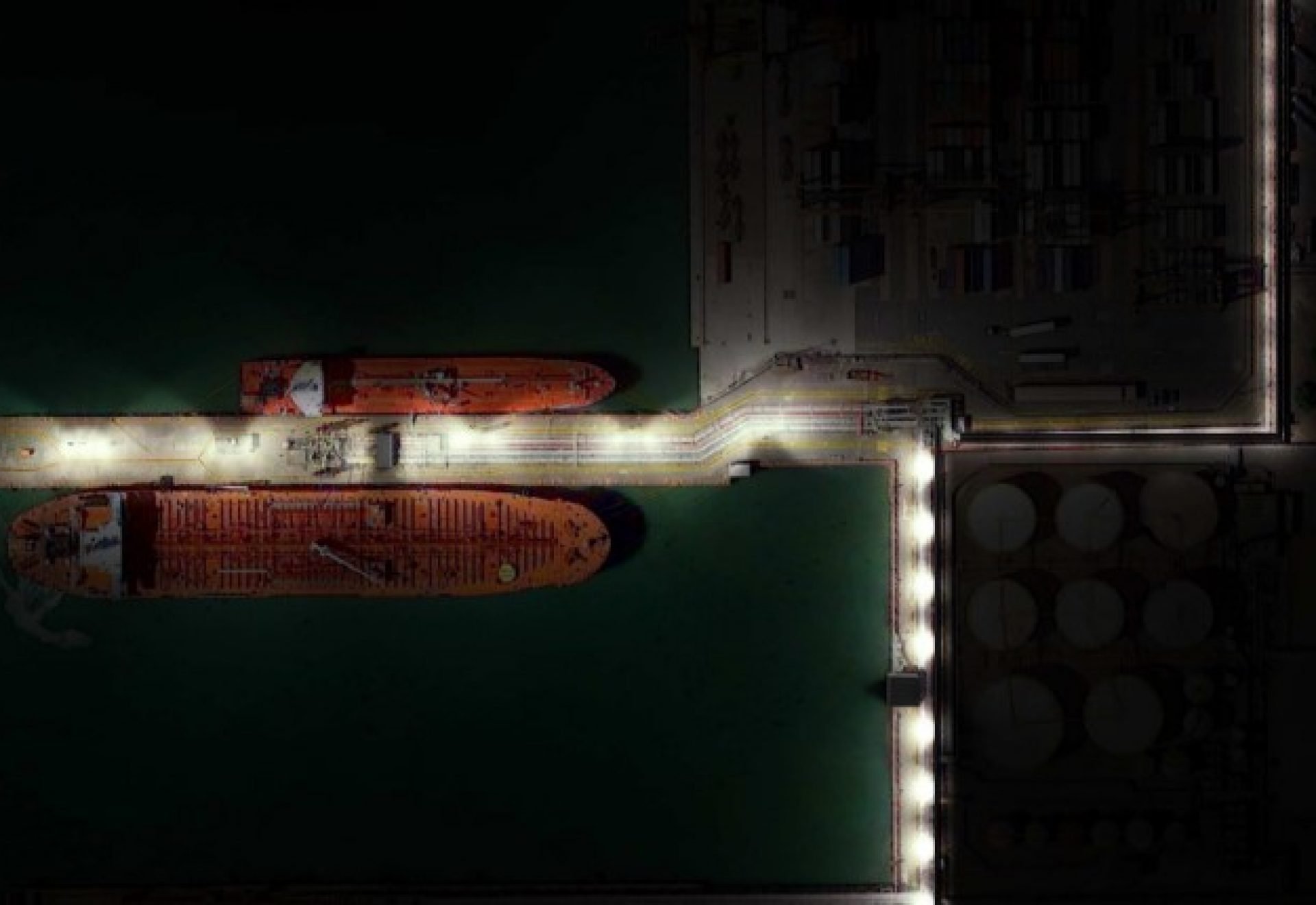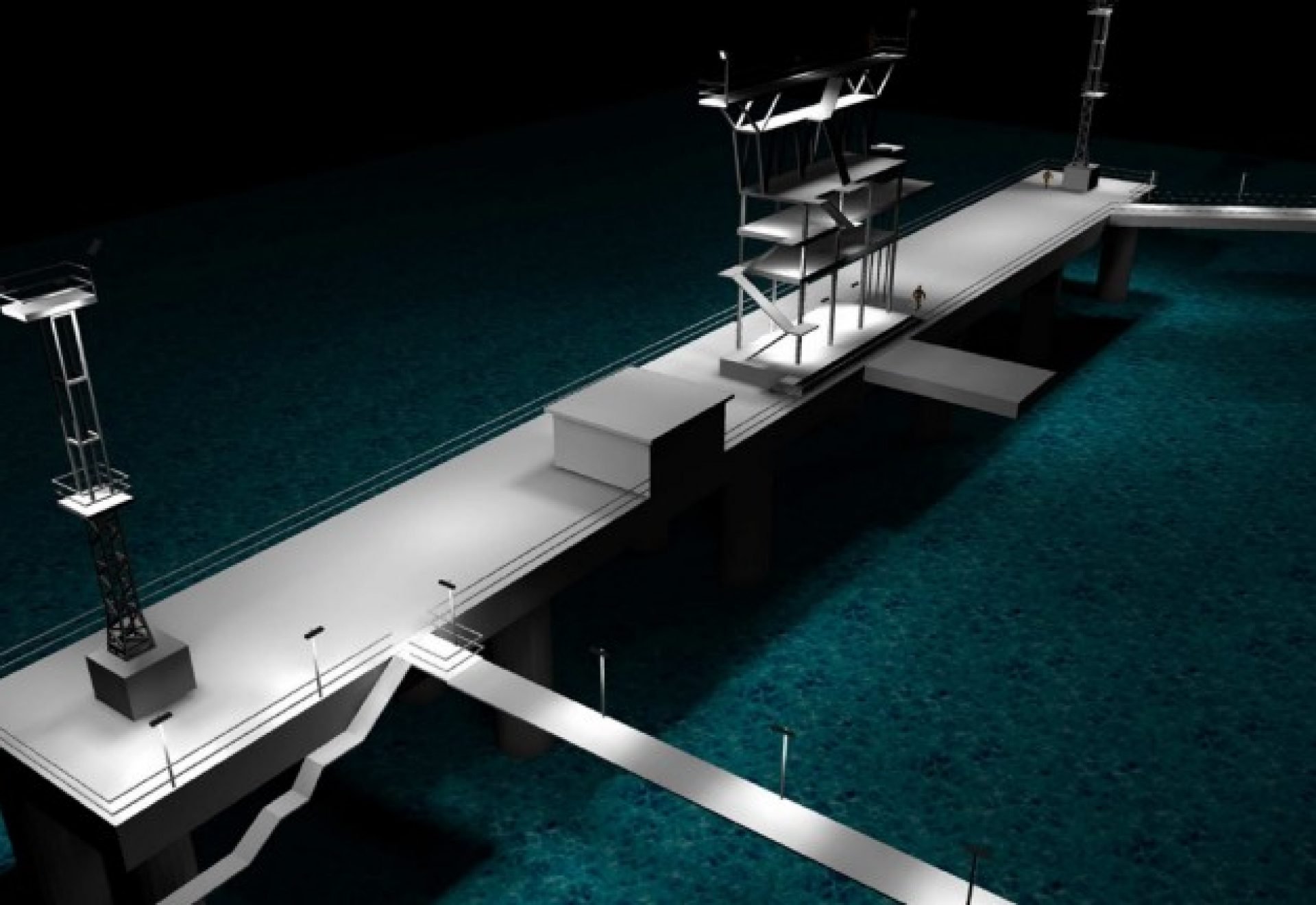 Lighting for Safe Areas
Although we've discussed the requirements for hazardous area lighting for ports and terminals, a large proportion of the site will be designated as safe areas. While these areas of the site will not require hazardous area lighting, they will require lighting solutions which are capable of withstanding the harsh coastal conditions. Raytec can provide solutions for these areas also.
URBAN-X is an industrial range of high-performance general area lighting. Manufactured from LM6 marine grade cast aluminium, and IP66 rated, URBAN-X protects against high salinity, making it ideal for safe areas around ports and terminals, such as car parks, access roads and walkways. An inbuilt automatic thermal control (ATC) makes
the luminaire suitable for high temperature installations and every unit features surge protection (2kV with photocell, 8kV without photocell).