A Guide to Connected Lighting for IP Video Surveillance
Connectivity is Shaping our World
'Connectivity' is the heartbeat of smart technology. Connectivity between devices improves the quality of decision making from each device, the level of service that each device can provide and magnifies the value of the overall system. A truly smart device can make relevant decisions on our behalf; whether that decision is a recommendation on Netflix or Spotify, automatic windscreen wipers that operate when rain is detected or smart heating that turns on 30 minutes before we arrive home from work.
To be smart a device has to be connected to other sensors, whether in-built or external, and make connection to them quick and easy. Consider a modern car, it is packed with internal sensors that monitor speed, tyre pressure, temperature, rainfall, lane departure, parking distances, seatbelt sensors, and also integrates with external devices such as GPS and modern smart phones that allow hands free calling, email and SMS message reading.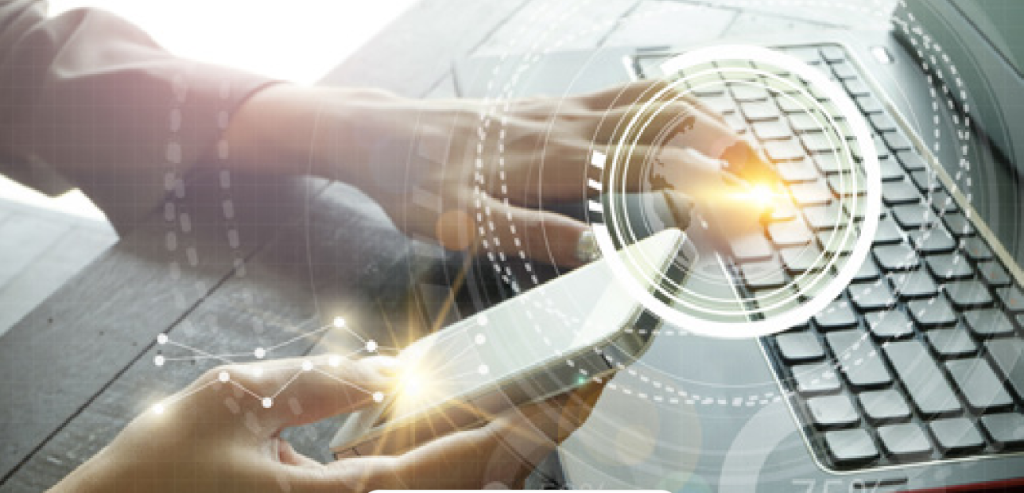 But how does this trend for connectivity affect our professional security systems and surveillance lighting, and what new trends are we seeing? As we demand ever smarter devices we also expect these devices to be able to communicate with one another, with easy central management in one place.
What does Connectivity mean for Surveillance Lighting?
Most modern surveillance systems are now IP based. It's not only been a definite trend in the security industry for a number of years, but it's become an expectation that our surveillance systems will connect us to our sites at any given time, and allow us to respond quickly to alarms or events.
This need for connectivity within video surveillance systems, and the need for good night-time pictures have fuelled the development of IP lighting and the latest Network Illuminators, such as Raytec's VARIO2 IP that allow security professionals to provide lighting on-demand; delivering the appropriate lighting response to any event. With full IP addressability security professionals are always connected to their network illuminators, and with a simple click can instantly provide real-time responses to security events, even before personnel can be alerted or arrive on site.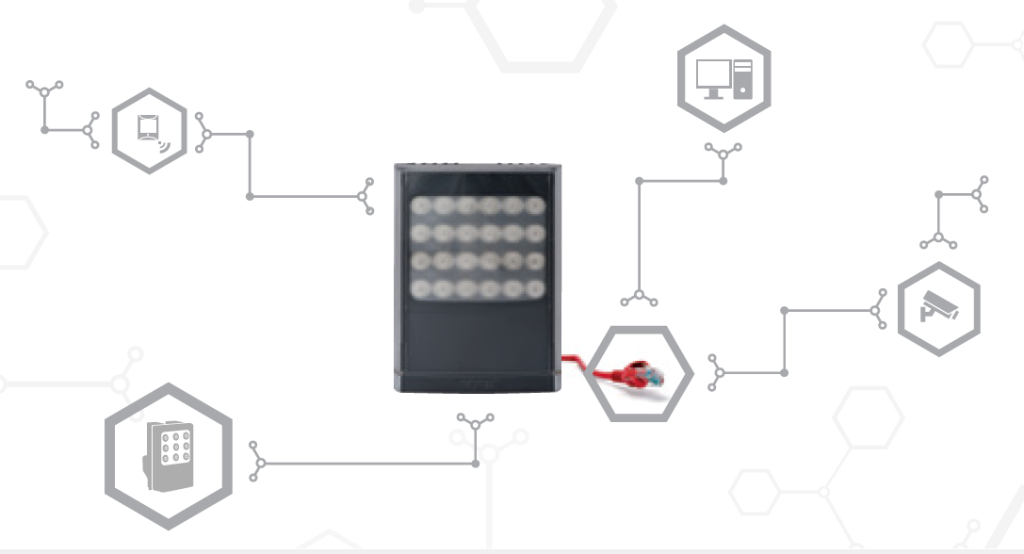 Within larger systems and unmanned sites automated network lighting provides a dynamic response to on-site activity. Smart and programmable, IP lighting can be configured to meet the exact needs of any security system. It can be fully integrated with and triggered via your VMS / BMS systems, IP cameras, detection systems, and all other network devices via simple HTTP
commands, API or even externally via telemetry input. Network lighting can also trigger and control other devices on the network, for example switching the camera into night mode when darkness is detected.
The possibilities for configuring IP lighting are endless. IP lighting not only allows us to stay completely connected to our illuminators, but also enables a deeper integration with other devices, connects us to all activity on site, and increases safety and security all round.

Adjusting the illumination had often been a time consuming part of any security installation and often involved a 2 person trip to site at night to achieve the best results. But with network lighting, set-up becomes a 1 person job done safely from ground level anywhere on the network. You can remotely adjust your lighting levels and fine-tune your CCTV images in real time, side by side with your camera viewer. This significantly reduces visits to site and minimises labour time and costs. You can also setup your illuminators individually or in groups for quick and easy operation of large sites.
Network lighting raises the bar for night time performance. We no longer have to settle for images that could be improved, or wait for an engineer to go to site to make operational changes. For example you can remotely alter the photocell sensitivity to change the time that your lighting turns on and off. You can also change the grouping of your illuminators at any time, alter the way in which your lighting is triggered, and use timer settings to configure the duration that lighting may be activated on alarm – all done remotely via the illuminator's web interface.
In the rare occasion that an issue occurs with an illuminator, remote diagnostics can be proactively carried out over the network to instantly troubleshoot the problem – again significantly reducing time on site.
The development of Network Lighting completely changes the way we think about lighting and how we plan our installations. It gives us the platform to achieve a much higher performing system with improved images, and increased security and safety 24/7.
Pro-Tip With Network Lighting, installers now have quick access to configure all lighting settings via an integrated web interface from any remote network location.
Take Live Control
All cameras need light to see during the hours of darkness. But with IP based security systems on the rise, it's Network Lighting which not only helps us to generate good night time images, but which works with the entire IP system to help us stay connected to our site at all times. Being IP addressable, Network Lighting is designed to deliver the right amount of lighting exactly when and where you need it. Whether controlling it via its web interface, your VMS/BMS, or other platform integration, you have the ability to take control over your lighting at any time to respond to live events there and then.
Pro-Tip Being IP addressable, Network Lighting is designed to deliver the right amount of lighting exactly when and where you need it.
For example, your detection system may identify movement out of hours and raise an alarm. Before taking action, such as deploying a guard or even a police response, it is critical to investigate who or what is there. This is where high quality, dynamic lighting is essential. Knowing the camera location, you can take control over the adjacent Infra-Red lighting to review the situation. You can increase lighting levels to generate more detailed picture information and support cameras zooming into the scene, or decrease the lighting levels to avoid overexposure of subjects up close.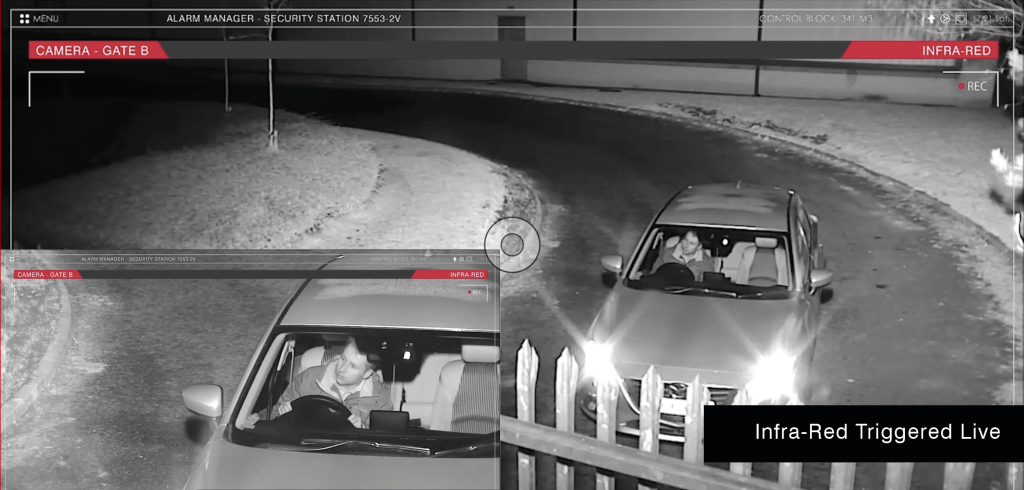 Visible White-Light can also be triggered on demand to provide colour CCTV images, or lighting for staff coming to attend the situation. In the case of a serious security breach, you can also flash deterrent lighting to proactively deter any crime from taking place. LED based network lighting in particular is crucial for triggering lighting on demand. LED lighting provides an instant start-up compared to other traditional solutions which require a significantly longer time to warm up.

Network Lighting is a perfect solution for systems looking to reduce light pollution (if using visible White-Light), or conserve running costs by turning lighting off out of hours. Even if you are using highly sensitive low light cameras you still need adequate lighting to generate detailed, useful images at night. With the ability to trigger lighting on-demand, operators can use their Network
Lighting only when they need to – fully supporting all cameras, whilst keeping running costs and disturbance to an absolute minimum.
Network Lighting not only helps us to achieve the best images in any environment, but allows us to be actively responsive to any situation, in any place at any time. This is an advantage for all manner of security systems – because no one can be everywhere at once.
Intelligent System Integration
Lighting has always been an essential component of high security video surveillance systems but has historically been treated as a stand-alone accessory. However, with the development of Network Lighting, it firmly places illumination at the very core of our security systems and unlocks more intelligence than ever before. It enables us to use lighting as an interactive and dynamic tool which can respond instantly to any situation at any time.
IP Lighting can be fully automated to operate even if your site is unmanned. It can be triggered from any alarm or event on the network through integrations with other network devices, including VMS / BMS systems, cameras, detectors and many more.
For example you may be using invisible Infra- Red lighting to help your cameras generate detailed night-time images, and also help your video analytics to accurately identify any intruders and relay a reliable alarm. You can trigger an AUTOMATIC lighting response from any system alarm or event.

Easy Set-up and Commissioning
Installation, setup and commissioning are made significantly easier for security professionals through the use of IP addressable network lighting. Gone are the days when we had to adjust illuminator settings in situ, often up a ladder or lift. With network lighting, installers now have quick access to configure all lighting settings via an integrated web interface from any remote network location.
With the ability to group your lighting into key operational zones, you could trigger your whole perimeter fence line of illumination into deterrent mode (flashing) in response to
a security breach. This will provide a highly effective warning and proactively deter any crime from taking place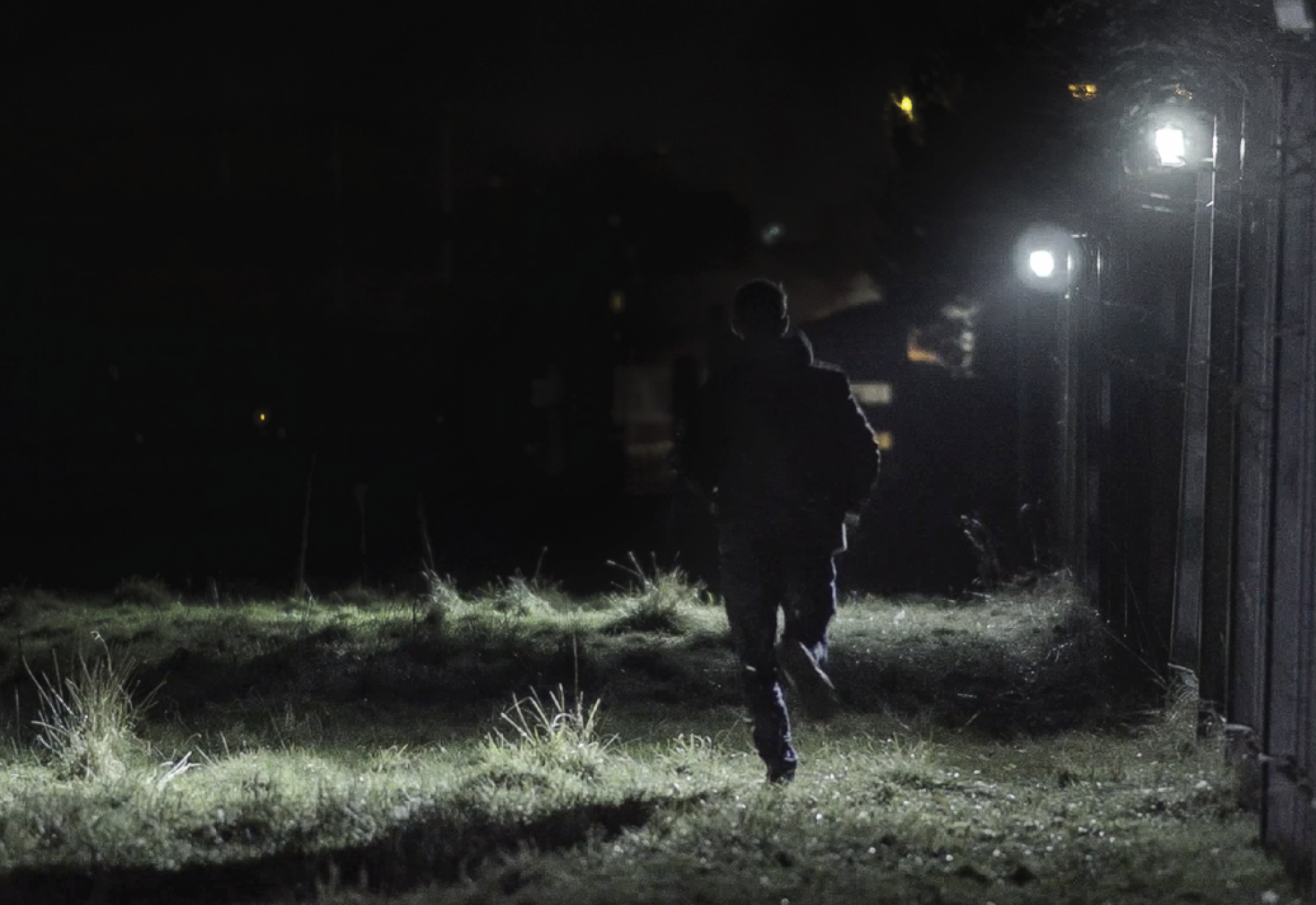 Without good illumination at night it's likely that your camera would generate fairly noisy images. Even a small amount of noise can significantly inhibit your analytics from working with the risk of generating false alarms – rendering your lighting response inefficient. Network Lighting can be tailored to deliver different responses depending on the situation in hand. As well as providing event driven lighting, your White-Light could also be used to provide lighting for personnel. You may choose to trigger your lighting during the hours of darkness when your site is still operational (i.e. 6pm-11pm) – set at 20% output to conserve energy, but configured to provide 100% light output only when activity is detected – i.e. a car entering a carpark or a patrol. Once your site is completely closed, your White-Light can then automatically turn off, leaving your Infra-Red to monitor the scene covertly.
IP addressable Network Lighting can also be integrated with any other network device through simple HTTP commands. Integration possibilities are endless and include motion detection, audio detection, ANPR / LPR, incorrect / correct PIN access
and many more, allowing you to fully automate your lighting via much simpler system integration.
An efficient system should deliver the right amount of lighting exactly when and where it is needed to achieve the best images at all times. But automating your Network Lighting to respond to any event, anywhere, is the smart choice for staying in total control at all times.
The Future of Network Surveillance Lighting
The future of Network Lighting is even more power and functionality from a smarter IP platform.
1: More Power As a global growth technology, LEDs are becoming increasingly powerful. Today's illuminators, using the latest LEDs can deliver over 200% more power and light output compared to illuminators that are only 2-3 years old. So illuminators are now delivering much more performance, or to look at it another way, the same performance can be achieved from a physically smaller illuminator. This makes it much more economical to support every camera with good illumination at night.
2: More Functionality As the light output of LEDs increases fewer LEDs are required – even though the same physical footprint is required to maintain proper heat sinking. For manufacturers this means more available real estate on an illuminator for increased functionality Raytec firmly believe that this technology trend paves the way for the next surveillance lighting innovation – Network Hybrid Lighting.