Bulkhead BL24
SPARTAN Bulkhead, Class I Division 2, 2,750lm
About SPARTAN Bulkhead BL24 CID2
Sector

Hazardous

Certification

Class I Division 2 rated for Gas and Dust

Classification

Class I, Division 2 Groups A, B, C, D, T5
Class II, Division 1 & 2 Groups E, F, G
Class III, Division 1 & 2
NEMA 4x, IP66/IP67
UL50E, UL8750, UL 1203
C22.2 No
The SPARTAN Bulkhead range is designed for hazardous area environments which require high performance, reliable, White-Light illumination. Its compact, low profile design is ideal for restricted space applications and is available with emergency battery back-up. All SPARTAN luminaires come with an industry-leading 5-year warranty.
Jump to Downloads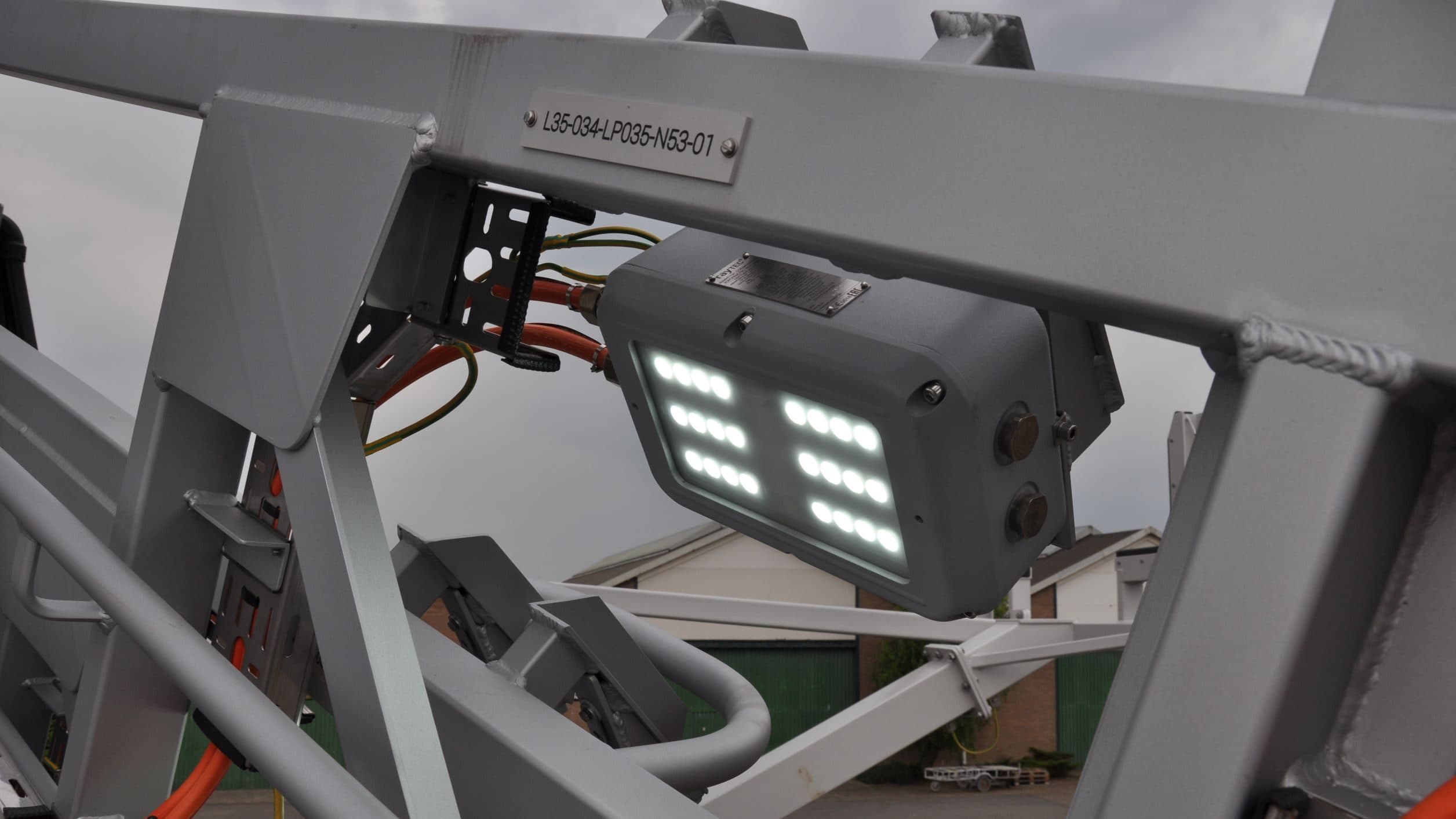 Intelligent Emergency Variants.
Emergency variants are available to provide 3 hours of battery back-up at 25% power. The Intelligent Emergency system self-tests the battery and communicates via a tri-colour LED indicator.
Robust and Durable.
Bulkhead is designed from marine grade aluminium with stainless steel bracketry and fastenings to ensure it can withstand the most extreme environments.
Easy Maintenance.
A unique modular design allows quick and easy maintenance. PSUs and control gear can be accessed from the front so maintenance can be carried out while the luminaire is in-situ.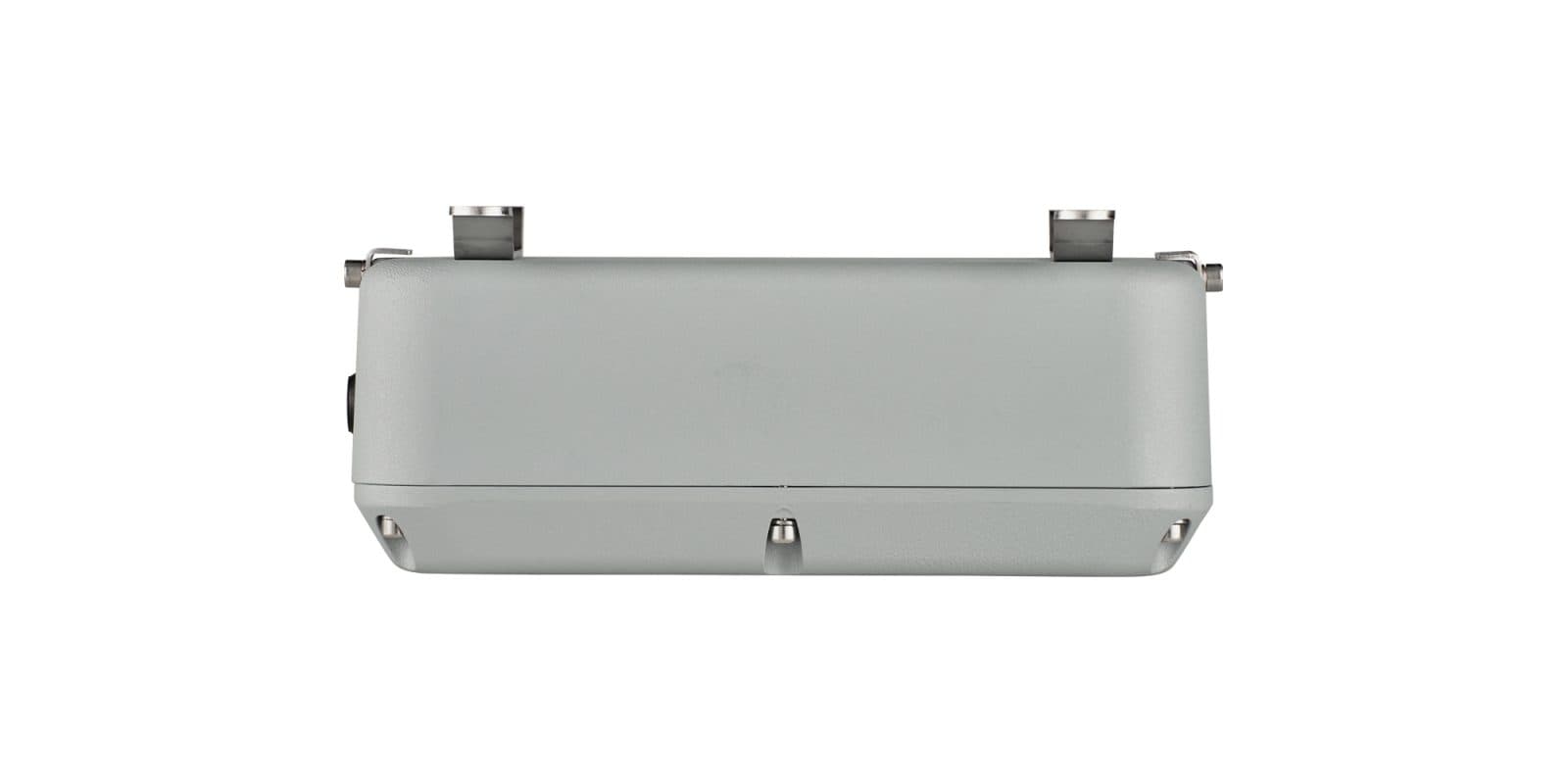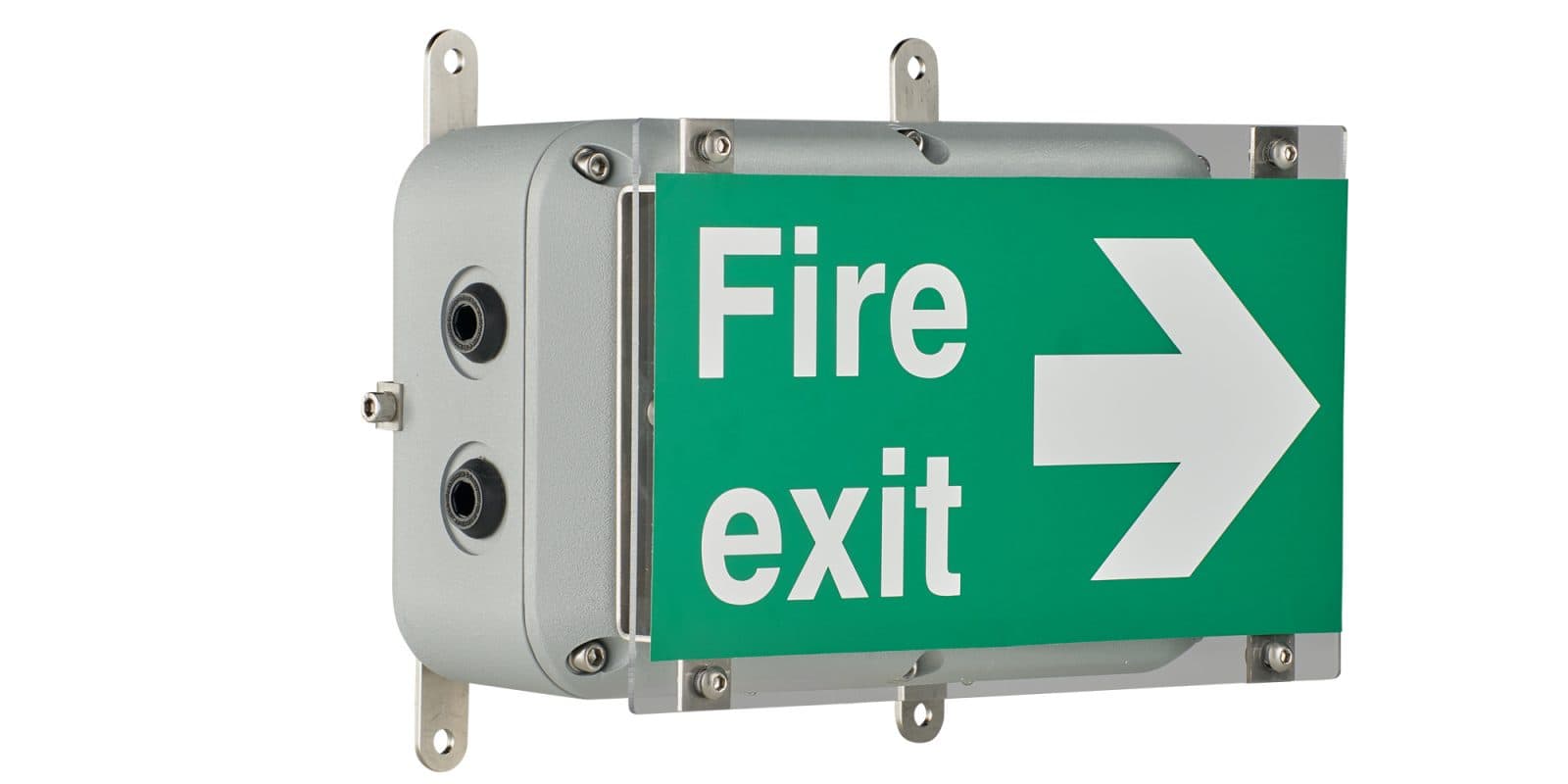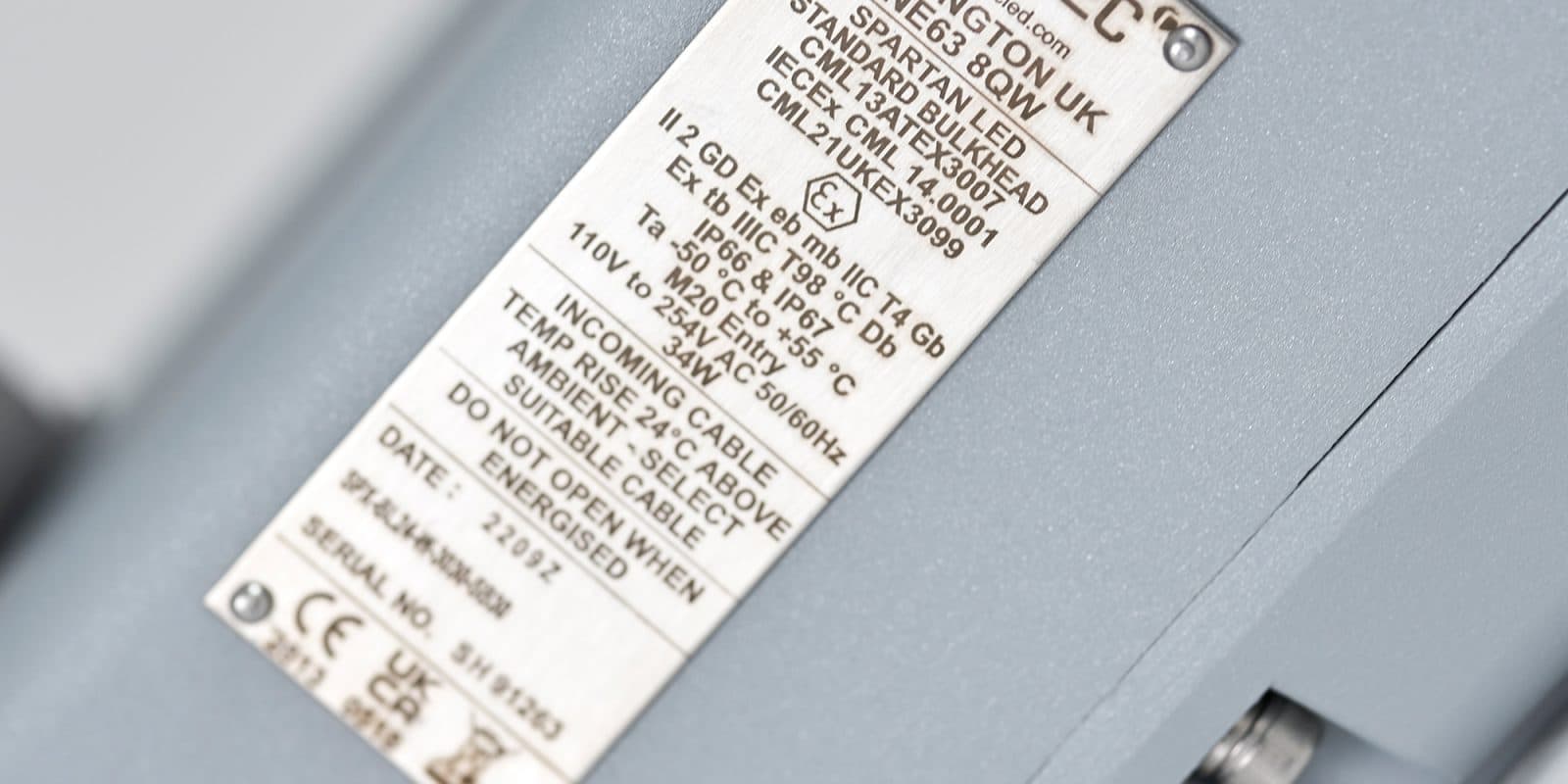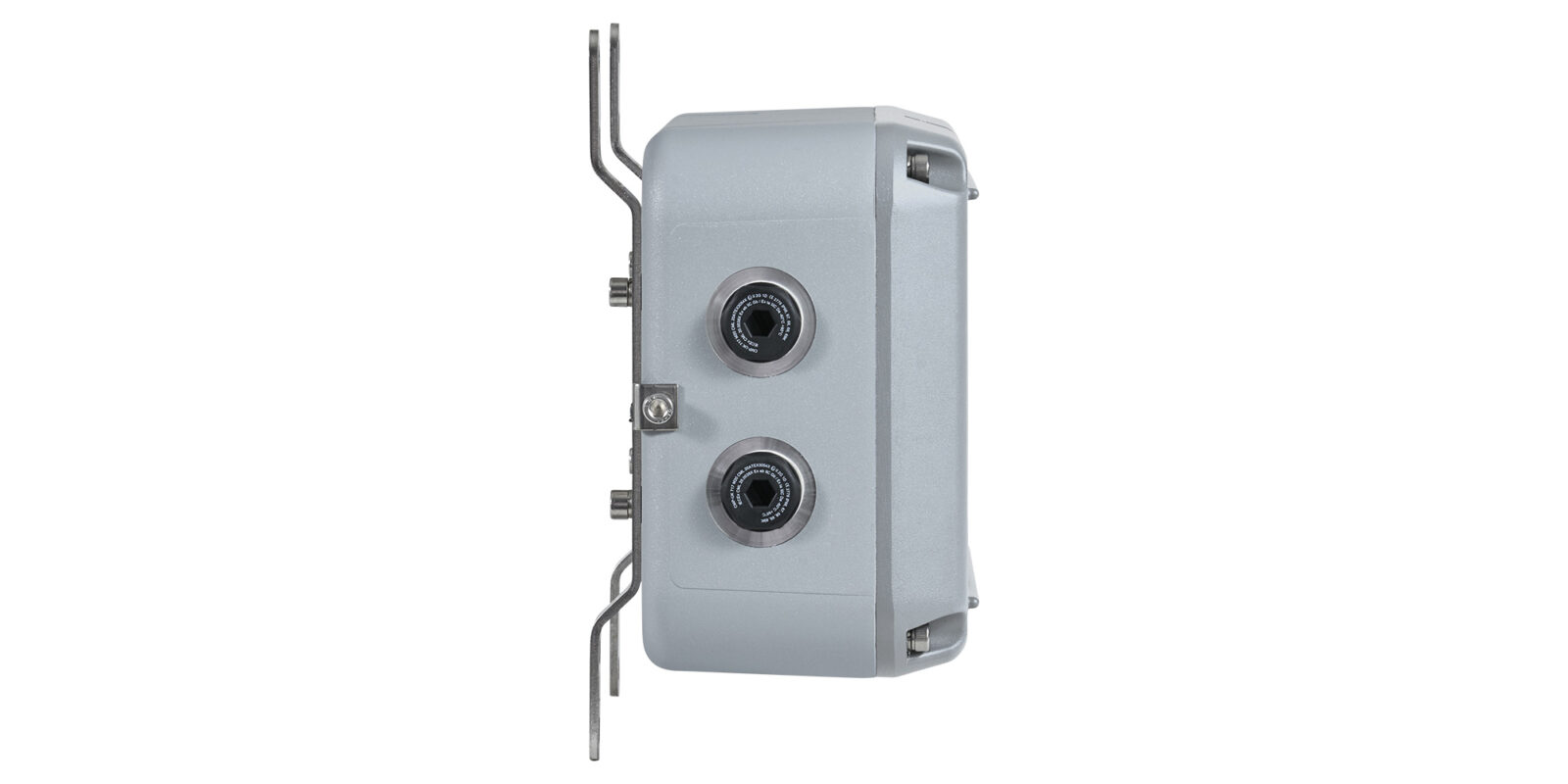 Specs
Select Option
BL24
BL24 EMX25
Division Marking
Class I, Division 2 Groups A, B, C, D, T5
Class II, Division 1 & 2 Groups E, F, G
Class III, Division 1 & 2
NEMA 4x, IP66/IP67
UL50E, UL8750, UL 1203
C22.2 No
ABS Certificate #
ABS Certificate # 20-1990083-PDA
BL24
BL24 EMX25
Input
110-254V 50/60Hz AC only, 18-48V AC and 18-69V DC (LV), 12V AC/DC (ELV)
110-254V 50/60Hz AC only
Power
34W
37W
Termination
Incoming terminal block suitable for looping 4 core 4mm² cable (6mm² available)
Incoming terminal block suitable for looping 4 core 4mm² cable (6mm² available)
Power Factor
>0.95
Cable Entries
4 x 3/4 NPT as standard (other entries available upon request), dispatched complete with three approved blanking plugs
BL24
BL24 EMX25
Beam Patterns - Circular
10°x10°, 30°x30°, 50°x50°, or 120°x120° (10x10 option can be upgraded to Vario Technology)
Beam Patterns - Elliptical
35°x10°, 60°x25°, 80°x30° or 120°x50° (VARIO)
Lumen Output
2,750lm (circular beam patterns)
2,500lm (elliptical beam patterns)
LED Type
Platinum Elite SMT LEDs
Number of LEDs
24
CRI
80+
Colour Temperature
6500K standard
BL24
BL24 EMX25
Burning Position
Universal
IP Rating
IP66 & IP67
Temperature Range
- 50°C to +55°C
- 20°C to +46°C
Weight
5kg (11.0Ibs)
6kg (13.2Ibs)
Enclosure
Marine grade aluminium epoxy powder coated, toughened glass, all external fasteners and brackets are marine grade stainless steel
Unit Colour
Silver (RAL 9006)
Mounting
Comes complete with stainless steel brackets. Other options available
| | BL24 EMX25 |
| --- | --- |
| Function | Self-testing intelligent emergency backup |
| System health indicator | Tri-colour LED indicator |
| Emergency Duration | Up to 3hrs @ 25% power Other options available |
| Emergency Battery | 2.5 Ah |
| Emergency Charge Time | 20 hours |
Product Dimensions.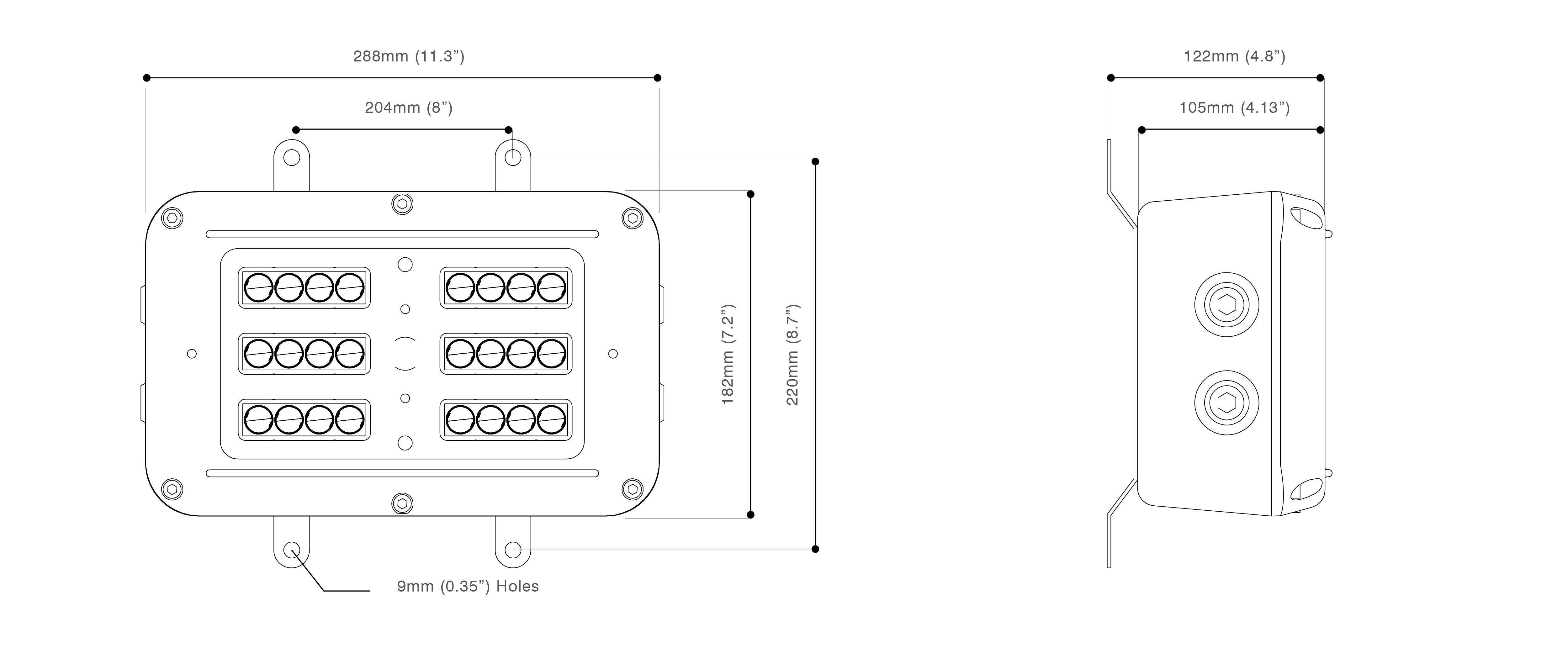 BL24 Standard & Emergency
Light Distribution.
Circular Beam Angles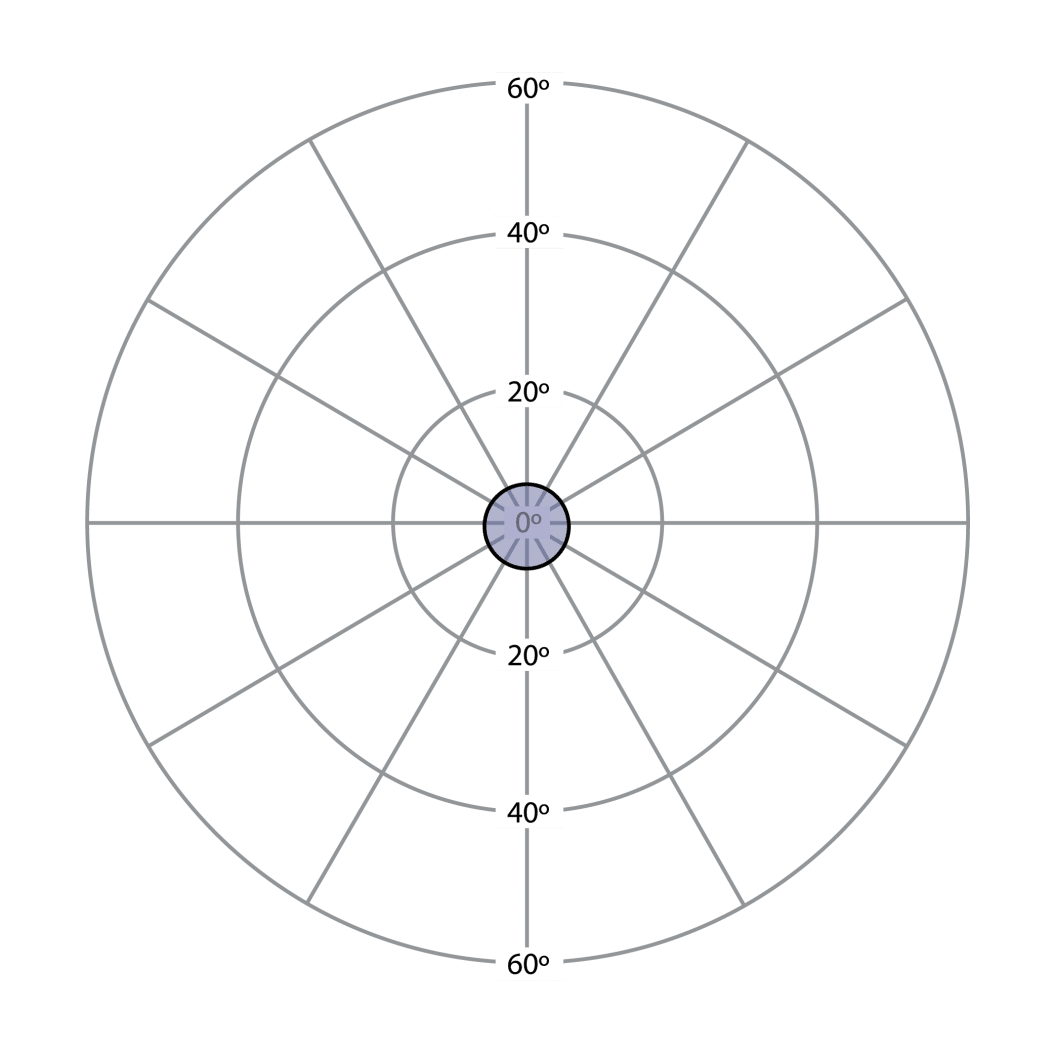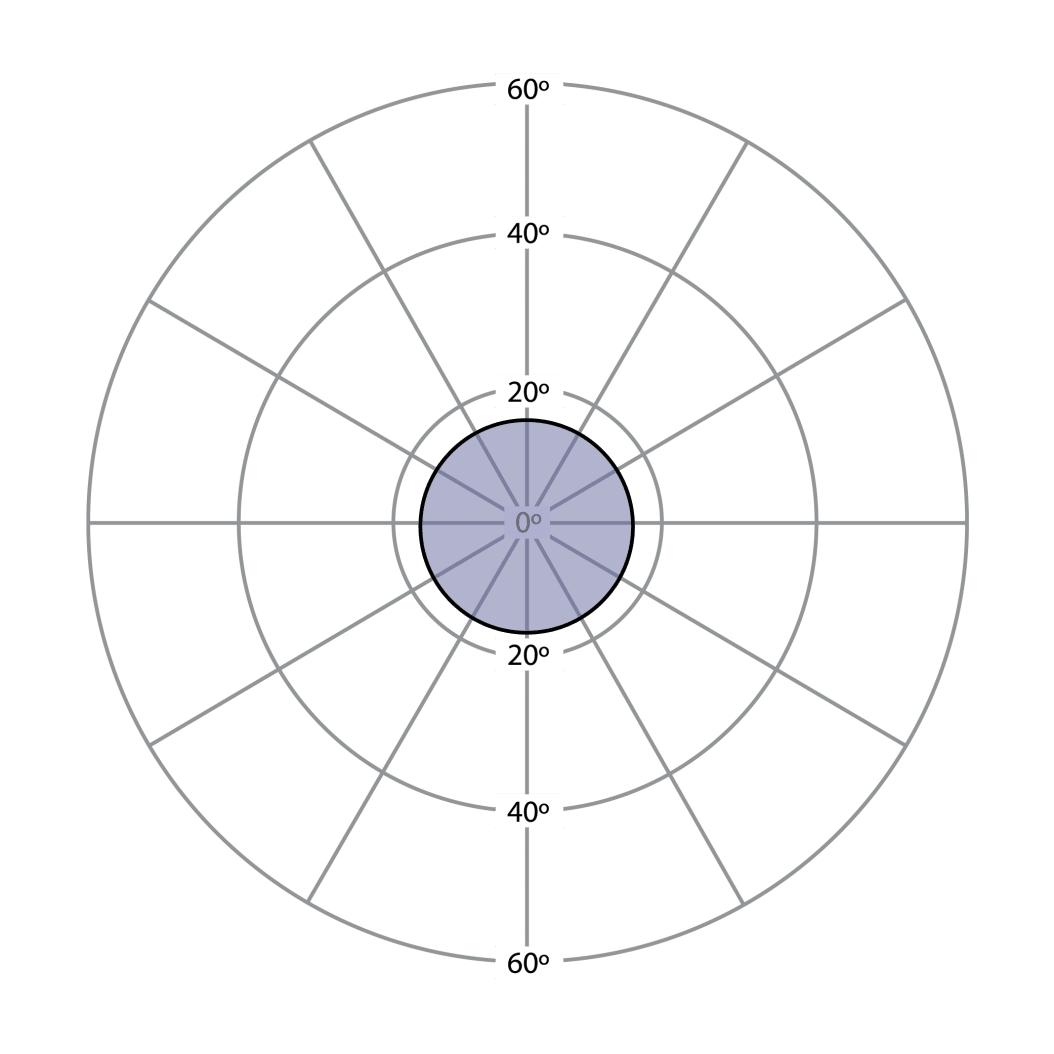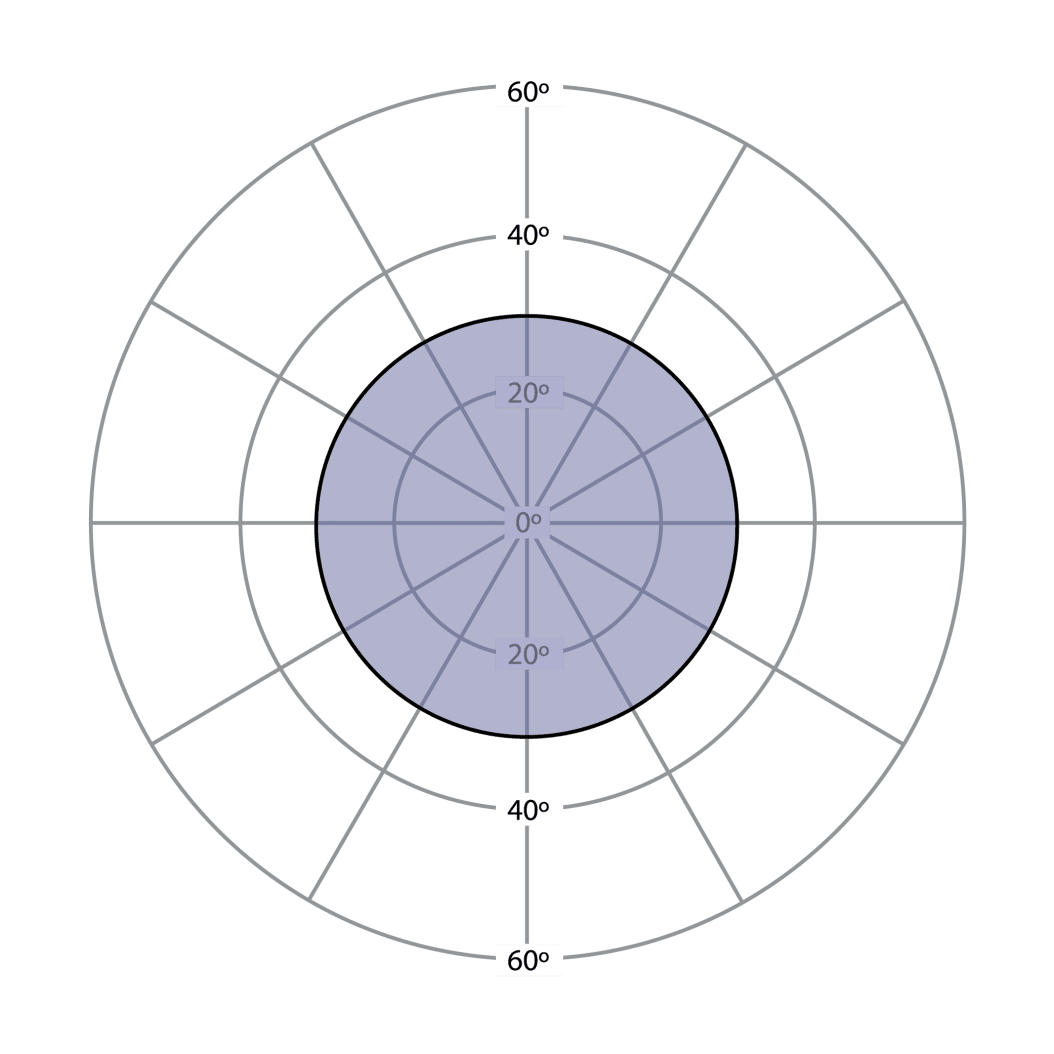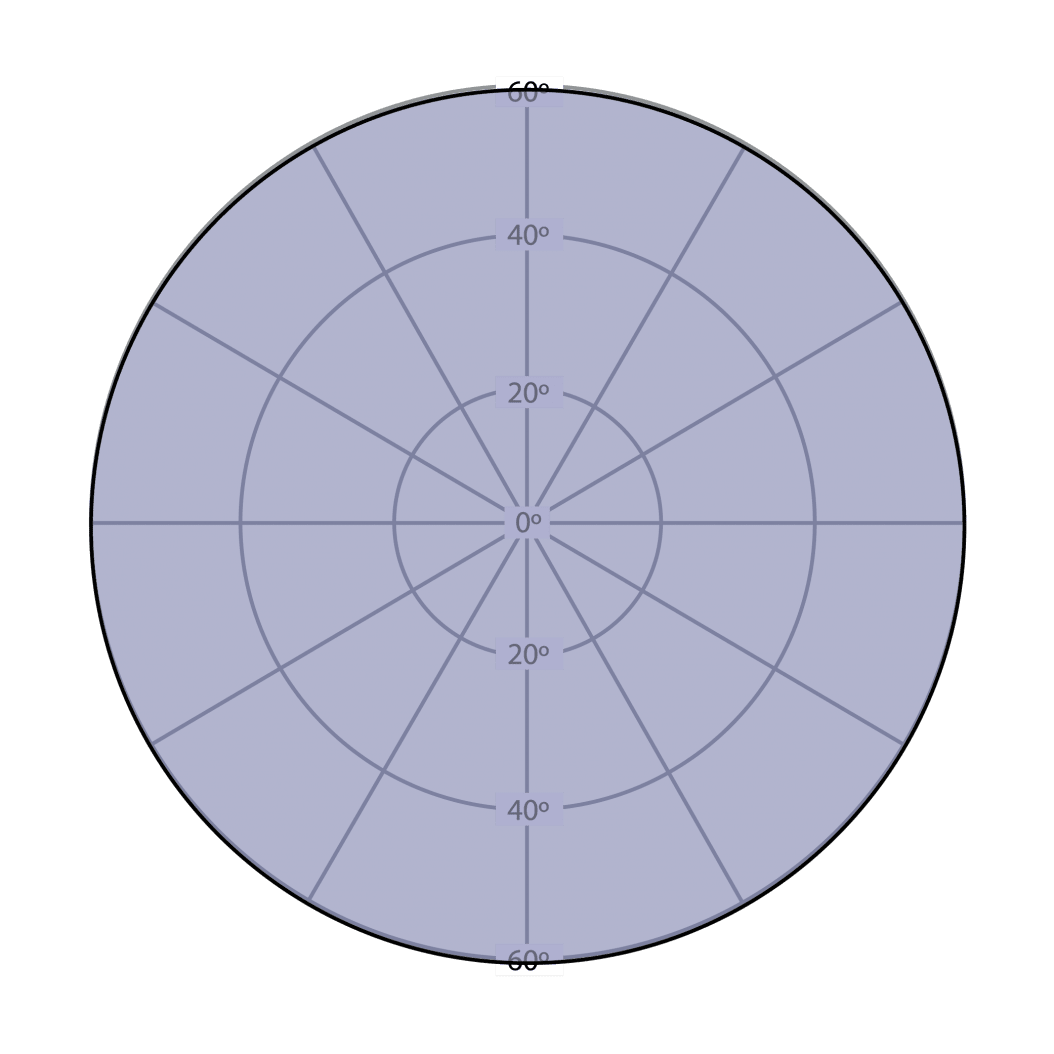 Elliptical Beam Angles